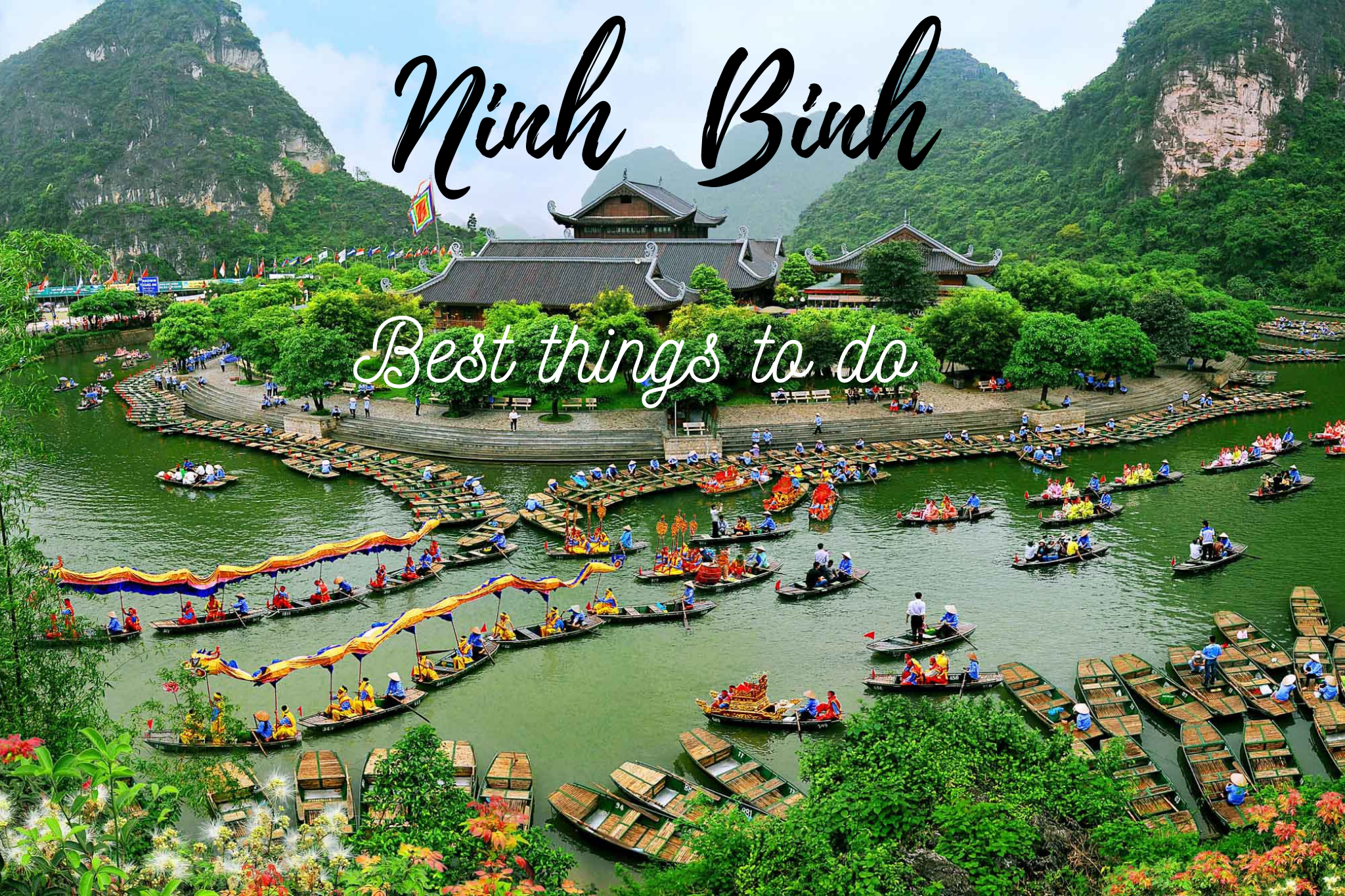 Ninh Binh – Best Things To Do
Ninh Binh is a place to exchange economy and culture between the two regions of the Red River and the Ma River. Visitors will be able to closely witness the beauty of the ancient capital of Hoa Lu, the magnificence of Phat Diem stone church, Trang An ecological cave,… As other places of the country such as Halong Bay and Sapa become more popular and packed with tourists, if you want to go to a quieter place then Ninh Binh is the great choice. Here are the best things to to do in there.
1. When is the best time to visit Ninh Binh?
Ninh Binh locates in a humid subtropical climate zone, i.e., hot and humid summers, rainy from May to August. Winter is cold and dry from November of the previous year to March/April next year. September and October are spring and autumn. Therefore, some sensible times for you to visit Ninh Binh are:
You can travel in April, the weather at this time is relatively dry and cool, which is far from the unpleasant heat wave experienced by the North.
Noticeably, Bai Dinh pagoda festival occurs at this period. Therefore, you can combine going to this famous festival and exploring Ninh Binh on this occasion.
From September to October is autumn season so the weather is cool and sunny.
At the end of May, early of June is the ripe rice season of Ninh Binh.
2. How to get to Ninh Binh?
a. Road
Ninh Binh is at an important intersection point, with 9 highways (including 6 of those starting national highways and 3 national highways). They spread across all districts, cities and towns in Ninh Binh. Therefore, the most convenient way to this place is to through the road traffic system.
b. Public transport
The coach routes to Ninh Binh city from Hanoi are from Giap Bat bus station and stop at Ninh Binh coach station. The city also locates right on the 1A highway. Apart from these routes, you can use any other routes from Hanoi to the central or southern provinces. You can select the coach routes Thanh Hoa, Vinh, Ha Tinh. Because these coaches run quite frequently.
c. Private vehicles
If you choose to travel by car, from Hanoi you can follow the highway Phap Van – Cau Gie – Ninh Binh. Because the distance is about 90km so it only takes about 1 hour to reach the center of this city. From here, tourist destinations in the province are within 30km.
If you use motorbikes, from Hanoi you can go along the old 1A highway through Ha Nam and follow the direction of Ninh Binh, Thanh Hoa. Please note that avoid going to the wrong direction to Nam Dinh – Thai Binh.
d. Rail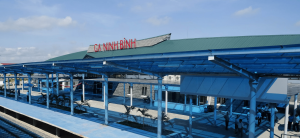 Ninh Binh has various rail stations. There are Ninh Binh station, Cau Yen station, Ghenh station and Dong Giao station in the province. Therefore, you can easily come to the place by train via Thong Nhat railway.
From Hanoi there are SE1 (19h30) to Ninh Binh trains at 21:46, SE3 (22h00) to Ninh Binh at 10:10, SE5 (9h00) to Ninh Binh at 11h21, SE7 (6h00) to Ninh Binh at 08h22 and SE19 (20h05) ship to Ninh Binh at about 23h.
If departing from Saigon, the trains will arrive in this city at rather late time. The only suitable train that you should go is SE8 departing from Saigon station at 6:00 and arriving in Ninh Binh at 13:15 on the day after.
e. Traveling in Ninh Binh
This is a popular and easy way to travel, especially for groups of people who are with families, children and the elderly. You can determine the price for each trip with the taxi driver. There are some popular taxi companies, for instance:
Ninh Binh Taxi 0229 3633788
Mai Linh Taxi 0229 6252525 – 0229 6251888
Taxi Minh Long 0229 3881122
Currently in Ninh Binh there are also some bus routes that are opened for the transportation needs for local people (and a part of visitors). However, it is not convenient because these buses often go through limited routes. So if you are free from luggage, you can try to explore Ninh Binh by this mean of transportation.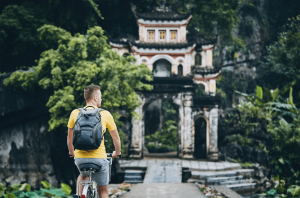 This type of vehicle is suitable for young people because of the practical purposes. There are a number of motorbike rental locations that you can choose in Ninh Binh. As a result, with this type of vehicle, it will be much easier for you to schedule and travel to tourist destinations in the province.
3. Where to stay in Ninh Binh?
Ninh Binh has a system of hotels and motels ranging from luxurious, international standard hotels, resorts to facilities for groups, individuals, homestay which are closed to nature.
a. Resort
If you really want to rest and enjoy or simply just want to find a place to relax at the weekend with your family, don't ignore the resorts in Ninh Binh. With a special favor from nature, there are many wonderful resorts in this area.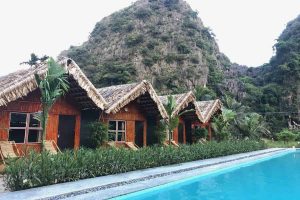 b. Hotels, motels
This is the most popular form of accommodation in Ninh Binh. In any tourist destinations, you can easily find a hotel or motel with a variety of room rates, suitable for your own needs.
c. Homestay
Since 2005, this city has started to bring a community-based tourism model to exploit. Tourists can experience daily activities with local people such as going to the market, cooking, grinding rice, sleeping in old houses … Along with the strong development of tourism scale, they invest the homestay to increase the diversity of accommodation in Ninh Binh.
4. Where to visit in Ninh Binh?
a. Cuc Phuong National Park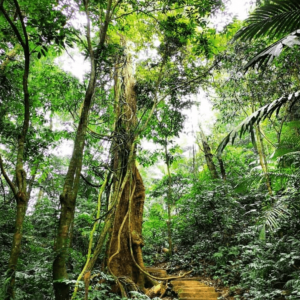 Cuc Phuong National Park (or Cuc Phuong Forest) is a nature reserve and a special-use forest. It is located on the boundary of the Northwest region, the Red River and North Central Coast. The national park has a variety of flora and fauna, which are characteristic of tropical rainforests. Many highly endangered plants and animals have been discovered and preserved here. This is also the first national park in Vietnam.
b. Trinh temple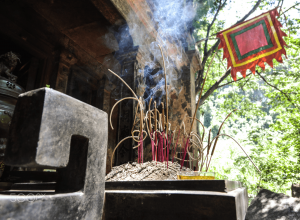 Temple is the place to worship 4 dignitaries of Dinh dynasty, two Ta Thanh Tru and two Huu Thanh Tru. In their time, they were the generals, who governed the gold store. According to legends, when King Dinh Tien Hoang died, the court was in trouble, these generals brought Dinh Toan here to avoid the arrest of Le Hoan. When the Empress Duong Van Nga handed the throne to the ten leaders of General Le Hoan, they did not subdue and ended their lives in this area. Therefore, local people built the mountain side palace to worship the men.
c. Hoa Lu ancient capital
Hoa Lu ancient capital is a particularly important national relic complex of Vietnam. It is also one of the four core zones of the Trang An world heritage site recognized by UNESCO. The relic system in Hoa Lu relates to the career of historical figures belonging to the three Dinh dynasties and the Tien Le dynasty. It started the Ly dynasty, from Dinh Tien Hoang to Ly Thai Tong in history. Hoa Lu was the first capital of the central feudal state in Vietnam with historical marks. Those are unifying Giang Son, beating Tong – flaming Chiem and analyzing the capital of Hanoi. In 1010, King Ly Thai To moved the capital from Hoa Lu (Ninh Binh) to Thang Long (Hanoi), Hoa Lu became the ancient capital.
d. Bai Dinh Pagoda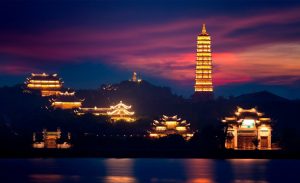 Bai Dinh tourist area is a large temple complex known for many Asian and Vietnamese records. It is at the western gate of Hoa Lu ancient ruins, on National Highway 38B, 15 km from Ninh Binh city, 95 km from Hanoi. It has an area of ​​1700 ha including 27 ha of Bai Dinh ancient pagoda, 80 ha of Bai Dinh pagoda area. Besides, it also contains other areas such as cultural park and Buddhist academy, reception area and park… The landscape, roads and car parks, Dam Thi lake area, and the lake of births are still being built and expanded.
e. Tam Coc – Bich Dong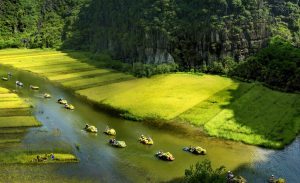 Tam Coc – Bich Dong is known by famous names such as "Ha Long Bay on land" or "Nam Thien De Nhi Dong". It is also a national key tourist area in Vietnam. The whole area includes the system of limestone caves and historical relics related to Vu Lam's supply of the Tran dynasty located mainly in Ninh Hai, Hoa Lu, Ninh Binh communes. Trang An – Tam Coc landscape is ranked as a special national monument and has been classified as a world heritage by UNESCO.
f. Mua Cave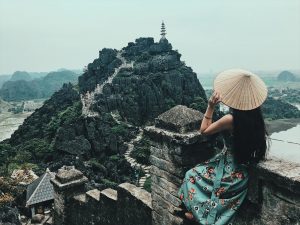 The Mua Cave is located at the foot of Mua Mountain in the complex of eco-tourism area in Khe Dau Ha village, Ninh Xuan, Hoa Lu, Ninh Binh. The highlight of this tourist destination in addition to the beautiful landscape is the road leading to the top of the Mua Mountain. They built it according to the Great Wall architecture with nearly 500 stone steps. From the peak of Mua Mountain, visitors can admire the whole beauty of Tam Coc, the famous scenic spot in Ninh Binh. According to legend, when King Tran returned to Hoa Lu established Am Thai Vi, he often came here to listen to the beauties dancing and singing. Therefore, people called it the Mua Cave.
g. Phat Diem stone church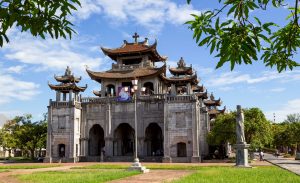 Phat Diem cathedral (often called Phat Diem stone church) is a 22-hectare Catholic church complex. This is a great cathedral of Phat Diem diocese in northern Vietnam. The church was built entirely of stone and wood. Phat Diem church was basically completed in 1898. The unique feature of this project is that: although it is a Catholic church, it is modeled on the traditional architectural features of Vietnamese temples. Father Peter Tran Luc – a priest in Phat Diem diocese-presided this architectural complex over gradually since 1865 and Catholic Catholics for over 30 years.
5. What to eat in Ninh Binh?
a. Burnt rice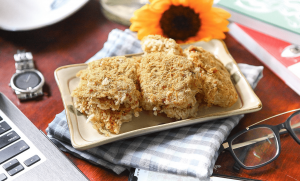 The burnt dish is not a traditional dish of Ninh Binh people, but it was created by a late son and kept and developed so far. A rustic dish showing the dexterity of human hands has been handed down for hundreds of years. It is becoming a specialty of the ancient land, one of the famous delicacies of Ninh Binh.
b. Mountain goat meat
Ninh Binh goat meat is characterized by firmness, low fat and aromatic taste. The reason is that there are many mountains in Ninh Binh, goats run and jump so the muscles are firm, less fat than the grazing goats on the hill. On the other hand, with the typical topography of the limestone mountains, there are many types of vegetables, grass and herbs. And they are suitable for goats such as spring rolls, yellow rolls, walks, olives, limbs, … That creates the quality and taste of goat meat. Some other local ingredients and specialties also contribute to highlight Ninh Binh goat meat. For example, vegetables with topographical characteristics of mountains, Kim Son wine, Nho Quan wine and Ninh Binh burnt rice.
c. Kim Son bettas salad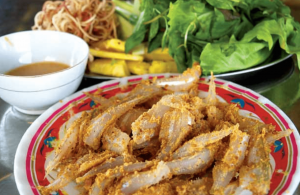 For every 2 months of rain, it is the season to catch fish. That fish diverged with eels, but they lived in a slightly salty water (bulbous) and lived in brackish water (malignant). The bulb is big and long. Bighead fish are like eels of length, but they are like eels. Minor fish have children of meters long, 3 – 4 litters, big children up to kilograms. The fish are smooth and fierce, so catching is not easy.
The salad here is eaten with a variety of vegetables and spices such as figs, guava leaves, clove leaves, sesame leaf buds, apricot leaves, star fruit, and leaves the way. People wrapped the leaves into a funnel, dipped the meat, splashed the water up, added a few white salt seeds, a few slices of dried onions. They also could add fresh chili slices and pack them.
d. Mountain snails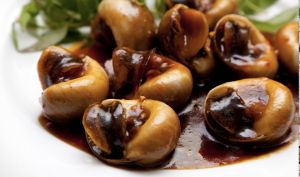 This species of Ninh Binh snail is extremely rare because they only live in caves. Until the rainy season from April to August, the snail mountain comes out to seek food and breed. They found mountain snails in most places in Ninh Binh province but concentrated mainly in the limestone mountains of Tam Diep, Yen Mo and Nho Quan, Hoa Lu. Mountain snails are difficult to detect so people often have to wake up early in the morning when snails crawl out of the cave to find and catch. The snail's meat is tough, crunchy, sweet, fragrant with the medicinal herbs. People can process snails into many dishes such as grilled, fried tamarind, steamed ginger, boiled and drained, mixed onion salad… And all of them are very attractive.
e. Cuc Phuong Chicken
Cuc Phuong chicken has been a specialty animal of Nho Quan district. This breed is raised in Cuc Phuong mountain forest, with the climate and natural conditions suitable, so the meat is delicious and very popular.
If you are looking for the best trip to Ninh Binh or other beautiful places in Vietnam, please visit Asia Master Tours below to see interesting tours that suit your needs and you'll always get the best price and experiences!
Contact Us
Address: 272 Khuong Dinh Street, Thanh Xuan District, Hanoi, Vietnam
Phone: (+84)24 6293 4678
Email:info@asiamastertours.com
Hotline: (+84)962 313 698
Website: http://www.asiamastertours.com