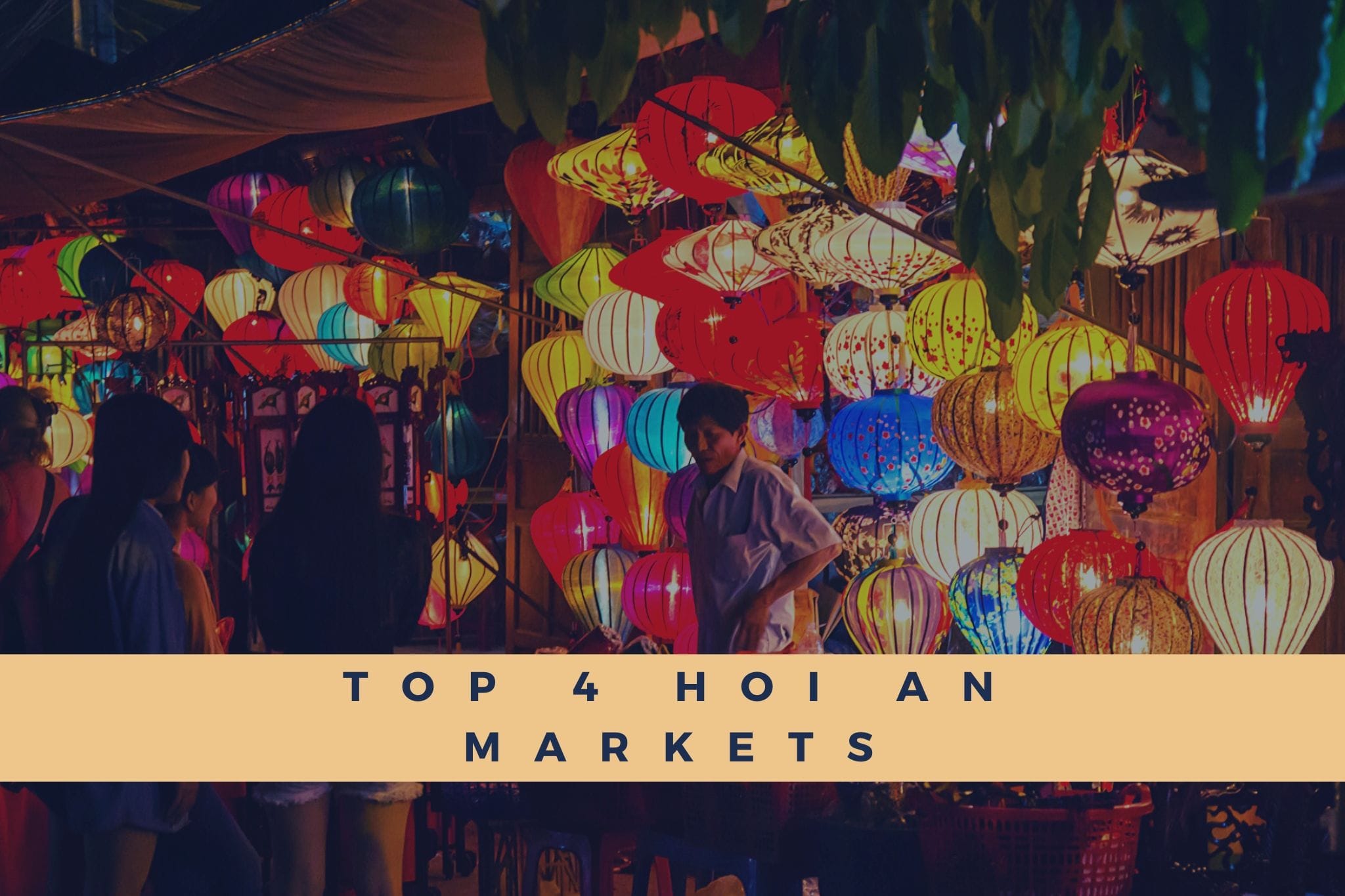 Top 4 Hoi An markets that you should not ignore!
The cool weather is suitable for you to plan your travel to the ancient town of Hoi An. Speaking of Hoi An, you will immediately think of the ancient attractions or the "old" foods of the old town such as Ba Buoi chicken rice, Quang noodles, .. But there is also a Hoi An with a different color in our top 4 famous Hoi An markets that you cannot miss out.
Hoi An Market
Different from the tranquility of the center of the old town. Hoi An Market, which is located across the river from Cam Nam Island, is a "culinary paradise" attracts a lot of domestic and international visitors. Hoi An Market is increasingly bustling and colorful place with many diverse items.

Items such as colorful vegetables and spices are sold everywhere. You can find countless attractive snacks here at a very affordable price, such as: Hoi An Bread, Quang noodles, and Cao Lau.

The market is open every day from dawn to dusk. In addition, you can visit the ancient Japanese bridge located along the river or visit the ancient buildings and architecture.
Unique market for women only in Hoi An
The market for women in Hoi An is located south of Cam Nam Bridge, right at the intersection of Phan Boi Chau – Hoang Dieu. The reason for such a special name because this market is almost exclusively attended by women.
Market for the products of Hoi An ancient town (Quang Nam) including vegetables, mussels, corn, shrimp, fish … are sold popularly in a separate area.

The sales women here are very dedicated to the job. They come from very early in the morning to prepare the goods. The "mussels" sellers carefully scoop the mussel water into plastic bags for customers when they buy mussels. Or sticky corn is put in big bags and weighed for sale.
The items here always ensure "green-clean-safe" hygiene. The market only runs from 1am to 4am. If you are curious about this exotic market, try waking up early to drop by this venue!
Thanh Ha fish market
Coming to Hoi An, not only enjoy special dishes such as Phuong bread or Ba Buoi chicken rice … You can also visit Thanh Ha fish market to choose fresh seafood.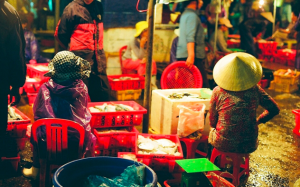 Thanh Ha Market is located in Thanh Ha Ward, Hoi An City, Quang Nam. The market is bustling from 3 am with traders coming from everywhere and it is full of fresh seafood.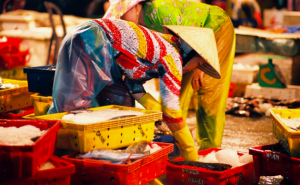 The fish market is the focal point for supplying fresh seafood to local and nearby markets. The delicious fishing boats, squid, shrimp come in and out. Don't hesitate to visit Thanh Ha fish market to buy fresh seafood right away!
Nguyen Hoang Night Market
Nguyen Hoang Night Market is located on Nguyen Hoang Street, opposite to Cau Pagoda. Around the market are ancient roofs located on the mossy streets of Hoi An.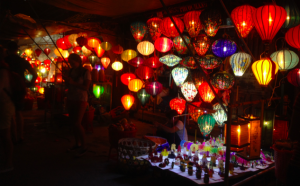 This is a place for entertainment, entertainment and shopping of many tourists. The market consists of 50 stalls spanning Nguyen Hoang Street more than 300m long. The market includes a lot of busy trade and products bearing the local folklore of the people of Quang.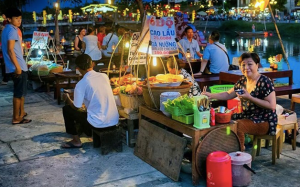 From traditional handicraft items such as lanterns, gongs and drums of Phuoc Kieu bronze village to clothes and fabrics of Hoi An silk village. In addition, it also sells snacks of the locals so you can eat when you are walking along the market.
Do not forget to experience the bustling Nguyen Hoang night market on this romantic Hoai river!
So what do you expect more for a great trip? Please contact us – Asia Master Tours for guidance, advice and get the most preferential price when you, your family and friends are going to enjoy Hoi An city.
You can also explore more information about Hue such as Hue Vietnam resorts, Hue Vietnam beaches and Hue Vietnam weather or see our best Sapa tours such as Sapa Motorbike Tours, Sapa Package Tours and Sapa Trekking Tours.
Contact Us
Address: 272 Khuong Dinh Street, Thanh Xuan District, Hanoi, Vietnam
Phone: (+84)24 6293 4678
Email: info@asiamastertours.com
Hotline: (+84)962 313 698
Website: http://www.asiamastertours.com