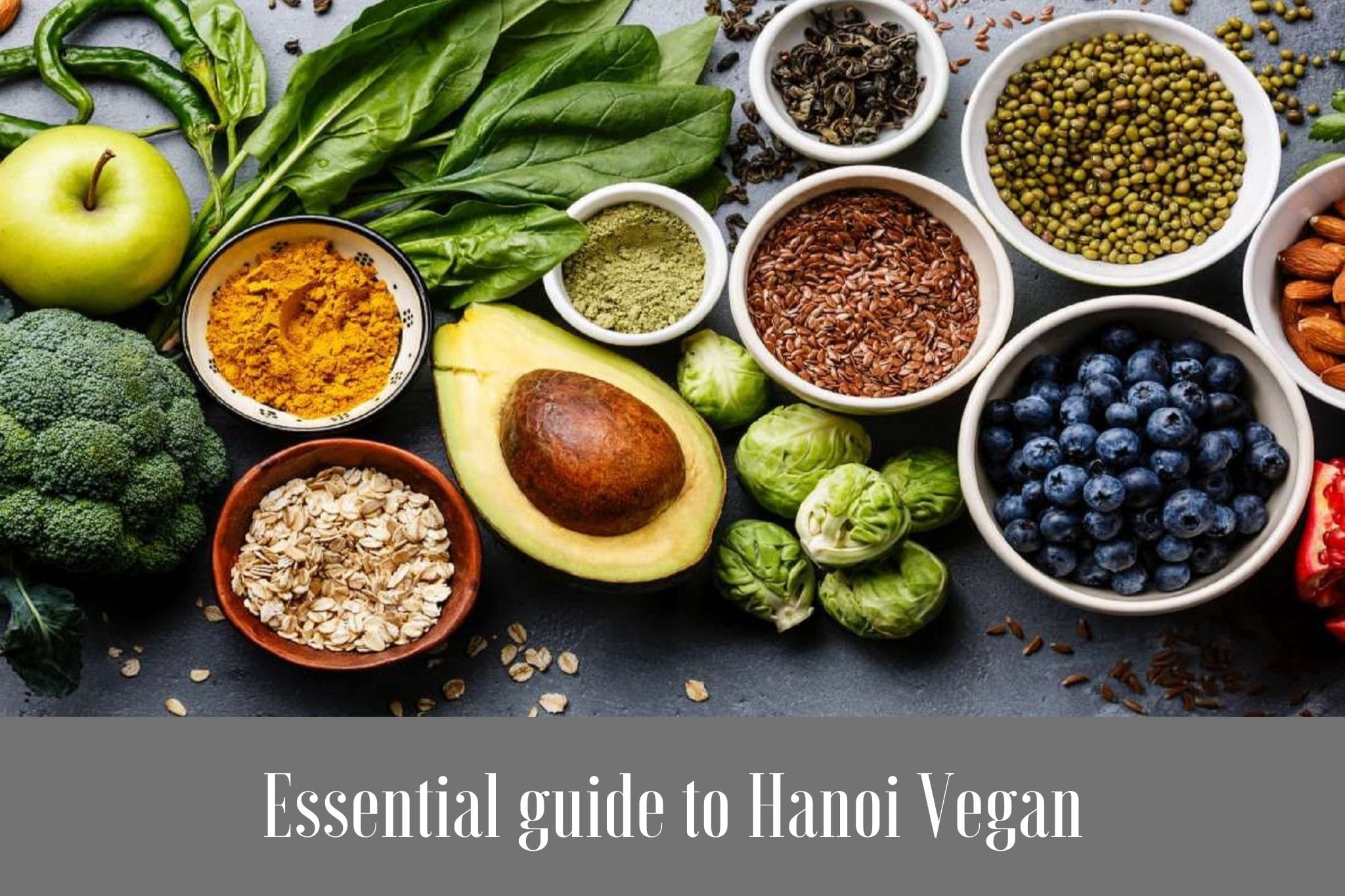 5 best vegetarian restaurants in Hanoi – Perfect niche for Vegan option
Veganism has become the lifestyle of many people in the world in the last decades. If a person's knowledge is fully-equipped to provide enough nutrition, thus, there is no doubt that a vegetarian lifestyle would sufficiently supply a healthy life and long-term benefit. While traveling in Hanoi, you do not need to worry about the food if you are a vegetarian, there are tremendous vegetarian restaurants in Hanoi for you your option.
Uu Dam Vegetarian Restaurant in Hanoi
"Uu Dam" stands for a kind of flower that brings positive meanings to life. According to the Buddha lectures, this flower only blooms once every three thousand years. Therefore, the name "Uu Dam" opts to offer customers the spacious, serene ambiance. The number of dishes in Uu Dam Restaurant varies differently as some of them are originated from other continents, which are perfectly available for foreigners. If you are looking for the vegan option, as well as the delicacy in decorating, then this is the perfect niche for you.
From Monday to Friday, Uu Dam opens at 9:00 am and closes at 10:00 pm. From Friday to Sunday, the opening hours last for more 30 minutes.
Address: 34 Hang Bai Street, Hanoi

Poke Hanoi
The location of Poke Restaurant might be a little bit hard to find as it is completely secluded from the hustle and bustle of Hoan Kiem Lake. In turn, you would experience the coziness of the restaurant and welcoming staff who are willing to explain to you the ingredients. Positive reviews from prestigious website Tripadvisor is enough to show you this is the worth visiting place for any vegetarian.
Opening hours: 11:00 am – 9:00 pm
Address: 11B Hang Khay, Hoan Kiem, Hanoi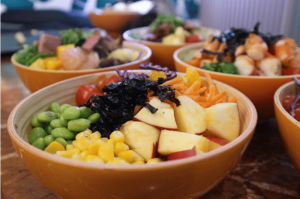 An Lac- An Ideal Vegetarian Buffet in Hanoi
The hidden spot of any vegetarian. The restaurant is well-decorated by the countryside concept. As this is the buffet restaurant, you can find there is a wide range of options while wandering around. Furthermore, you can find some signature dishes such as Pho, spring roll in vegetarian versions. Surprisingly, the price is reasonably cheap as it costs only 99.000 Vietnam Dong (4.3 USD) for a buffet course.
. Opening hours: 8:00 am – 9:30 pm, from Monday to Sunday.
Address: 109 Tran Hung Dao, Hanoi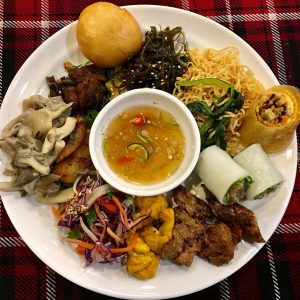 Minh Chay Vegan Restaurant
Minh Chay Vegan is a Pure-Buddhism restaurant concept, thus, it pursues the value of appreciation for nature. It also opts to create a rapport with ambient habitat, where human beings and nature could generate long-term benefits. The menu of Minh Chay varies differently which depends on the regions. It also includes the traditional dishes of Vietnam.
Opening hours:  10:00 am – 10:00 pm
Address: 30 Ma May, Hanoi & 45 Xuan Dieu, Hanoi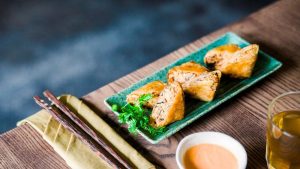 Hanoi Vegan Banh Mi 
There is no doubt that Banh Mi is one of the most well-known street food in the area as it is inexpensive, accessible and diverse in ingredients. If you are a vegetarian version, do not worry because there is one spot in Hanoi that can provide you Banh Mi with the vegan option without jeopardizing the taste of it. The variation of Banh Mi in Vegan Banh Mi is significant since it would help to spread the food culture throughout the world, even to the non-meat eaters.
Opening hours: 11:00 am- 7:00 pm, from Monday to Friday
66B Tran Hung Dao, Hanoi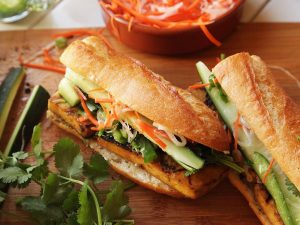 The Hanoi Food tour by Asia Master Tour
If you are a food aficionado, especially vegetarian, do not worry because there are various sole-vegan restaurants in Hanoi in your option. It might be difficult as the list of vegan restaurants is abundant. Follow the food tour by Asia Master Tour, we kindly provide you tailor-made and ready-made tours. Besides, you can also consult products from Vietnam Luxury tours for the street food-related tours.