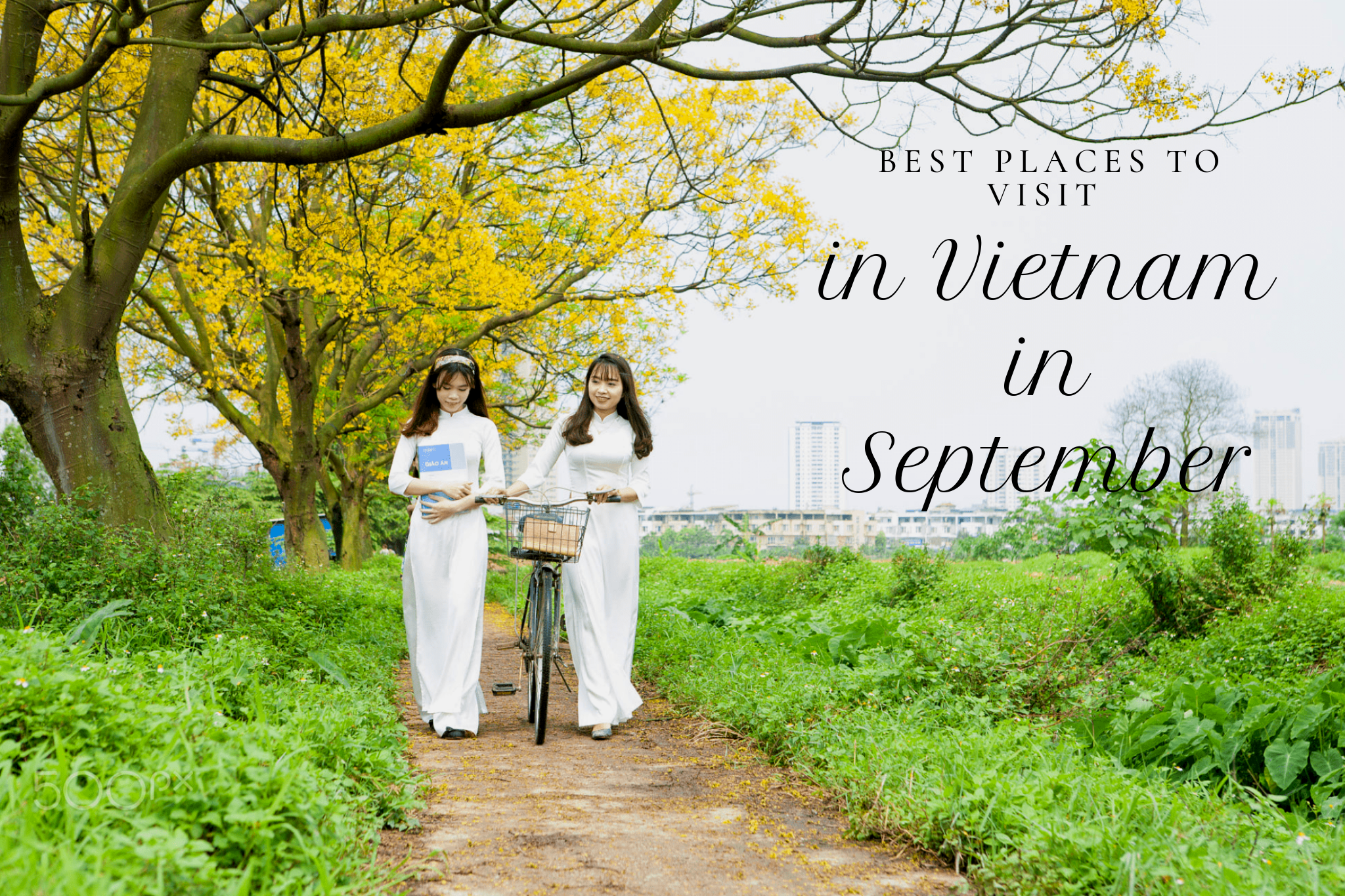 Best places to visit in Vietnam in September
September with its characteristic gentle gust of wind and falling leaves signals the start of autumn, which is the season of lyrical and romantic states of emotions. Therefore, it is understandable that autumn is the best season of the year for many people who adore the tranquillity and romances. It is no coincidence that many people often choose to go for holidays during this time of the year. However, the best places to visit in September in Vietnam is still a topical subject since Vietnam has so many attractive destinations across the country.
If you are one of those people who are indecisive about where best places in Vietnam in September, this article is for you. It is often difficult to just pick a place in a whole country with so many spectacular and unique places. Therefore, this article aims to list some of the ideal places from the utmost northern region of Vietnam to the very south of the country.
1.In the North of Vietnam
Northern region of Vietnam always provide that tranquil feeling for visitors with its typical nippy weather. Some of the ideal places in the North are Hanoi capital, Sa Pa, Ha Giang, Tam Dao, and Ha Long bay.
a. Hanoi capital
Hanoi, which is the capital of Vietnam, has a history of a thousand of years with various heritages and traditions. During this time of the year, the weather is rather cool and slightly chilly at times. So it is this typical weather coupled with the poetic scene of falling leaves. That provides visitors and the local people distinctive and unforgettable memories about Hanoi. in addition,  Hoan Kiem Lake and West Lake, which are the two most popular places in the middle of a rather urban capital, are at their bests in September. There are no better places to be than sitting in a local coffee shop near these lakes with a lovely cup of coffee and enjoying that freshness in the air mixed with a slightly chilly feeling of an early morning.
Other places to visit in Hanoi: Ba Dinh square, Ho Chi Minh mausoleum, One Pillar Pagoda, the Temple of Literature, St. Joseph's Cathedral, the Old Town, Bat Trang pottery village, Duong Lam ancient village.
Remarkable foods: Pho, La Vong grilled fish, bun cha, young rice cake, steamed rolls, vermicelli noodles served with tofu and shrimp paste.
b. Ha Giang
Ha Giang is the most beautiful from September to December. This is the time when Tam Giac Mach, Cai and Man flowers blossom. Although you will not be able to contemplate the beauty of those flowers if you visit Ha Giang in September, terraced fields with ripened rice-field are alternative attractions. Besides, the road to Ha Giang promises spectacular views and places for photos. It is recommended that you should travel by car so that you are able to view these gorgeous scenes along the road.
Places to visit in Ha Giang: Dong Van highland fair, Ma Pi Leng mountain pass, Lung Cu flag pole, Vuong family palace, Quan Ba heaven gate, Quan Ba valley.
Foods in Ha Giang: Thang den, grilled moss, buffalo meat, mint honey, five colour steam glutinous rice, sour noodle soup, Bac Me bamboo tube rice, Tam Giac Mach cakes.
c. Sa Pa
Sa Pa has always been a powerfully attractive destinations for many tourists. Therefore, it is one of the best places in Vietnam in September. Almost everyone wishes to land in Sa Pa just to experience the freezing cold of this place. Each season in Sa Pa has its own beauty. For instance, if you visit Sa Pa in September time, you will be overwhelmed by the magnificent terraced fields dimly covered in fogs.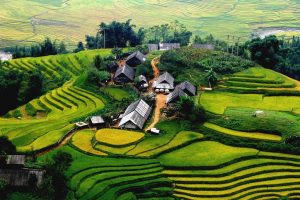 Come here to visit the beautiful mountains region and do not forget to visit the villages of cultural exchanges with ethnic minorities, visit the shopping market to enjoy delicious dishes with the flavour of Sa Pa mountain forest.
Sights: Fansipan peak – Vietnam roof, Ham Rong mountain, Ta Phin village, bacon.
d. Tam Dao
Dubbed Da Lat of the North, Tam Dao will experience the weather of 4 seasons in a day. The morning is cold, the feeling of hot summer in the afternoon and the cold night is as cold as winter. therefore, the weather in Tam Dao is great so you can travel in September or any occasion of the year.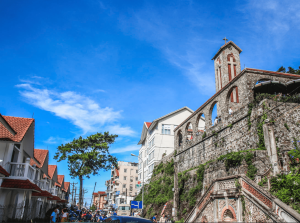 Sights in Tam Dao: Silver falls, Tam Dao ancient church, Ba Chua Thuong Ngan temple, the heaven gate.
Cuisine: boar, hens, bamboo shoots, ash cake, wrapped bread.
e. Ha Long Bay
A product of the nature of the Gulf of Tonkin has a poetic natural space as a fairy-tale picture. Ha Long Bay has always been an attractive destination for all domestics and foreign tourists. It has been recognized as a world cultural heritage by UNESCO. Furthermore, it is better known by international friends when selected as the main context in the Hollywood: "Kong skull island". So you should not miss out this one of the best places in Vietnam in September.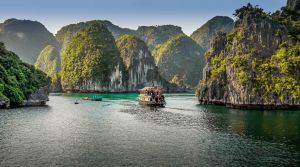 You can travel Ha Long Bay in any season of the year. But the most beautiful is still the fall from August to October. Arriving in Ha Long Bay for sightseeing yachts, you can see the most beautiful islands here: Tuan Chau, Hon Rong, Hon Trong mai, bai Chay resort, especially Co To island with great coral reefs.
Delicious food you should enjoy is spring rolls, white sticky rice, the surface.
2. In the centre of Vietnam
The central part of the city is sunny with convergence of blue sea elements, red sand and golden sunshine. As a result, here are many winding beaches, beautiful islands, bays classified as top of the world.
a. Da Nang
Considered to be the most worth-living city in Vietnam, Da Nang has many beautiful scenes along with its historical and cultural relics. There is often storms and rains in November and December, so this September is the best time for you to travel and explore.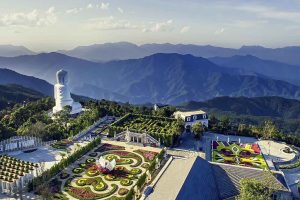 Tourist attractions: Ba Na Hills, Ngu Hanh mountain, My Khe beach, Bac My An. If you have more time to explore, do not forget to visit two interesting places near Da Nang: Hue and Hoi An.
Typical cuisine: bun mam nem, banh xeo, dried beef salad, bun cha, fresh seafood.
b. Phan Thiet – Mui Ne
About 200km from Ho Chi Minh city, Phan Thiet – Mui Ne is known as the capital of Vietnam resort. This place attracts tourists with many poetic natural scenery, charming dishes, splendid resorts stretching along beautiful beaches. This season is for fisherman to catch. Therefore, there are many seafood and the beach is also quite to enjoy playing and bathing. That is the reason why this is listed in one of the best places in Vietnam in September.
Attractions: Sand hill, Suoi Tien, coastal resorts, fishing village, Taku mountain, Bao Trang
In addition to fresh seafood, delicious dishes include: banh xeo, banh canh, lagoon, salted fish salad, baked rolls
c. Nha Trang
Nha Trang is one of the world's 29 beautiful bays. There are many wonderful islands, bustling markets and bustling amusement parks. This charming and dynamic city is always on the list of hot tourist destinations in this September.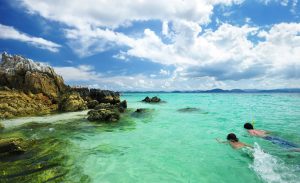 Sights, entertainment: Vinpearl land, Hon Mun, Hon Tam, Ninh Van Bay, Dai Linh beach. You should enjoy delicious dishes such as: pancakes, Lac Canh grilled beef, chiecken rice, wet cake, rice cakes
3. In the South of Vietnam
a. Vung Tau
The south is vibrant with Ho Chi Minh city as the centre. If you do not want to go far, Vung Tau tourism will be the ideal place for family and friends on weekends. This is tourist spot near the city so you can rent a car to travel back in the day.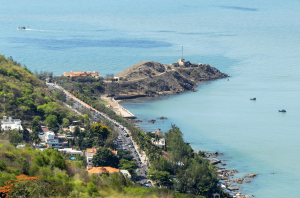 Playground in Vung Tau: swimming in Bai Sau, Bai Truoc, enjoy many fresh seafood in Long Hai. In addition, you can discover the primitive wildness of Ho Coc –  Ho Tram. Far away is Con Dao with a clear blue beach with green coconut trees stretching.
It is a waste to come to play in Vung Tau without enjoying seafood. There are many delicious and affordable seafood dishes and some kind of top cakes such as: salted egg spread, stingray hotpot, banh khot, lobster soup, snail dished, squid.
b. Da Lat
Da Lat is a very attractive city. Almost tourists choose this city to visit every year due to the characteristic cold air, countless beautiful scenery, historical relics. Traveling in Da Lat in September is also ideal when the rainy season gradually changes to the dry season. Consequently, the scenery will be more romantic than ever. So Da Lat should be one of the best places in Vietnam in September.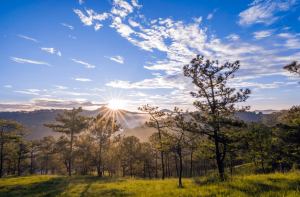 Attractions in Da Lat: Da Lat flower garden, Xuan Huong lake, Tuyen Lam lake, Con Ga church, Cu Lan village, Langbiang tourist area.
Foods in Da Lat: Wet chicken cake, rice noodle soup, dumpling bread, barbecue tile.
You can view more articles about traveling to Vietnam.
Contact Us
Address: 272 Khuong Dinh Street, Thanh Xuan District, Hanoi, Vietnam
Phone: (+84)24 6293 4678
Email:info@asiamastertours.com
Hotline: (+84)962 313 698
Website: http://www.asiamastertours.com