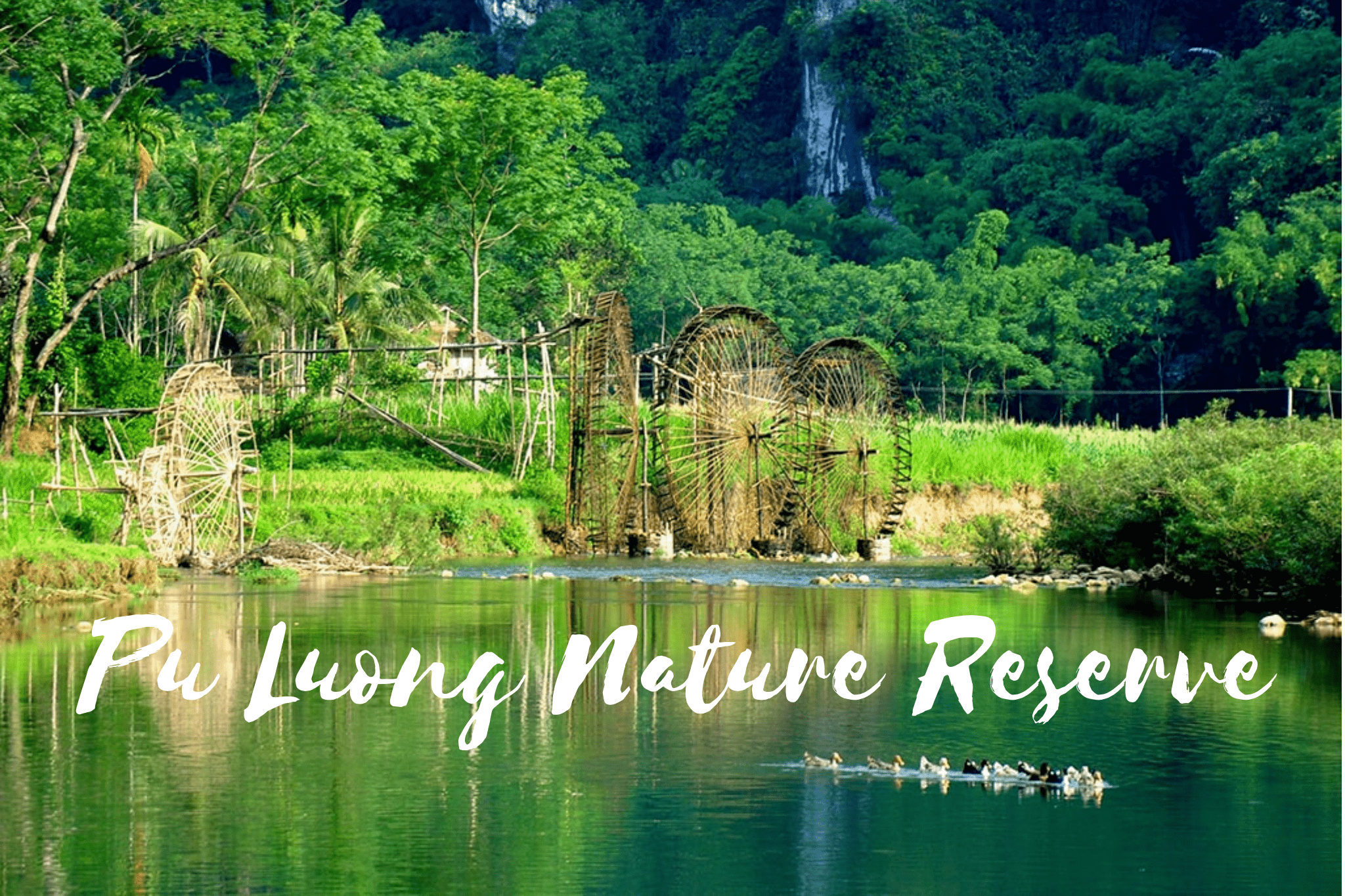 Pu Luong Nature Reserve – The Perfect Getaway
Pu Luong nature reserve is one of the most promising lands particularly for backpacking tourists, who love exploration and new experiences. This place is famous for majestic terraced fields coupled with rudimentary houses on the hill.
1.Where is Pu Luong nature reserve?
Pu Luong nature reserve, which is 130km away to the Northwest direction of Thanh Hoa city centre, locates in the region of Ba Thuoc and Quan Hoa districts. The North and Northeast of Pu Luong border Mai Chau district, Tan Lac district and Lac Son district of Hoa Binh province.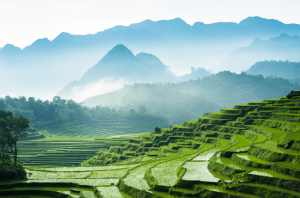 2. When is the best time to visit Pu Luong nature reserve?
Pu Luong is at its best in the months of May, June, September and October.
a. May and June: Pu Luong is at the start of its summer period, but the climate in here is surprisingly cool with temperatures kept below 200. During this period, tourists can expect to view a young and fresh scene of Pu Luong nature reserve thanks to the green colour of innumerable terraced fields.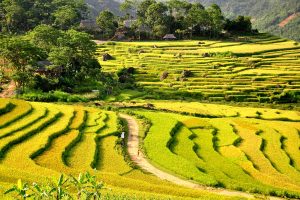 b. September and October: This is the period when the fields are ripened and ready for collection. In contrast to the green coated landscape earlier in May and June, Pu Luong nature reserve this time covers itself with the yellow colour of ripened fields, which are spread throughout the area. It is this mixture of peacefulness, prosperity, and poetic scene that mesmerizes most of its visitors.
3. How to get to Pu Luong nature reserve?
From Ha Noi capital and northern provinces, you can go in the direction of Xuan Mai, Luong Son, Hoa Binh to Lac village, Mai Chau. Next, following in the direction of Co Luong, Dong Dieng, then turn into 15C road along Ma river to Pu Luong nature reserve.
From Thanh Hoa province or Southern provinces, you can follow Ho Chi Minh road to Cam Thuy, then turn right and then go straight to Canh Nang. Finally, turn into 15C road and continue going about 10km to Pu Luong.
4. Where to stay in Pu Luong nature reserve?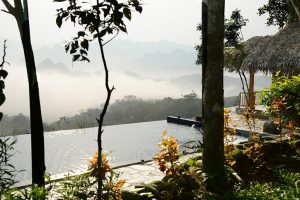 Pu Luong is an ideal destination for tourists who embrace the nature and love to immerse in the local culture. Therefore, if the beauty of nature and the eager to experience local culture are what attract you to Pu Luong, then perhaps the best option to stay in Pu Luong nature reserve is to stay in a homestay in Kho Muong village, Kit village, or Bang village..etc. The price for these place is around 50.000 VND/per person/per night.
In addition, you can stay in Pu Luong Retreat with an option of shared stilt house with a price of 320.000 VND/per person/per night or another option of Bungalow with a price of 1.400.000 VND/per person/per night. Due to its nature of being a nature reserve, there is no modern conveniences such as television, air conditioner, or refrigerator… However, other basic conveniences will be certainly available (e.g., bathroom, wifi). In addition, as mentioned above, this area is very cool and clean, and if you are here because of the admiration of nature, it is expected that televisions, air conditioners, and refrigerators are all surplus to requirements anyway.
4. Where to visit in Pu Luong nature reserve?
a. Pu Luong summit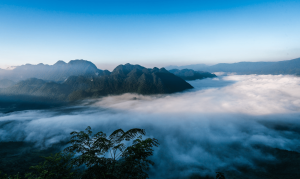 The Thai minorities named this summit is Pu Luong. This name means the highest mountain in the whole area. Pu Luong with the height of 1.700m could pose a relatively tough challenge to those tourists who love adventure. In addition, this area used to be a place where French colonists built runway for retreat. Therefore, Pu Luong summit might hide somewhere unknown historical stories. Standing on the summit provides you with an amazing view of spectacular mountainous area, boundless terraced fields covering around a peaceful valley down the mountain.
b. Son Ba Muoi
This place has the height of 1.180m. It is the challenging terrace in a remote location that makes this place an irresistible attraction to tourists. People often like Son Ba Muoi to the famous Sa Pa. However, the journey to this destination is actually tough. This is because you have to go through steep roads and murky jungles lurking with dangers. However, as you reach higher in your journey, all of the tiredness will disappear thanks to the scene of peaceful village full of flowers, and terraced fields lying around.
c. Kho Muong village
Kho Muong, which is a valley within Pu Luong nature reserve, is the habitat of the white Thai minorities from long time ago. Visiting Kho Muong, you not only have an opportunity to immerse into the beautiful nature, but you will be able to experience and exchange the traditional culture of the local minorities. In particular, you can expect to be treated with authentic delicious local foods.
d. Pho Don fair market
You should not miss out on attending Pho Don fair market, which often take place on Thursday and Sunday every week. Not only is this a market for trading, but this is a place where various minority communities (e.g., Kinh, Thai, Muong) meet and exchange their cultures. All of the products in this market are handmade. Especially, instead of paying, the local can use one of their products to exchange for another product.
e. The traditions and cultures of the local minorities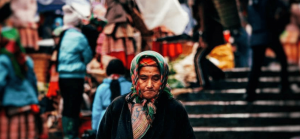 The diverse traditions and cultures of various minority communities in Pu Luong nature reserve are worth experiencing. Local people here are extremely friendly and welcoming. It is this special hospitality that makes you feel comfortable and strangely close. You will also have a chance to view the bamboo dance, the Xoe dance, Luon singing. This is for certain a memorable trip of your life.
5. What to eat in Pu Luong nature reserve?
Once you are in Pu Luong, you will have an opportunity to savour distinctive foods of mountainous region, including: wild chickens, sour and bitter bamboo shoots, bamboo-tube rice, banana inflorescence salad..etc. You can ask for these dishes with your hosts for a price of 80.000 VND/per portion.
The three most special dishes of Pu Luong nature reserve you must try are bitter soup, wild chickens and ducks, and wine drunk out of a jar through pipes.
a. The bitter soup is from a type of bitter leaves in the jungle. A bunch of these leaves is then cooked together with chicken intestine and blood. The bitter taste of this soup might be hard to take for the first-timers. However, once the bitter taste has passed, what left at the tip of your tongue is a strangely light sweet. This soup is considered to be one of the most special dishes of Pu Luong nature reserve, and Thanh Hoa province in general.
b. Wild chickens and ducks are kept in the nature (e.g., nearby jungles, streams). Because they actively run around in an open space to find foods, their meats are described to be very firm, tender and flavoursome. This feature distinguishes them from those kept in cages. Your hosts can prepare these chickens and ducks in different ways, such as: boiled, char-grilled, stir-fried with bamboo shoot, steamed with special leaves…,etc. All in all, each of the preparation will generate a different taste and flavour to the meat.
c. Wine drunk out of a jar through pipes is another specialty of Pu Luong nature reserve. People make the wine from fermented cassava and stream water giving it the warm and strong taste. In each meal, hosts often use this wine to treat their guests. And they only do so if they actually like and welcome your stay.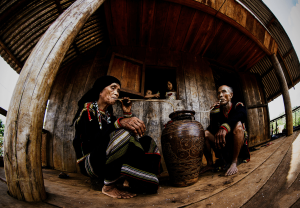 6. Some noticing points when you decide to visit Pu Luong nature reserve
People recommend that you should choose dry, sunny days to visit Pu Luong nature reserve. This is because the road will be a lot harder and muddier to travel during rainy days.
Making sure that you will be on your feet for a great deal number of hours. Therefore, trainers would be ideal choices. You should also wear comfortable clothes. At night, it might feel cold coupled with mosquitoes so long sleeves and pants are recommended. You can prepare in advance these medicines, such as: anti-emetics, pain reliefs for headache, paracetamol for fevers, anti-UV cream, and anti-insect repellent spray.
If you travel around by motorbikes, you should fully fill the tank. This is because the distance between the two attraction sites is quite far in Pu Luong nature reserve. In addition, you should go back to your bases early before the night comes down at around 5:30pm for your own safety.
If you are looking for the best trip to Pu Luong Nature Reserve or other places in Vietnam, visit Asia Master Tours below to see interesting tours that suit your needs and you'll always get the best deal and experiences!
Mai Chau – Pu Luong Nature Reserve 3 Days 2 Nights
Halong 3 days/2nights tour on Alisa Cruise 5*
Contact Us
Address: 272 Khuong Dinh Street, Thanh Xuan District, Hanoi, Vietnam
Phone: (+84)24 6293 4678
Email:info@asiamastertours.com
Hotline: (+84)962 313 698
Website: http://www.asiamastertours.com