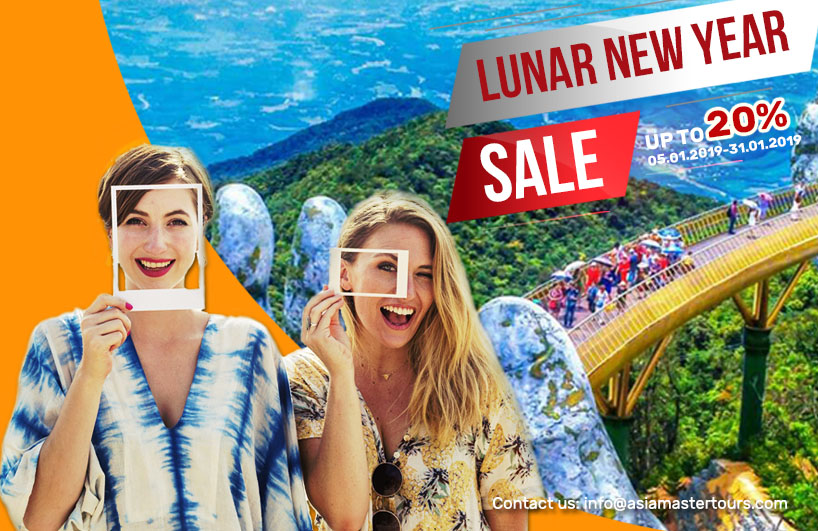 New Trips for New Year: Holiday Planning Better With AsiaMasterTours
Lunar New Year is just around the corner. Thank you for an incredible year of travel!
In 2018, Asia Master Tours helped more trips being far and wide. From exploring the authentic beauty of Vietnam to mingling with the wild elephants in Thailand's jungles, you've experienced the best of amazing destinations around the world.
Moreover, we also believe to create many opportunities for travelling will make 2019 even more incredible. So to say thanks for trusting us as your travel partner for last year, as well as our warm greetings and best wishes on Lunar New Year 2019, we'd like to give you something in return: 20% off your next experience in the chosen list from our travel experts (Link http://bit.ly/top-asia-tours). Please note that this deal is for only for this occasion then never miss it friend!
Booking period: 5 January – 31 January 2019
Travel Period: 1 February – 30 September 2019
Check out more promotional tours with Asia Master Tour here: http://bit.ly/top-asia-tours
Contact us via our email (info@asiamastertours.com) to get more details.
Let's check out our 6 hot tours and book with us to get this wonderful bargain now!
P.s. Don't forget — this offer ends in this month! Click here to save on incredible experiences.