Enjoy good food with the top 4 recommended restaurants in Nha Trang
Nha Trang has a monsoon climate, but is also dominated by oceanic climate. Therefore, the climate of Nha Trang is relatively mild, not too harsh as in the North and not too erratic as in the South. Winter in Nha Trang is less cold, summer often lasts but hot sun is not too harsh. Weather in Nha Trang also has two distinct rainy and sunny seasons. In addition, the coastal city of Nha Trang is located in the area less affected by the storm. Therefore, Nha Trang is always ready to welcome tourist all year round.
And, with all these preferences, thousands of tourists come to Nha Trang every year. So, you shouldn't miss this destination if you have chance to visit Vietnam. If you want to travel freely without and plan, it's a good experience for you. But, if you are careful and want to make everything perfect, you should sketch out your trip. First of all, you can investigate the weather in Nha Trang so that you can prepare your luggage. Then, you might want to list out some interesting destinations and activities that you will enjoy in Nha Trang. After all, one of the most important things is Nha Trang restaurants where you can enjoy the best dishes with lovely prices.
Unless you have a local friend who is willing to showing you the best restaurants of the city, you have to find out yourself. And, it's not easy for you at all because you don't know this city, you don't know the special dishes that you should try and so on. But, don't worry! If you want to make a list of best Nha Trang restaurants for your vacation here, you can look at our list below.
1. Mix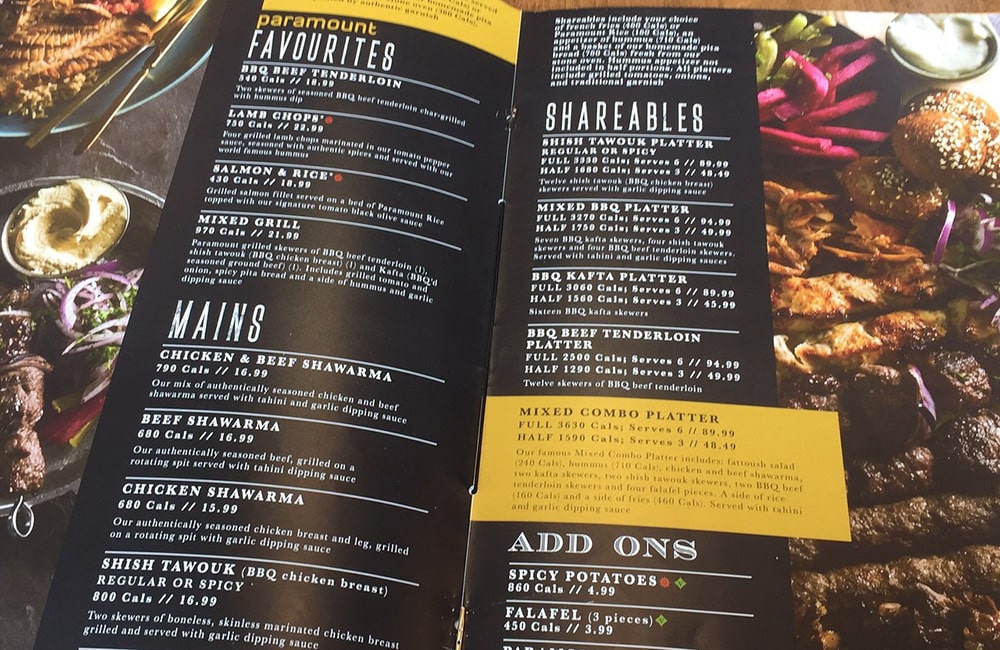 The international visitors appreciate Mix by authentic Greek cuisine and professional service style. Account Dylan P. said: "I did not expect in Vietnam to have true Greek food (the owner is Greek). The food is very delicious and the service cannot be better. The price is pleasant and the meal is quite large."
So, if you want to try Greek food in Vietnam, you should visit this restaurant. Or in case you want to change your taste because you have had lots of Vietnamese food. With the positive comments of clients, it might be one of the best Nha Trang restaurants in Nha Trang.
2. Yen
With rich and affordable menu of Vietnamese dishes, this restaurant receives many compliments from international visitors. Pololefou's account commented: "The food here is delicious, the staff are friendly, the restaurant is located in a quiet street. The price is not too high and the European style dessert is quite good. You should come here if you want a romantic dinner ".
You can find this restaurant in Tran Quang Khai street. Its location is easy to find and convenient for visitors. You might find the dishes here have different flavors from the food that you have tasted in Hanoi. And, the main reason for this difference is the region. The way people season food in the central is different from in the north. But, it's obvious that you will have authentic taste in this Yen – one of the best Nha Trang restaurants.
3. La Casserole
La Casserole serves Swiss-style dishes and is well appreciated by travelers. Account Beat J commented: "After many days of traveling in Southeast Asia, I miss my hometown dishes. The food here is great and the Swiss quality is quite comfortable. Hugo (the owner) and the staff greeted and talked to me. They even brought me a glass of Kafi Luz. You should go to this place ".
So, you not only can enjoy Greek food in Nha Trang but also can taste delicious Swiss dishes. You can meet up this restaurant on Biet Thu street. Besides the undeniable amazing dishes here, you also can enjoy the atmosphere at the restaurant. The decoration of this place offers you a luxurious feeling. There is nothing better than a romantic dinner with wine, good food and the warm from pedant lights. This place is one of the nest Nha Trang restaurants that you should come when you want to have a date. However, the price here is a little higher than the two places above. But, it's worth having dinner here.
4. Sailing Club Nha Trang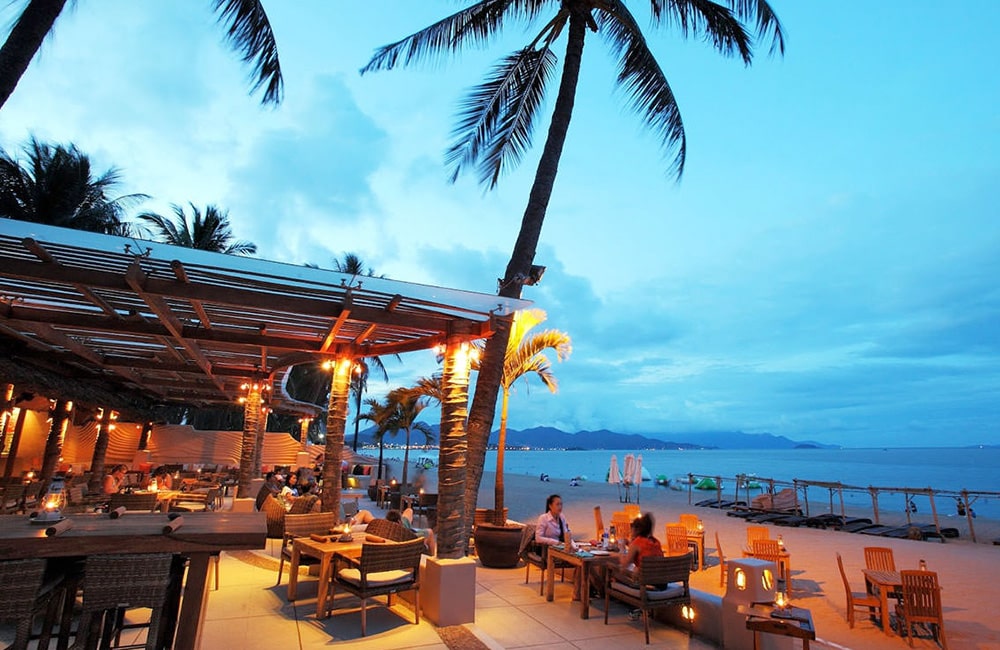 With a sea view and elegant design, this restaurant is a more advanced option for travelers. In addition, the restaurant also has a private beach for guests to swim, sunbathe and enjoy cocktails. Erin Dock account reviews: "This is a great place to relax and see the beautiful surroundings. The food is really delicious, of course, the price is not cheap due to the location of the restaurant ".
Then, if you are looking for something different and closed to the nature, this restaurant is the perfect idea for you. This place is located in Tran Phu street. You can park your bike outside, then walk to the restaurant. Make sure that you call to book a table in advance because this restaurant is very famous and there are no tables for you if you don't reserve before going. Although there are lots of tourists here, this restaurant still quiet and elegant. All you can hear in this place – one of the best Nha Trang restaurants is the sound of waves reaching the shore and the sound of people cheering each other. Or you can have a breakfast here while admiring the pristine and pure beauty of the beach in early morning. Coming to Sailing Club is one of things you should do in Nha Trang.
Here are the top 4 Nha Trang restaurants that you must come. You might only want to enjoy the beaches and visit the city. But, delicious meals with friendly services will make you vacation better. There are still various interesting restaurants in Nha Trang, but if you don't have enough time to try them all, let's go to the restaurants on this list first.