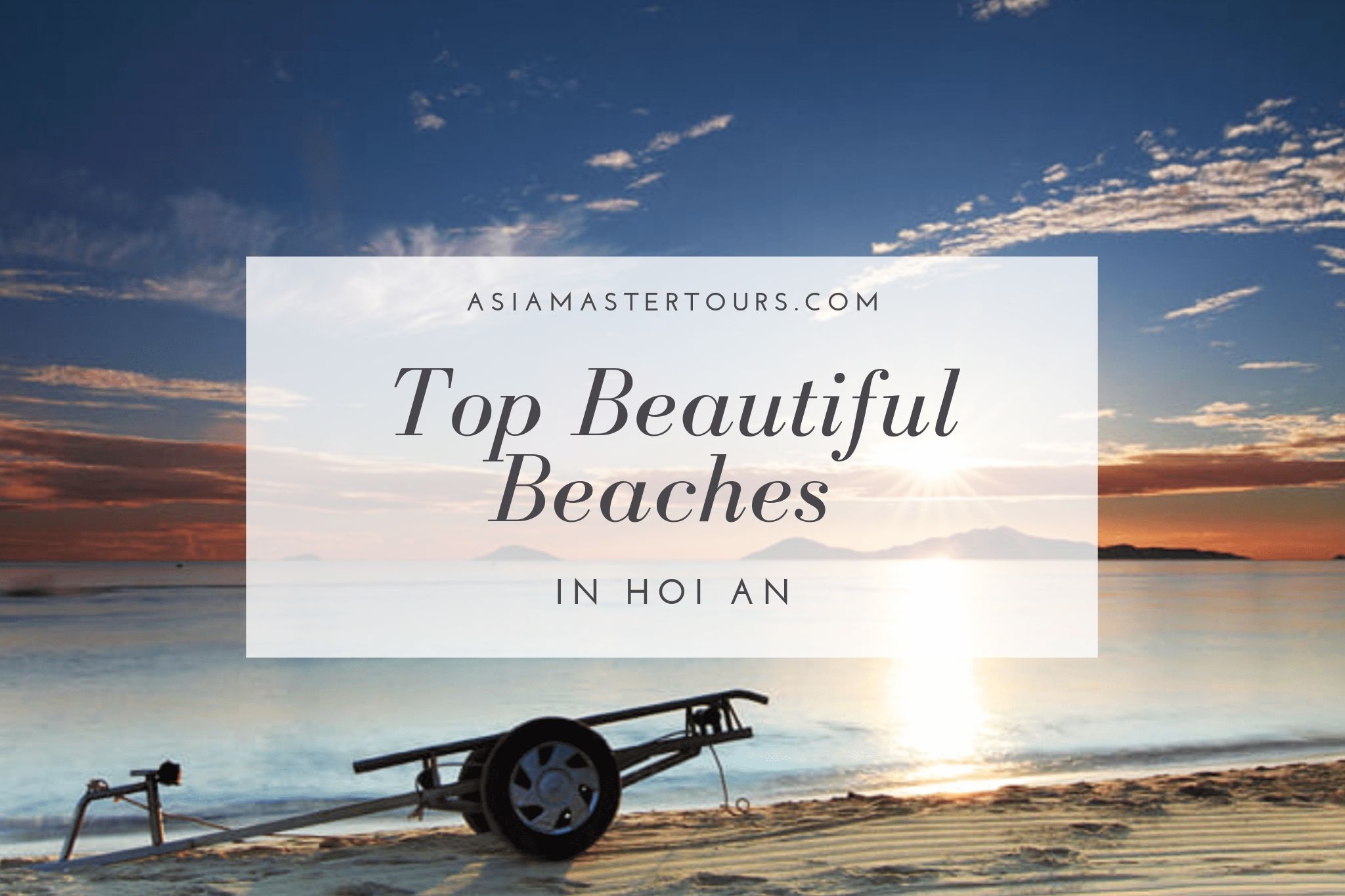 Top most beautiful beaches in Hoi An
Chắc ai cũng biết đến phố cổ Hội An nổi tiếng nhưng lại vội vàng bỏ quên những bãi biển quyến rũ không kém, nhất là trong những ngày hè. Bãi biển Cửa Đại rợp bóng dừa, cao vút đến bãi biển An Bàng yên ả. Để chuyến du lịch Hội An của bạn trở nên hoàn hảo hơn, hãy điểm qua một số bãi biển đẹp nhất ở Hội An  bên cạnh Bãi biển Cửa Đại và Bãi biển An Bàng.
Thời điểm tốt nhất để đến thăm bãi biển Hội An
Mùa du lịch cao điểm ở Hội An rơi vào khoảng từ tháng 3 đến tháng 9, khi thời tiết dễ chịu, nhiều nắng và biển lặng. Trong những tháng mùa hè của tháng 6 và tháng 7, nhiệt độ hàng ngày có thể tăng trên 30 ° C. Mùa mưa bắt đầu vào tháng 10 và tháng 11, mang lại thời tiết xấu và lũ lụt.
Bãi biển An Bàng
Bãi biển Hội An đẹp nhất là An Bàng. CNN đã xếp bãi biển này vào danh sách Top 100 bãi biển đáng ghé thăm nhất thế giới, vì vậy đừng bỏ lỡ cơ hội đến đây để chiêm ngưỡng vẻ đẹp này nhé.
An Bàng không sầm uất như Cửa Đại chỉ có vài resort, nhà hàng, quán bar bên bờ biển phong cảnh hữu tình. Ở đây, các hoạt động giải trí phổ biến nhất là bơi lội và chèo thuyền. Do không có gió biển nên bạn không thể lướt sóng và dù lượn ở đây. Hoặc bạn có thể thuê ca nô, mô tô nước để rong ruổi trên biển, chinh phục những con sóng An Bàng, chắc chắn đây sẽ là một trải nghiệm đáng nhớ.
Hầu hết các nhà hàng trên bãi biển đều cho thuê ghế tắm nắng từ 15.000 – 40.000 đồng. Nó phụ thuộc vào nơi bạn sống và bạn có ô hay không, miễn phí nếu bạn ở đó.
Coming to the restaurant is the best bombardment to enjoy a variety of fresh fish and Vietnamese BBQ to the authentic Italian and French dishes. La Plage, Soul Kitchen and White Soul are open until late at night. They always host parties, fun gold ledges, cocktails, cold beers and cozy music to dance and immerse in the romantic atmosphere. It desires to be one of beautiful beaches in Hoi An.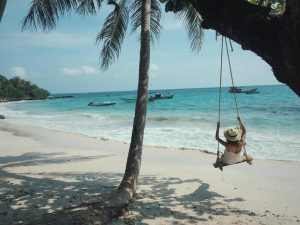 How to go to An Bang beach
An Bang Beach is about 7 km from Hoi An Ancient Town. You should come here by bike or motorbike to be able to admire the beautiful scenery on both sides of the road. You have to park at the beach entrance which costs 10,000 VND for the whole day. The fastest is to choose a taxi only five minutes, the price is about 80,000 VND.
Cua Dai Beach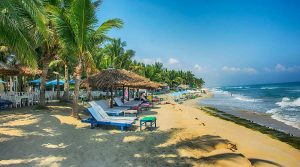 Cua Dai Beach is 5 km from Hoi An, closer to An Bang. It is one of beautiful beaches in Hoi An with white sand stretching along with coconut trees. But unfortunately it  has been affected by severe erosion since 2004. The situation has been visible in recent years. Therefore, Cua Dai Beach has less tourists, in return, the sea is also very long. so you can freely choose a private beach space for yourself.
When choosing Cua Dai Beach as your vacation destination, you can choose a high-class beachfront resort with super nice view to fully enjoy your vacation. Without a lot of budget, nearby budget hotel is also very good. Cua Dai central beach has many delicious seafood restaurants, they let tourists rent benches to relax and eat.
It will be more wonderful when you go to the beach at dawn to witness the image of the best fishing boats out to sea and catch the freshest seafood to the restaurant.
How to go to Cua Dai beach
It's very easy to get to Cua Dai beach by bike and from Hoi An. You can also ride a motorbike or taxi.
Other beaches in Hoi An
Not only are Cua Dai and An Bang beaches only, Hoi An has a few beaches and remote islands that are worth a visit.
Cu Lao Cham Island: It would be a mistake not to mention Cham island in Hoi An. You can explore the island during the day from Hoi An or stay overnight on the island. The island has beautiful beaches, with fine white sand, clear water and palm trees. Actually, Cu Lao Cham Island has many more beautiful beaches in the center of Hoi An. This is also one of the most ideal diving spots in Vietnam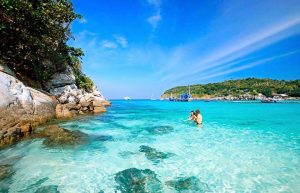 Da Nang: The beaches of Danang are equally attractive that will cause you to collapse at first sight only about 20 km from Hoi An. You can go by motorbike, bus or taxi.
Tam Thanh Village: You can travel during the day by motorbike to Tam Thanh Village. This village is known for its thousands of virtual living angles from colorful 3D paintings on the wall. The trip will be more perfect when you combine to visit the beautiful deserted beaches surrounding the village. Both in the north and south, some pristine beaches and a little-known Tam Hai island in the south, and must be moved by ferry at the mouth of the Ky Ha River.
So what do you expect more for a great trip? Please contact us – Asia Master Tours for guidance, advice and get the most preferential price when you, your family and friends are going to enjoy Hoi An city.
You can also explore more information about Hue such as Hue Vietnam resorts, Hue Vietnam beaches and Hue Vietnam weather or see our exciting Sapa tours such as Sapa Motorbike Tours, Sapa Package Tours and Sapa Trekking Tours.
Contact Us
Address: 272 Khuong Dinh Street, Thanh Xuan District, Hanoi, Vietnam
Phone: (+84)24 6293 4678
Email: info@asiamastertours.com
Hotline: (+84)962 313 698
Website: http://www.asiamastertours.com