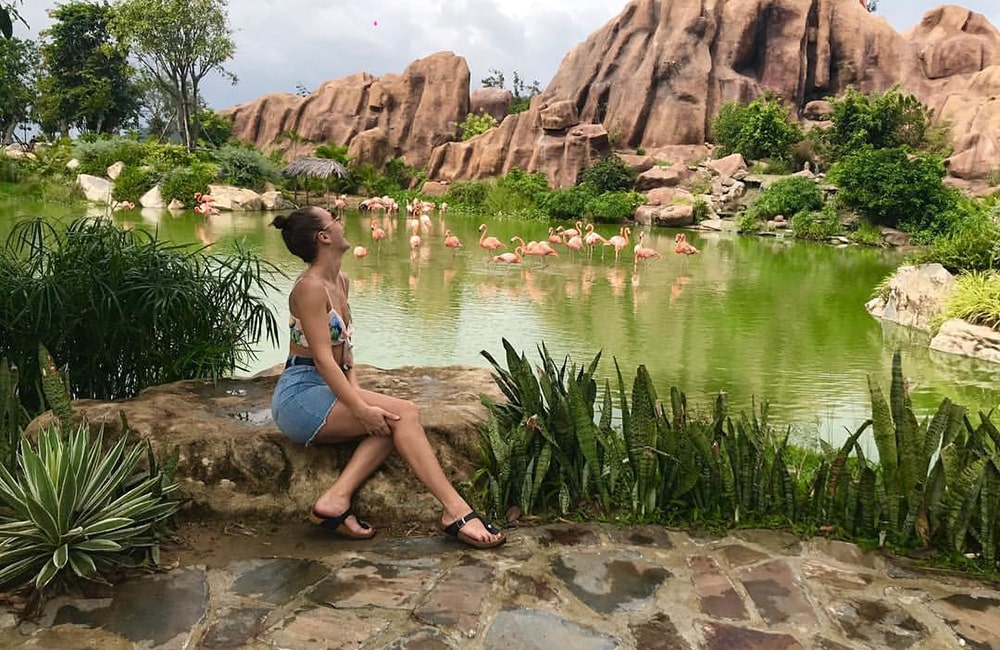 Top 5 things you must enjoy in Nha Trang for a great vacation
Nha Trang is one of the most famous destinations in Vietnam. This city attracts thousands of tourists every year. Some people come here because they are curious with the city of beaches in Vietnam, while some just want to have a relaxing holiday by the beaches. No matter the purposes of visitors are, Nha Trang always welcomes you with all pleasure and hospitality.
Since Nha Trang is a popular tourist destination, there are lots of things you can do here. And, today we would like to share you some interesting activities in Nha Trang for you question what to do in Nha Trang. And, because you can enjoy the different views with each activity, we will outline these activities in specific place. So, if you want to perfect your trip, don't hesitate to look at this list below.
1. Vinpearl Land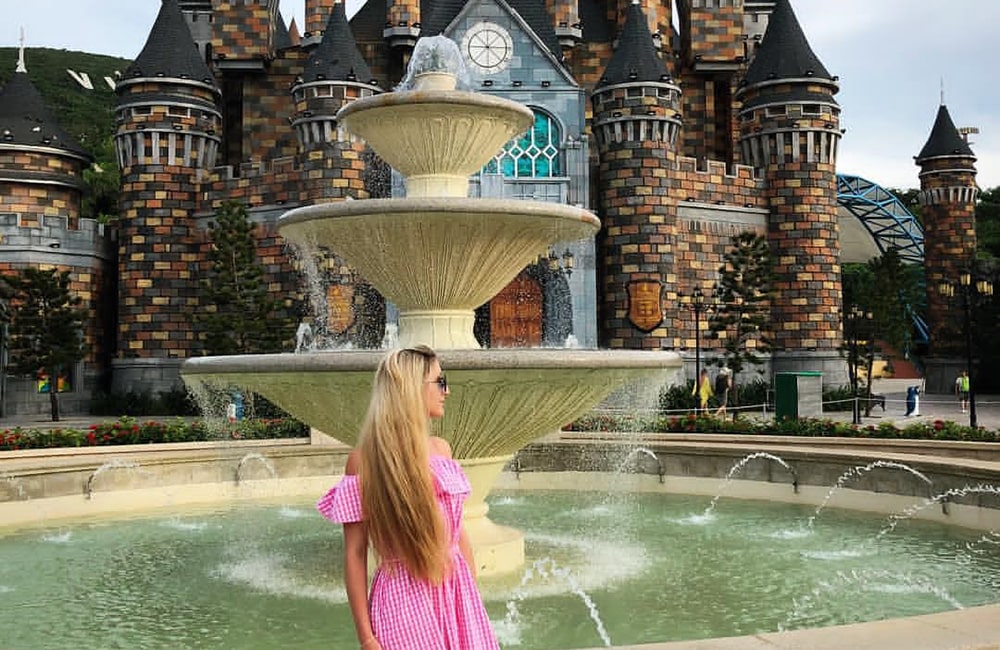 Vinpearl Land – Tropical Paradise, the name sounds pretty much but it really suits the landscape and attraction from here. Vinpearl Land is a world-class entertainment complex in Nha Trang located on the beautiful Nha Trang Bay with a variety of activities, will surely please all the guests when coming here and always the first choice for what to do in Nha Trang.
Besides the romantic space for couples, there is an exciting thrilling game world that takes visitors to all kinds of emotions. This place posses lot of unique games available in Vietnam that will challenge the courage and adventure of young people from Ferris 360 degree uproar to Ferris wheel with winding, glider super speed with unexpected bends, or mysterious spaces in ancient mines.
Special highlights of Vinpearl Land Nha Trang compared to other entertainment venues in Nha Trang are the unique coastal water park in the world with dozens of different types of slides, suspenseful to every minute. At the playful water park, you can relax yourself in the clear blue sea and watch the beautiful coastal city of Nha Trang, like a unique paradise in Vietnam where you must visit to fulfill the list of what to do in Nha Trang.
2. Tri Nguyen Aquarium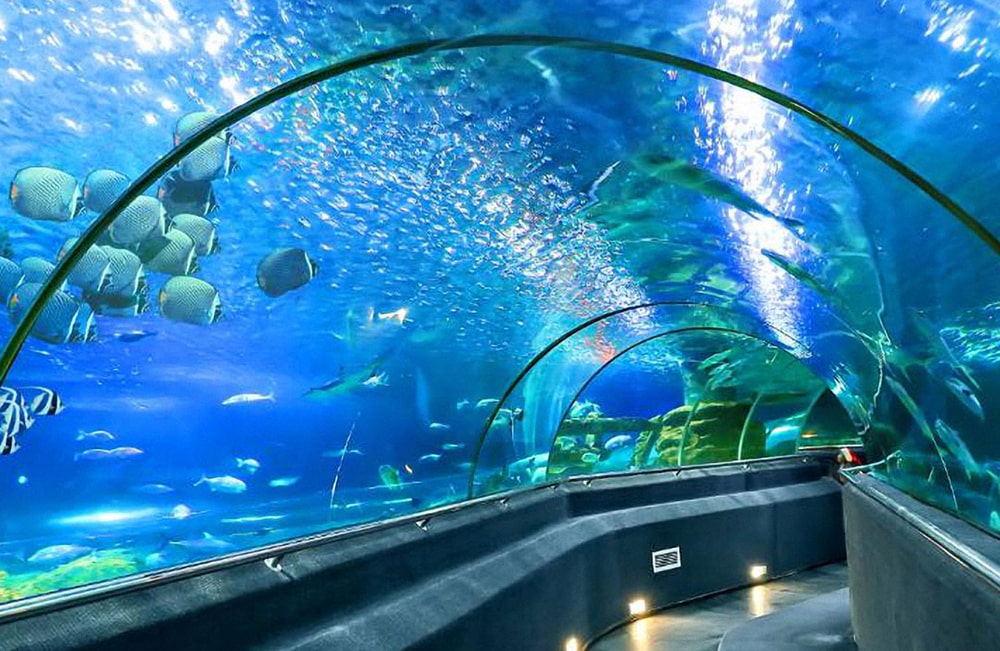 Tri Nguyen Aquarium is an interesting entertainment place of Nha Trang located on Hon Mieu Island in Nha Trang Bay. This unique aquarium with rich and diverse flora and fauna deserves is a place to visit and explore lively oceans for families and young people who love to learn about the sea. Moreover, coming to Tri Nguyen Aquarium, visitors also have the opportunity to visit the nearby islands and picnic activities such as fishing, camping and learning the coastal fishing villages in Nha Trang. So, if you love underwater world, the answer for your question what to do in Nha Trang is definitely going to Tri Nguyen Aquarium.
Tri Nguyen aquarium design is unique with the model of a giant fossil ship, full of moss but hidden inside the shaggy, oddity that is a world of colorful miniature oceans, with many rare and precious fish species and natural coral reefs are exhibited in a variety of ways. Ending the tour, visitors can choose to relax at Bai Hotel beach and energize with fresh seafood dishes, prepare the strength for the journey to explore the fun places in Nha Trang.
3. Beach amusement site Sealife
Are you an adventurous person and want to challenge your abilities? So it is impossible to ignore one of the top sea amusement parks in Vietnam, welcome to Sealife – a very majestic beach resort in Nha Trang. Belonging to Bai Dai tourist resort, Cam Hai Dong beach, Cam Lam district, Khanh Hoa, Sealife entertainment area surprised visitors with its beauty and vitality.
The first impression at this new entertainment venue is the largest system of floating buoy parks in Vietnam, covering over 2000m2. The sport on the sea is extremely wonderful with the experience of flying, water motor riding, surfing, scuba diving watching corals, sailing a banana buoy or sitting in a basket boat watching sea creatures. The game gives you the freedom to explore in a trip that is not boring. In the coming time, the park is also continuing to expand its activities with more diverse types of services and entertainment games to attract tourists to experience and mark unforgettable memories. So, if you are an adventure seeker, coming here and you will know what to do in Nha Trang to get more new experiences.
4. Nha Trang Monkey Island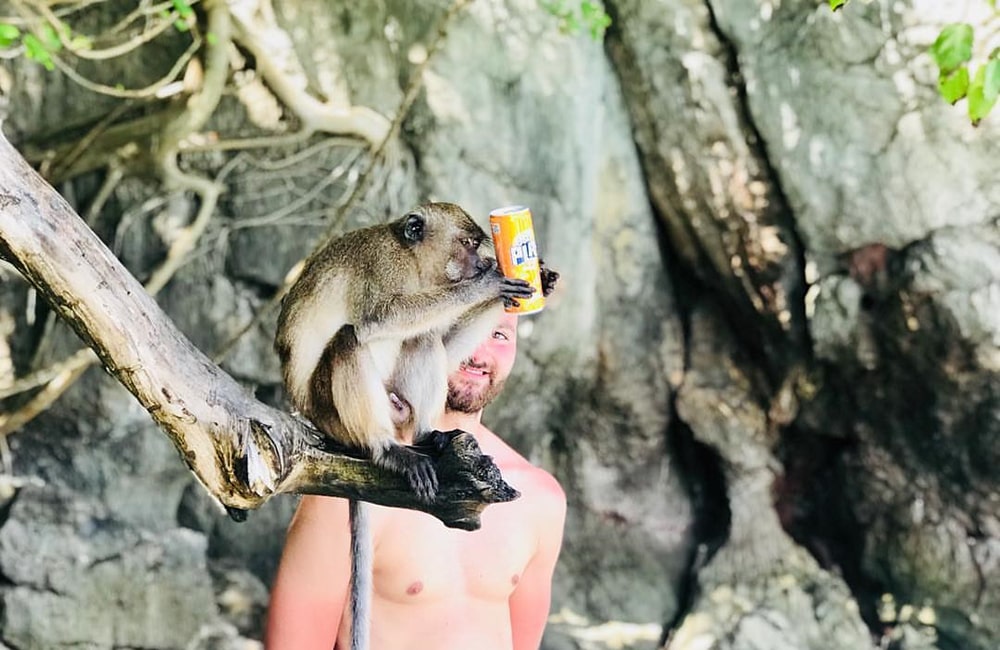 With an amount of up to 1200 monkeys all over, this small island is really a paradise of Vietnam. With a completely natural habitat the monkeys here are free to live, on the island there are 2 varieties of monkeys: gray-haired monkeys and red-faced monkeys.
This is an ideal place for the whole family to have fun and entertainment, the children can be fully entertained, feed the monkey, etc. In addition to playing with monkeys, there are many other fun activities on the island such as: dog racing, swimming. Finally, don't take pictures and keep memories with mischievous monkeys. You only need to spend one day to discover this island, so why don't you add this monkey island on your list of what to do in Nha Trang.
5. Mud bath Nha Trang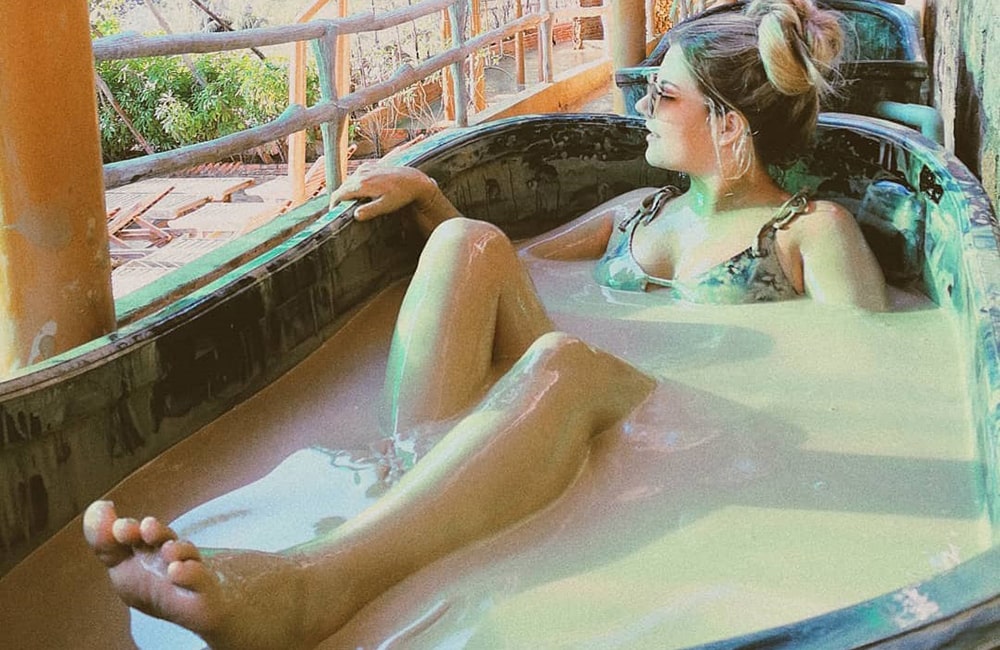 An entertainment activity can not be neglected when traveling to Nha Trang is mineral mud bathing. With natural mineral, mud source is very good for health and brings great relaxation feeling. Mud bathing here becomes more and more attractive to tourists when coming to Nha Trang.
There are 3 locations for you to choose: Thap Ba mud bath, hundred eggs mud bath and hot springs resort i resort. However, tourists often come to Thap Ba mud bath because this is a convenient place in the city. On the other hand, this is a place with the best natural and mineral mud. Here, there are many rates of mud bathing from individuals to groups you can comfortably choose.
Discovering Nha Trang is always a journey full of surprises. Nha Trang attracts visitors from beautiful scenery, delicious dishes to interesting entertainment spots. Each place of entertainment in Nha Trang has its own charisma. The variety of service types to the friendly attitude of the staff will be unforgettable impressions in the hearts of both domestic and international tourists when they come to experience and explore the beautiful and hospitable coastal city. And, if you are going to visit Nha Trang and still don't know what to do in Nha Trang, don't forget our list above.