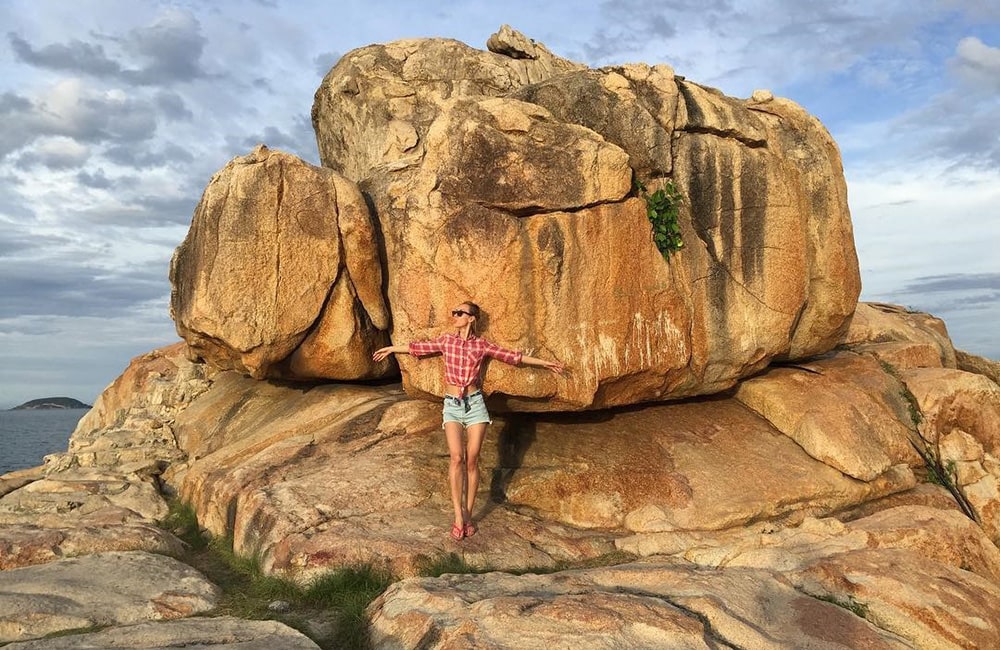 4 best ways to travel from Ho Chi Minh city to Nha Trang
Nha Trang has been famous as a familiar and attractive destination for Vietnamese and international tourists for years because of the beautiful beaches stretching, the attractive fresh seafood or the magnificent Vinpearl Land tourist area. Nha Trang is more familiar with Saigon people because to travel from Ho Chi Minh city to Nha Trang we have several convenient ways.
If you depart from Hanoi, you only can travel to Nha Trang by plane or train. It's because they are the most convenient and safest ways for you. While lots of tourists choose plane because it's fast, some prefer train. However, if you are in Saigon , and you want to travel to Nha Trang, you will have more interesting options. And they all do not take you hours on the train. So, let's discover 4 means of transports that you can use to travel from Ho Chi Minh city to Nha Trang.
1. Coach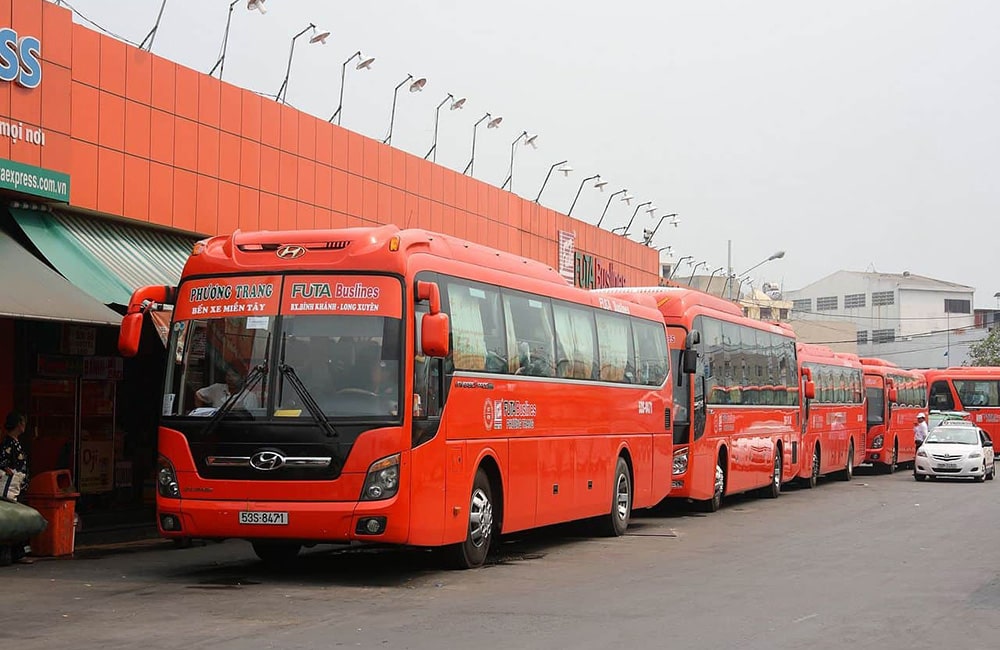 This mean of transport is not strange to all Vietnamese people because it meets many convenient factors such as affordable price. There are various companies so that customers can freely choose, and ensure security. All for visitors is quite good. So, of course it is also one of the best ways to go from Ho Chi Minh city to Nha Trang.
According to many different opinions, the best car manufacturer for this route is Phuong Trang car, which has been reputable for a long time on punctuality, without late cars and drivers who drive safely and stably. In the past, Phuong Trang had both cars for you to choose from: the bed car and the car seat but now it is almost encapsulated in a type of bed car. Although running on a route, but if you choose to start at night, you only spend less than 5 hours to go from Saigon to Nha Trang, this number increased to more than 11 hours If you decide to go during the day. So, the best option for you is taking this car at night and tomorrow morning you will wake up in Nha Trang. It helps you to save time for your trip.
In addition to Phuong Trang, you can also choose a number of other automakers such as Phuong Nam, Lien Hung, Viet Nhat … with slightly cheaper prices. However, it should be noted that no matter the price is, the prestige and safety of the car is your top priority. The information of these coaches is available online. If this company has its own website, you can check cars on it. But, if not, you can access to various website such as vexere.com. If you need help, don't hesitate to contact a travel agency so that you can travel from Ho Chi Minh city to Nha Trang safe and sound.
2. Train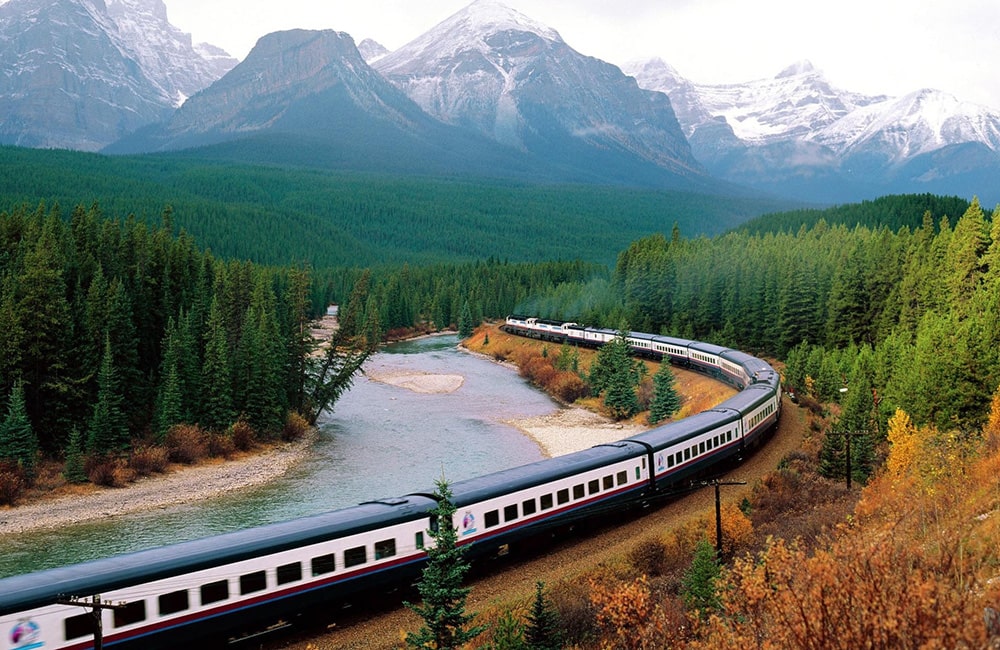 Although Vietnam is not too large, it has an S-shaped and stretches long, which makes trains the best way to travel along the length of the country. This is also the best alternative for passengers with car sickness when traveling by car, trains move with less shakes and follows the interval of time only about 7 hours. If it's convenient, you should choose the departure time at night so that you can sleep some.
Even though you also can sleep on the coach from Ho Chi Minh city to Nha Trang, you can feel more comfortable with a sleeping coach on the train. There are more space for you and sometimes if you can pay more, you can get more privacy. You can wake up at midnight and go to toilet without having to wait until reaching the next stop station.
Nha Trang railway station is even more convenient when it's located right in the center of the city, not far from Dam market and Tran Phu road area. When you arrive at Nha Trang Station, you can easily take a taxi to the surrounding hotels at a low cost.
One more thing to pay attention, since trains are the preferred means of transportation in the North-South route, so if you want a good seat and as you like, book train tickets as soon as possible. And absolutely should not buy them at black market because you have to pay more for possibly fake tickets. And, they will make you into troubles on your trip from Ho Chi Minh city to Nha Trang.
3. Plane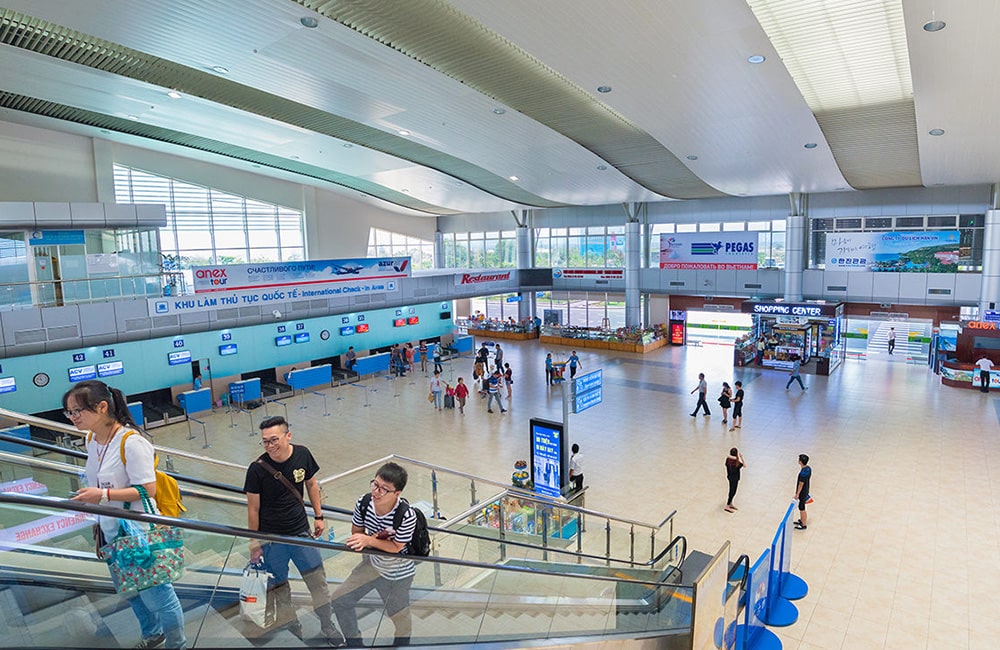 Different from the above two types of vehicles, in comparison to spending a lot of time on the train – cars and airplanes are most suitable for business travelers who need to save travel time with lots of luggage. You can travel from Ho Chi Minh city to Nha Trang in less than 2 hours. And of course the cost of flying is not cheap either.
The routes from Saigon to Nha Trang are quite diverse, typical of Vietnam Airlines' flight schedule has 7 flights ranging from 7:30 am to 22:00 nights. The current aviation procedures are quite neat, in theory you can book air tickets from the previous day and the next day can carry backpacks up and away, but for your trip to be smooth, you should book one to two months early. The sooner you book, the more incentives you will get when booking tickets, such as super cheap air tickets.
A small disadvantage when traveling by plane is that Cam Ranh airport is about 30km from Nha Trang city center, so you will spend an additional 250,000 VND to 300,000 VND to meet a taxi into the city center.
4. Travel from Ho Chi Minh city to Nha Trang – motorbike
If you are looking for a fast and safe means to get to Nha Trang, all three of these vehicles are perfectly fine, but if you want to find fun on a travel itinerary rather than a destination, you should go by motorbike. This mean is completely more disadvantageous than modern means in all aspects, but giving you the joys that cannot be measured.
To ride motor from Ho Chi Minh city to Nha Trang, there are two best roads to choose from. A shorter road, creeping inland with a total route of about 435km, this road will consume you from 15 to 16 hours (it is the time of experienced surrender), with this way you will not worry about the lack of stops and rests.
The second road with a total route of more than 500km, costs you about 18 hours, probably takes about two days to ride, but this is a road running along the coast, you can stop at the beach Phan Thiet with attractive dishes, can also admire the enchanting beauty of Vinh Hy bay.
Above are the most convenient means to go from Saigon to Nha Trang with detailed information. If you're not sure which vehicle you like, we advise you to take the time to slowly experience all of these facilities, anyway, you travel to experience the new.