Top 10 best spas in Hoi An
Cùng với vẻ đẹp tự nhiên mà tạo hóa ban tặng, Hội An đã trở thành một trong những điểm du lịch tuyệt vời ở Việt Nam, đồng thời cũng là thiên đường nghỉ dưỡng trong mơ của nhiều người. Vì vậy, để hướng dẫn bạn đến với thiên đường spa thư giãn tuyệt vời nhất ở Hội An, bài viết này sẽ gợi ý cho bạn Top 10 spa Hội An tốt nhất .
1. Coral Spa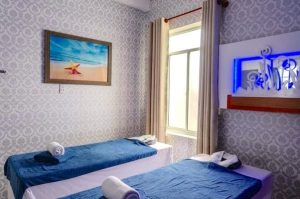 Coral Spa là tên tuổi hàng đầu trong lĩnh vực chăm sóc da và thư giãn tại Hội An, với nhiều năm hoạt động trong lĩnh vực Spa Coral đã mang đến sự tín nhiệm cho du khách khi cảm nhận dịch vụ tại đây.
Với đội ngũ nhân viên chuyên nghiệp cùng với trang thiết bị hiện đại, Coral Spa mong muốn mang đến sự hài lòng cho bạn và những người thân yêu.
Địa chỉ: 69 Nguyễn Phúc Tần, Hội An
Liên hệ: (+84) 2353 910 172
2. Gerberas Spa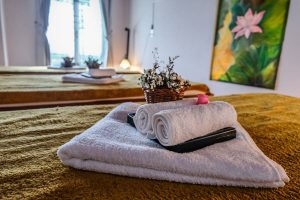 Gerberas Spa là trung tâm chăm sóc sắc đẹp nổi tiếng tại Hội An, nơi bạn sẽ tìm thấy những giây phút thư giãn và thoải mái nhất.
Bên cạnh đó, đến với Gerberas Spa, khách hàng có thể mong đợi được phục hồi sức khỏe, giảm bớt mệt mỏi hàng ngày và tiếp thêm năng lượng mới sau khi trải nghiệm phương pháp trị liệu chuyên nghiệp từ các chuyên gia tại nơi đây.
Address: 62 Tran Cao Van, Son Phong, Hoi An, Quang Nam
Contact: 0989 16 31 61
3. Spa Calm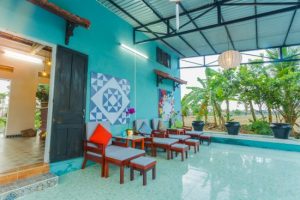 If you are in Hoi An and want to relax after walking, cycling, sightseeing around Hoi An and especially after enjoying the food in Hoi An, which has lots of cholesterol, please come to Calm Spa.
Additionally, Calm Spa will bring you not only relaxation in terms of physically but also mentally, Calm Spa with the most well-trained staffs will give you the best service.
Address: 35 Le Thanh Tong, An My, Hoi An City, Quang Nam
Contact: 0235 3919 000
4. Pandanus Spa Hoi An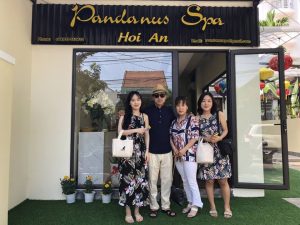 Located in the Top 10 best spa locations in Hoi An in Hoi An. Pandanus Spa welcomes you warmly with professional services to help you reduce stress and refresh your body and soul.
This small spa is full of great personal services. The owners are very friendly and happy to help you with anything.
Address: 21 Phan Dinh Phung, Hoi An
Contact: 84 93 555 27 33
5. White Rose Spa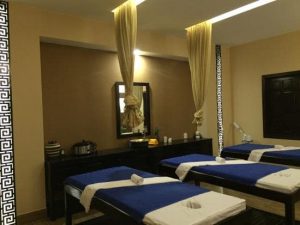 Located in the top 1 of the cheap and quality Hoi An spa locations, White Rose is decorated with plants and lanterns, creating a cozy quiet spa atmosphere.
With perfect customer service and professionally trained students, the high appreciation of White Rose Spa is totally worth it.
Address: 529 Hai Ba Trung, Cam Pho Ward, Hoi An
Contact: 0235 3929 279
6. Spa Siesta
Here you can relax, enjoy herbal teas, choose various treatments, and learn more about spa and service products.
Many of our treatments and therapies include Swedish, hot stone, Himalayan salt rock and herbal massages and a range of facial and facial treatments.
Come to La Siesta Spa and experience the best spa treatments you have ever had.
Address: 132 Hung Vuong, Thanh Ha, Hoi An, Quang Nam
Phone: 0235 3915 915
7. Nirvanan Hoi An Spa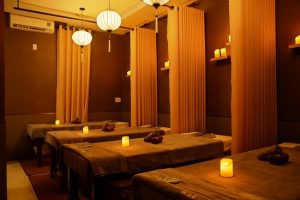 Rated as one of the top professional Spas in Hoi An. Nirvanan Spa specializes in nail care, hair care, skin care, eyelash extension, hair removal and threading, and other health care therapies
Nirvanan spa with a full service combining the latest technology, creative excellence and the best spa products to ensure that each experience always exceeds your expectations.
Address: 46 Nguyen Phuc Tan, Minh An Ward, Hoi An
Contact: 0235 6283 888
8. Emotions Spa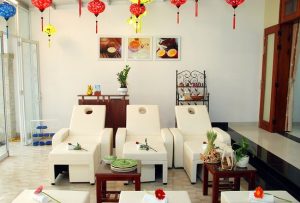 With 10 years of experience working in the field of Spa, Emotion Spa gives you an exclusive spa experience. Here, services have been selected and carefully prepared to serve you including massages, body scrubs, dead and wraps, facials and nails plus more
Coming here to experience some of Hoian Spas services, you will deeply engrave the impression that this place gives you.
Address: 417b Cua Dai, Hoi An
Contact: (+84) 903 100 225
9. Aaron Spa Hoi An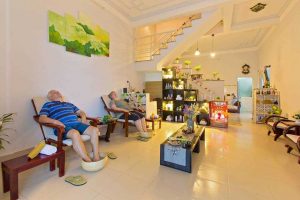 More than 20 years of experience in beauty and health care industry, Aaron Spa was founded and run by trained professionals with years of experience and technical knowledge for the makeup industry.
Aaron Spa aims to bring customers an exclusive spa experience with carefully selected services including massages, body scrubs, facials and manicures and more.
Spa service at Aaron Spa Center in Hoi An will bring you the best satisfaction.
Address: 09A Pham Hong Thai, Hoi An
Contact: +84 90 306 08 74
10. Maison Spa Hoi An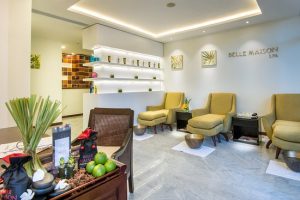 La Maison offers personalized services and attention, great privacy and is endowed with special facilities in a unique natural and decorated environment.
Maison Spa's service is a great option with incredible baths and massages combining elements of hot stones, pindas and conches, chocolate-based treatments and aromatherapy stimulating all senses.
Maison Spa is one of the good Hoian spas that you can come to experience
Address: 538 Cua Dai, Hoi An
Phone: 0235 3757 666
Life is increasingly bustling and people have to plunge into the machine to keep moving, besides traveling we should also choose to Spa & Massage to regenerate energy and restore beauty. . Hopefully TOP 10 Hoian spas will help you choose a suitable destination.
So what do you expect more for a great trip? Please contact us – Asia Master Tours for guidance, advice and get the most preferential price when you, your family and friends are going to enjoy Hoi An city.
Bạn cũng có thể khám phá thêm thông tin về Huế như khu du lịch Huế Việt Nam , bãi biển Huế Việt Nam và Huế Việt Nam thời tiết hoặc xem thú vị của chúng tôi các tour du lịch Sapa tốt nhất như Sapa Motorbike Tours ,  Sapa Tours Package và  Du Lịch Sapa .
Liên hệ chúng tôi
Địa chỉ: 272 Khương Đình, Thanh Xuân, Hà Nội, Việt Nam
Điện thoại: (+84) 24 6293 4678
Email: info@asiamastertours.com
Hotline: (+84) 962 313 698
Trang web: http://www.asiamastertours.com