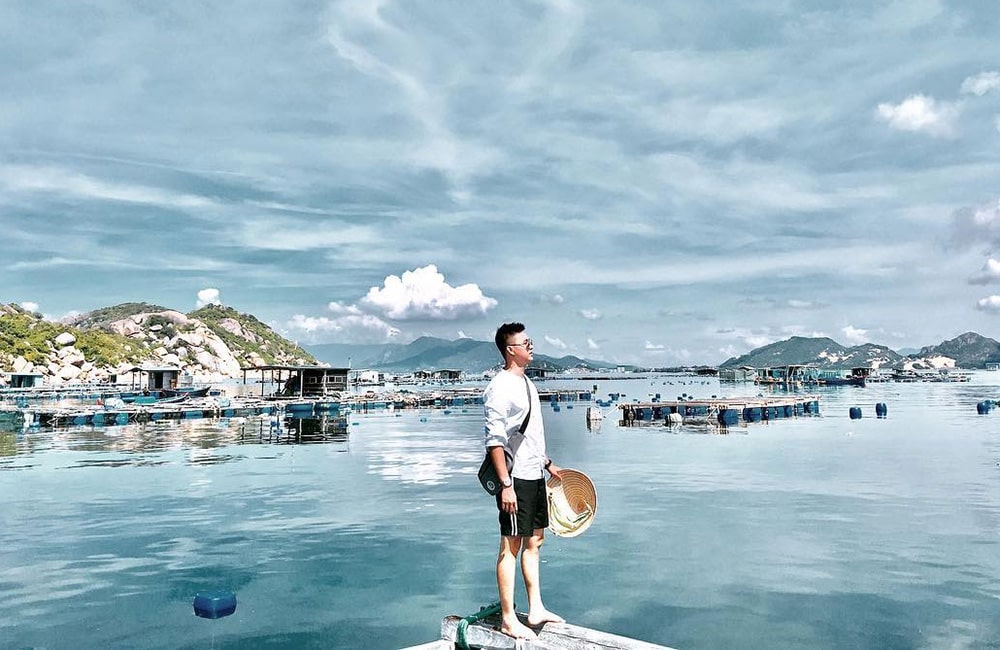 Nha Trang Vietnam beach – the paradise on earth
Have you ever been in Nha Trang to immerse yourself in this poetic space yet? If not, then try to come here at list once because you will have precious experiences in Nha Trang Vietnam beach here. And if you don't have the motivation or think that beaches here are the same as other places in Asia. You really should read this review below.
You might enjoy the beaches in Thailand and never forget the beauty of these beaches. But, Nha Trang Vietnam beach is different. The water is emerald green which you only can see in the central area of the country. And, the long coastal line creates the unique and diversity of sightseeing here.
1. The paradise of Vietnam
We are talking about the real paradise of Vietnam – Nha Trang Vietnam beach. You might wonder why people call it the paradise. Because beaches here have unreal beauty. You only find this beauty in fairy tales. One thing for sure is whether you come to Nha Trang at any time, whether it is summer or winter, whether this year or a few years ago, Nha Trang beach is always beautiful in its own way.
Looking down from above, you will see Nha Trang Bay extremely large. It is estimated to be about 500 km2 with a rather windy crescent shape stretching along Tran Phu Street.
At Nha Trang beach, at any time, you can immerse yourself in the cool, delightful waters of diving or lying on the sandy beach, building long-term or soul-free with beautiful and wonderful nature.
In general, Nha Trang Vietnam beach has become a magnet to attract thousands of visitors to come here every day. A puzzle piece in this sunny, wind, sea, sandy area combined together to create an extremely majestic and charming natural picture.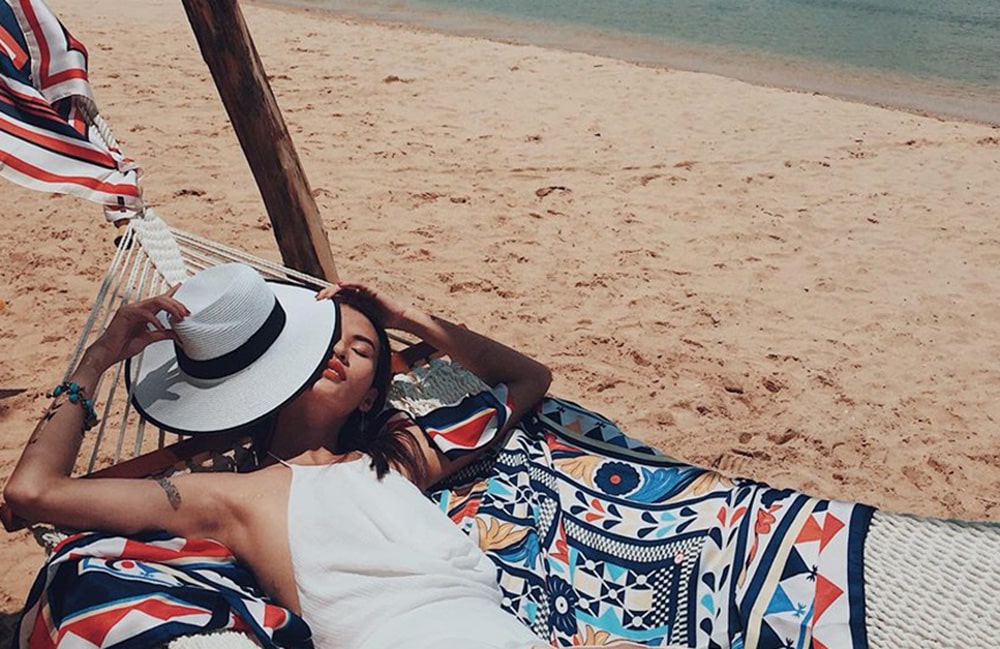 2. Where is the ideal place to enjoy Nha Trang beach?
In about 400 km, Nha Trang beach has many beautiful beaches favored by many tourists. From Nha Trang Bay to Van Phong and Cam Ranh, there are various beautiful beaches that tourists can not resist in their summer vacation. In these beaches, you can enjoy the air, the waves and the wind of Nha Trang.
There lots of beautiful beaches here. However, with the extending coastal line, you can choose anywhere to enjoy the beach. You don't need to follow the sign or some guides about the most beautiful Nha Trang Vietnam beach here. Let's drive along the beach and find the place that you love.
If you are too lazy to find one for yourself, or you are a traditional person who like to follow the guide, don't hesitate to take a look at some famous beaches in Nha Trang:
Nha Trang beach
Doc Let beach
Bai Tru Nha Trang
Long Beach Nha Trang
Hon Tam beach
Dai Lanh beach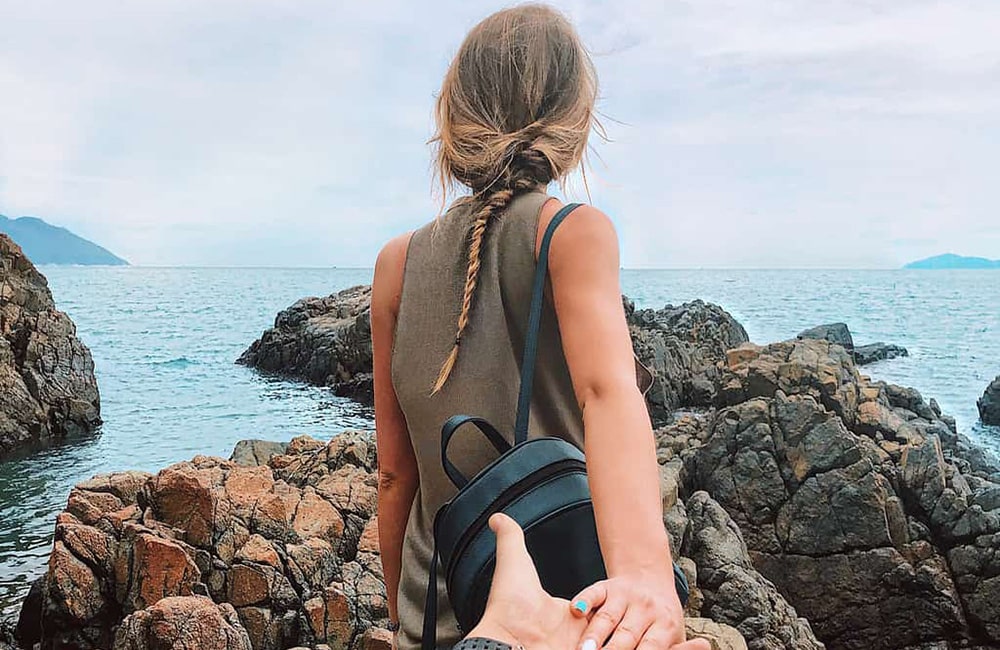 3. Activities to enjoy the beaches
If you think you will come to the beaches only for swimming or sun bathing, you are wasting your time and your vacation. Besides these basic and common activities, there are lots of things waiting for you in Nha Trang Vietnam beach. Let's discover now so that you can add more colors in your trip.
Scuba diving
It's one of the most attractive games for you to enjoy in Nha Trang which any visitor to this place wants to try once. It would be great to see with your eyes with colorful fish hovering in front of you. Then there are blue coral with various types. At that time, you really immerse yourself in the clear blue ocean – a feeling of gratitude that can't be described, right?
There are lots of diving centers here for you to choose. And, besides the professional programs, you also are provided with various itineraries which include guide. So, if you don't know how to dive, don't worry. You can try this interesting activity in shallow water with your instructor. It's totally safe and suitable for you. Don't let the fear takes you chance away!
Moreover, you also can choose the Nha Trang Vietnam beach where you want to dive in. If the water is not too dangerous, you can dive. If you are looking for a course to take a scuba diving certificate, you also can do here. People say that it's cheaper for you if you take the course in Thailand. But, it's not true. No matter in Thailand or Vietnam, you need to pay the same fee for the course and the certificate. Let's check the course and tuition fee with PADI.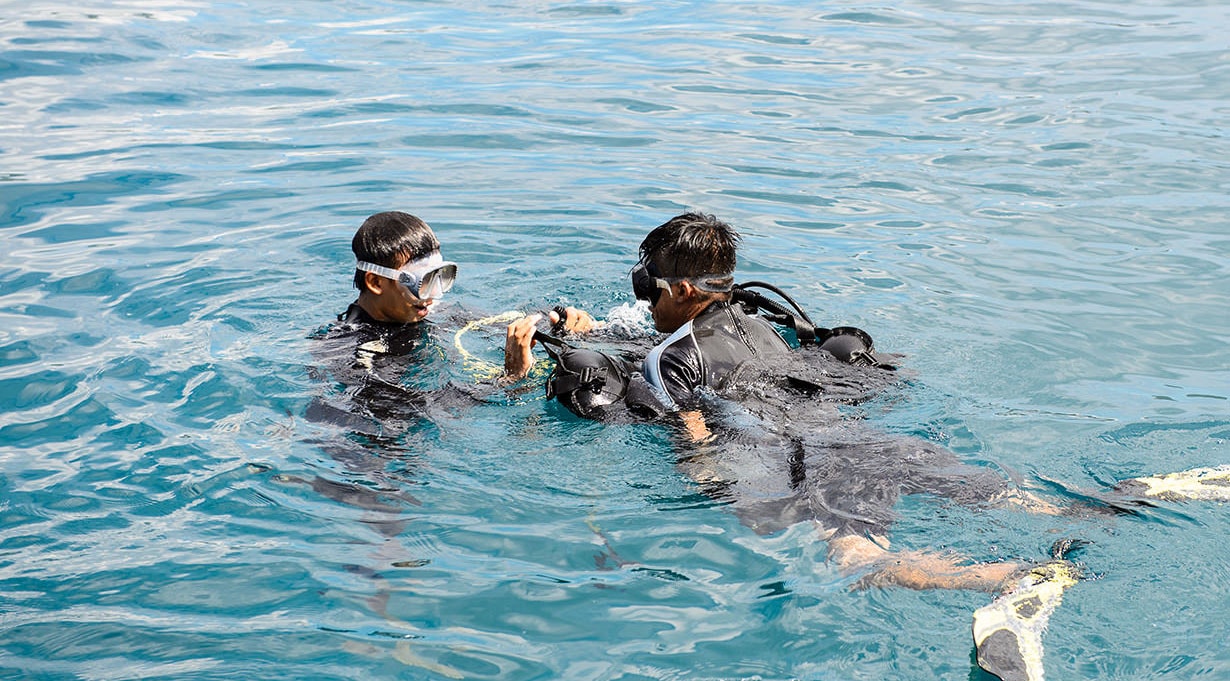 Surfing
This game is much harder than diving. It's because you need to have previous experiences to overcome the challenges of the waves. It's possible that you will turn over and fall. Besides experiences, to play this game you need to have great balance so that you won't fall. That's why not many Vietnamese play this game. But it is undeniable that the appeal of this game is great for tourists.
If you want to learn this game here, it's perfect. It's because the waves in Nha Trang Vietnam beach are not too tough and dangerous so for the beginners, it's safe to practice here. However, you must make sure that you can swim.
Parachute
If someone is not afraid of heights, this game is really refreshing. Feeling from above, looking down at the clear blue beach, being released into the air to do crazy things like shouting, giving your lover a deep kiss, etc. are such an amazing experience that we all want to try once.
Note: In the course of your participation in the game, you will be provided with a life jacket and a security team will always be available under any precaution possible.
In addition, there are many other attractive games at Nha Trang beach such as: riding a water motorbike, rowing a basket boat …
And with many other beautiful places here such as the areas of Hon Tam, Hon Mun and Bai Dai islands … it might be that only seeing sunrise and sunset in Nha Trang Vietnam beach is enough to please any visitor coming here.