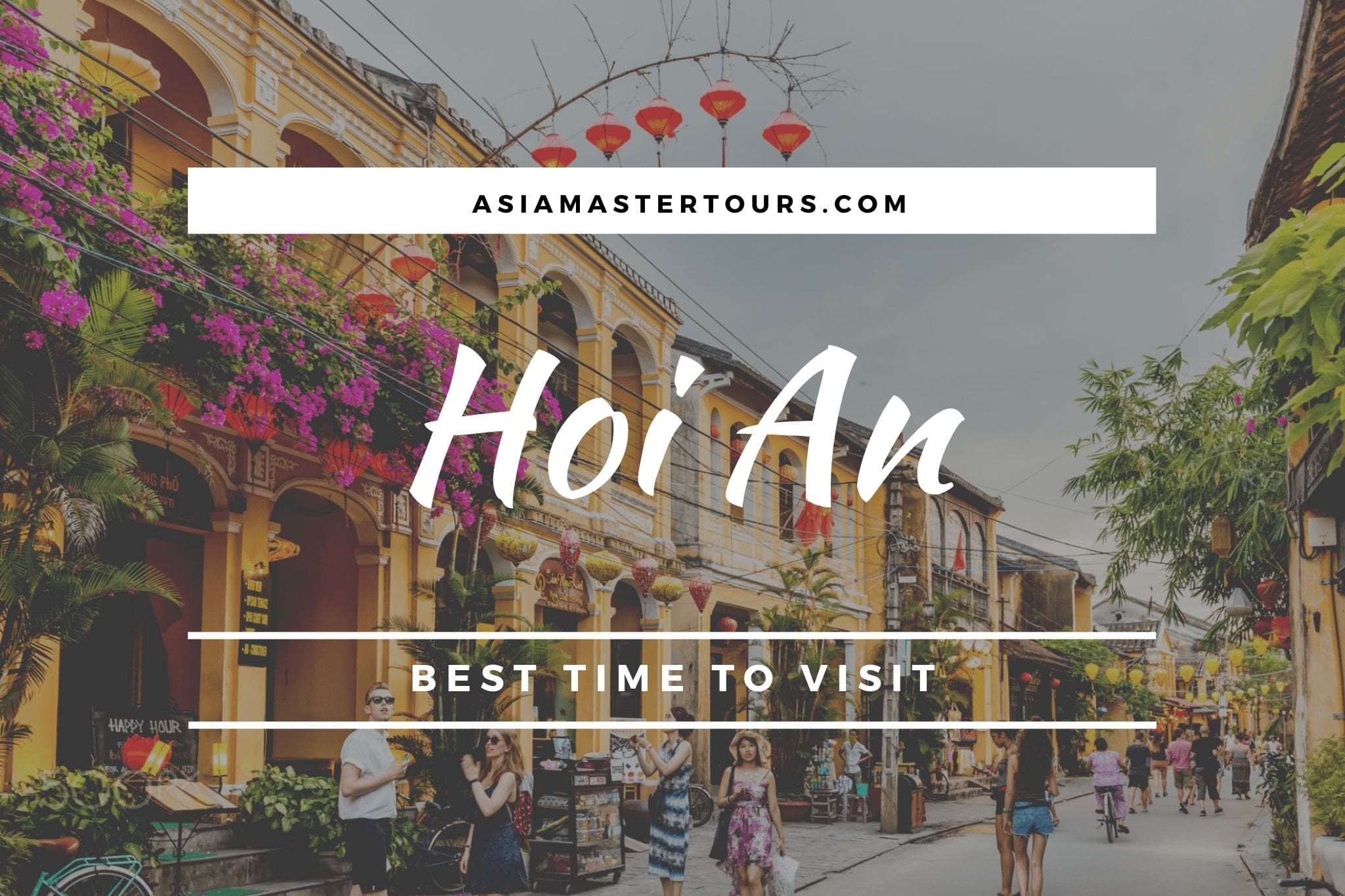 Hoi An weather – Best time to visit Hoi An, Vietnam
Hoi An is hailed as one of the most beautiful small cities in the world with its classic ancient beauty and romance. In addition to the peaceful and slow pace of life, which make Hoi An different from the hustle and bustle of modern urban areas, Hoi An also possesses many interesting things that make a strong impression in the hearts of tourists. Hoi An is so beautiful in every moment and in every season that visitors can set foot and experience in the ancient city at any time. However, the following Hoi An seasonal travel experience guide (Hoi An weather) will be extremely helpful for visitors to have interesting experiences in each moment with this beloved land.
Weather and climate in Hoi An
Hoi An is a city in Quang Nam, which is a central province of Vietnam with all the typical characteristics of a tropical climate with four seasons: spring, summer, autumn and winter. However, due to the topographical characteristics and geographical location in the climate transition zone between the North and the South, Hoi An has quite interesting changes in climate with the dominance of the southern heat. Therefore, although it is a central city, there are two distinct seasons in the rainy and dry seasons in Hoi An. This is a seasonal Hoi An travel experience that few tourists know about.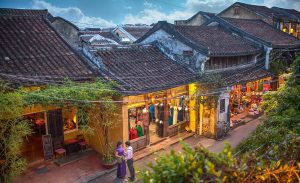 In general, the weather and climate in Hoi An is quite peaceful and pleasant with the average temperature is not too hot. At the peak of summer, the temperature at 28-33 °C is not too high, while winter temperatures are also quite ideal with a temperature of about 18-23 °C.
Experience Hoi An tourism seasonally
For trips, weather and climate are extremely important factors that determine the success of a trip. Therefore, the Hoi An travel experience that visitors need to pay attention to is the weather experience. With both dry and rainy seasons, tourists can easily choose the time to visit this ancient land. For each season, each unique climate feature corresponds to each characteristic beauty of Hoi An, which is expected to make visitors happy with their own unique seasonal experiences.
Dry season
Starting from January to July is the dry season in this beautiful ancient city. According to the Hoi An travel experience of tourism people, this is the ideal time to visit Hoi An. The temperature in this period, which is from about 33 ° C in the peak sunshine period, and below 18 ° C in the cold period, is extremely convenient for tourists. Amongst those months, February and April are considered the best time with pleasant weather, cold weather and little rain.
The winter with temperatures not too low from January to April will make tourists feel more interesting about the winter feeling in the land of Hoi An. In particular, this is also the time coinciding with the time of the city's traditional New Year, visitors will discover more new and interesting experiences about the cultural space in Hoi An. Therefore, if you are looking for experience in Hoi An tourism on Tet holiday, this is definitely the greatest time and most convenient for your trip to this land.
Rainy season
Rainy season starts from August and lasts until December of the year. Many people think that the rainy season is a "inconvenient" season to travel, but perhaps it is an exception for Hoi An. Like the poetic Da Lat in the rainy season, the old town in the rainy season is also impressive with a strange and romantic beauty. Walking with an umbrella in the chilly rain, or sitting in some of classic coffee shops in the city with a hot cup of tea, listening to the mellow melody of a light music and watching the rain covering the old town and the street life on rainy days, it will surely be the most wonderful experience that visitors can hardly find in any other city.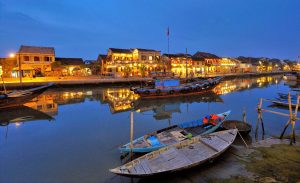 After the rain, the city was bathed with a strange clarity and tranquility. The raindrops were still deposited on the branches of leaves and on the dripping roofs, which makes the heart feel strangely light and calm. As for the rainy night of Ho Chi Minh City, you can experience beautiful lights on the river, which are looming brightly in the thin rain. A romantic and beautiful scene that visitors can only touch and feel at the ancient town of Hoi only. Therefore, the rainy season can be considered to be an ideal time in Hoi An's seasonal tourism experience for tourists.
Hoi An – a beautiful, romantic and gentle city. When coming to Hoi An and experiencing it, visitors will never forget the feeling of lightness and purity in the feeling given by this ancient land. Not only can you admire the beautiful landscapes, you can also enjoy the typical cuisine here in Hoi An. In addition, you can be immersed in the slow and peaceful life here, to forget all the fatigue, hustle and bustle of daily city life.
So what do you expect more for a great trip? Please contact us – Asia Master Tours for guidance, advice and get the most preferential price when you, your family and friends are going to enjoy Hoi An city.
You can also explore more information about Hue such as Hue Vietnam resorts, Hue Vietnam beaches and Hue Vietnam weather or see our best Sapa tours such as Sapa Motorbike Tours, Sapa Package Tours and Sapa Trekking Tours.
Contact Us
Address: 272 Khuong Dinh Street, Thanh Xuan District, Hanoi, Vietnam
Phone: (+84)24 6293 4678
Email: info@asiamastertours.com
Hotline: (+84)962 313 698
Website: http://www.asiamastertours.com