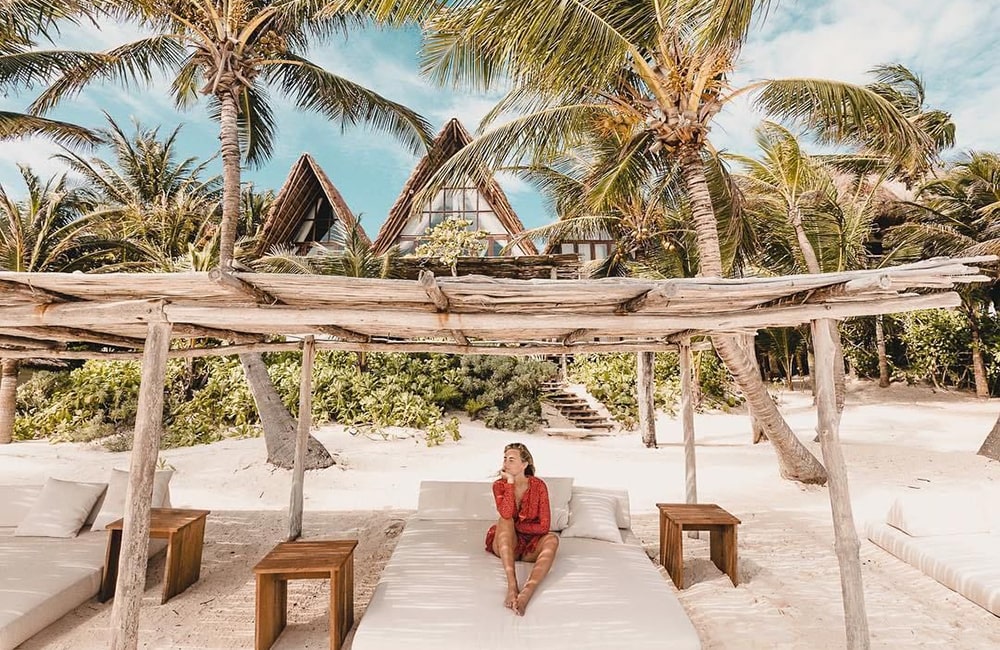 3 must-do things in Nha Trang that you will regret if don't try
Asia is always one of the best destinations for western tourists. Under the eye of people from the west, Asia has a mysterious beauty with the diversity of culture and different lifestyle. Normally, when visitors decide to travel to Asia, they will visit Cambodia, Thailand and Vietnam. It's because traveling between these countries is easy and convenient. And, Vietnam also brings to travelers lots of feeling. To understand Vietnam, tourists always visit various common destinations such as Sapa in the north, Hoi An in the central and Nha Trang for the south. However, today, we don't talk about Vietnam tourism in general. We talk about one specific destination which is really famous among tourists. And, it's Nha Trang.
Nha Trang is the place brings you various experiences. In Sapa, you can enjoy the combination of 4 seasons in one day and the diversity of culture. In Hoi An, you are charmed by the unique beauty of the old quarter. And in Nha Trang, you might be induced by beautiful beaches with unlimited coastal line. People are friendly and the city is lovely. There are lots of things to see in Nha Trang that you can't forget. However, for those who have first time in Vietnam or are not familiar with Nha Trang, they might find it difficult to discover the city. So, if you are one of them, don't skip our article. We gonna show you things to do in Nha Trang right away.
1. Top things to see in Nha Trang – Vinpearl Land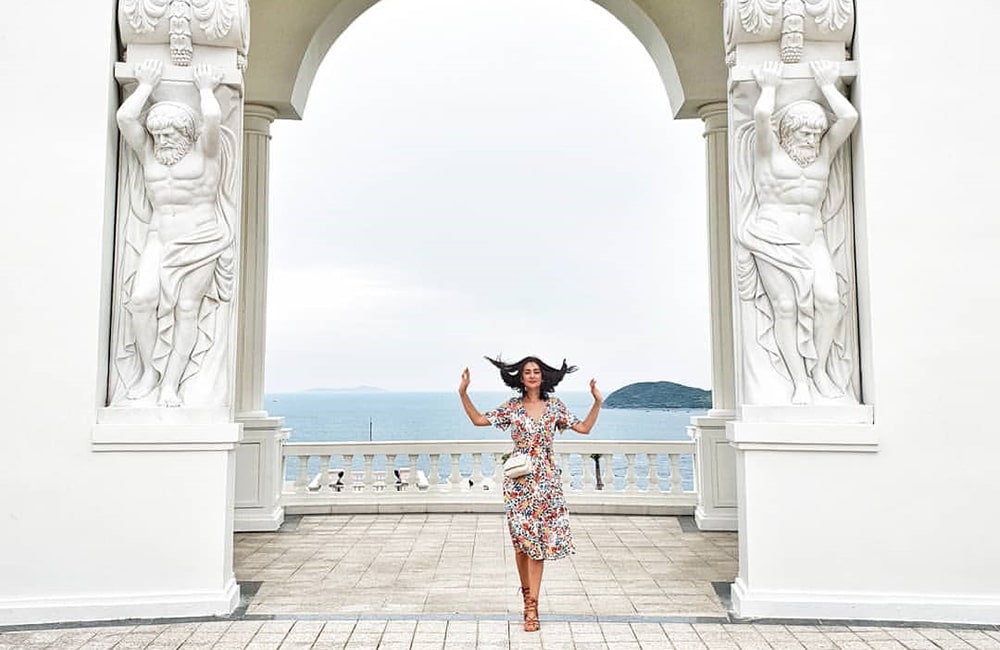 Located on Hon Tre Island with clear blue beaches all year round, Vinpearl Land is known as "tropical paradise". In addition to the luxury hotels, beautiful gardens, ideal freshwater pool, this place also attracts visitors with thrilling game area, aquarium and majestic 4D cinemas.
To visit Vinpearl Land, you need to spend a whole day on the island, from morning until late at night. Before you go, you should consult the Vinpearl Land diagram first and make a detailed plan so that you can enjoy a full day on the island without missing out on the most interesting things. Special hourly shows you should watch for:
– Water music: Performance time: 19.00 and 20.00, each performance lasts 25 minutes
– Dolphins: Friday and Saturday have frames: 11:00, 13:30, 17:00. Sunday to Thursday have frames: 13:30 and 17:00. Each performance is 40 minutes.
Notes when going to Vinpearl Land:
– Should wear swimwear, towels, clothes instead of the water park area that forbid people wearing jeans, khaki pants, etc.
– Should have hats, caps, towels to protect against sun.
– Bringing and drinking water, food to the island is forbidden
– Wear cool clothes and go on shoes to play games, travel around comfortably.
You should visit Vinpearl Land because lots of tourists consider this place as one of the best things to do in Nha Trang. However, if you don't feel like, let's take a look at the next site.
2. Ponagar Tower and mud bath service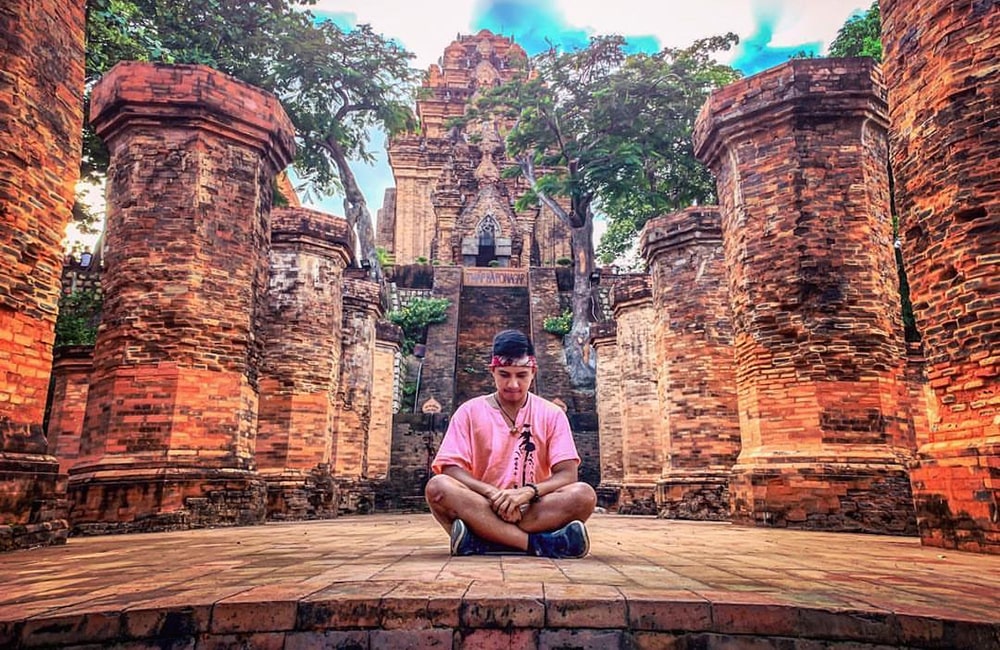 Thap Ba (Ponagar Tower) is considered to be the symbol of Nha Trang, the largest-scale Cham Pa architectural complex in the Central region.That's why this site is one of the best things to see in Nha Trang. Located in the north of the city, this tourist destination of Nha Trang is about 2km away from the center. he Ba tower is a complex of monuments consisting of four towers, two shrines, the largest tower of Ponagar goddess (Cham means Mother of the Land).
Thap Ba is open to visitors from 6 am to 5:30 pm. After visiting Ponagar Tower, you can combine to take a mud bath at Thap Ba hot spring resort nearby. Ticket price is about VND 180,000 / person. This is considered a specialty of Nha Trang so don't miss this experience. Going to bathe in mud, you should remember to wear swimwear because you only need to wear swimsuits, you can buy new ones there and you may not like it. And, I case you don't know, this type of bath can make your skin healthier and glowing. So, there are no reasons for you not to try this one of things to do Nha Trang.
Thap Ba is located on the road of April 2, from the central area, you follow the road along the coast, then cross Tran Phu bridge, turn left and follow the North embankment to see Thap Ba. If you follow Tran Quy Cap Street, you will cross the Xom Bong Bridge. From Xom Bong bridge, you have seen the outstanding tower of Thap Ba relic on the left hand side. From Thap Ba you go a bit further to the Thap Ba mud bathing resort. You can travel by motorbike or rent a taxi or tram.
3. Real paradise – Ninh Van bay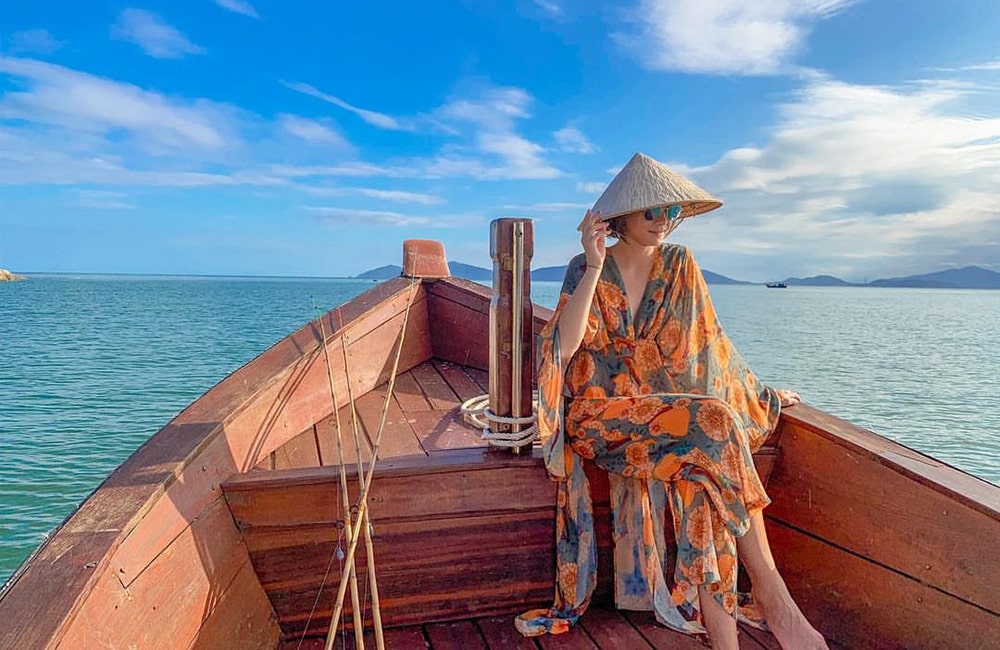 If you want to enjoy a paradise on earth, you should visit Ninh Van bay – one of top things to do in Nha Trang. Ninh Van Bay in Ninh Hoa district (Khanh Hoa province) is a tourist area that still retains unspoiled natural features, ideal for honeymooners. There are few types of services here. Most of them are new types of resorts that are allowed to exploit tourism here.
Ninh Van Bay is located 60 km from Nha Trang. However, there's no road to come here but can only be reached by sea. It's on Hon Meo peninsula and looks like an oasis surrounded by clear blue sea, white sandy beaches and coconut trees swaying in the wind. Then, if you visit Ninh Van bay, you will have a chance to admire lots of interesting things to see in Nha Trang along the way to there and you also can have time to stay away from the busy life.
Coming here, you can enjoy playing, bathing, fishing, watching the sunset, snorkeling and watching coral,etc. Especially for young people who like strong feelings, they can join interesting sea games like sea surfing, sea balloons, fly board, etc.
If you are going to stay in Ninh Van for a few days, you can book a resort room and the resort will arrange a high speed shuttle from Nha Trang. If you go by yourself, you can go to Cau Da tourist wharf, buy a high-speed train ticket to Ninh Van, only about 20 'on the train, you can already arrive.
Here are some things to do in Nha Trang Vietnam that you don't want to miss out. You can't finish this list in one or two days. So, if you want to complete your "mission", you should plan to stay in Nha Trang for 4 or 5 days. We hope you will have interesting and unforgettable trip there