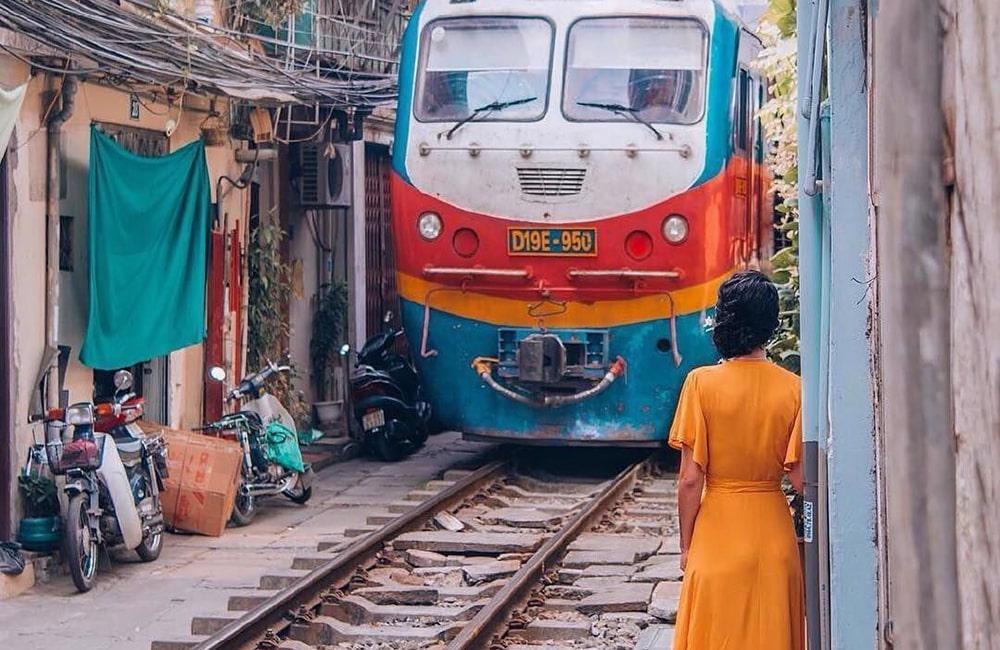 How to travel to Nha Trang from Ho Chi Minh city by train
With the development of various means of transportation, we can travel far more easily than before. Each mean of transport has its own advantage and disadvantages. For long distance, people tend to choose plane. It's because flying helps you to save time and offers you with services. However, some people prefer traveling around by motorbike. It's because they want to have freedom and they also want to experience along the way. Another mean that attracts lots of tourists is train. Lots of people like traveling by train because it's the best way to mingle to the local. Moreover, traveling by train gives you a chance to admire the beautiful sightseeing along the way. Or, people want to travel by train because they have car sick.
For various conveniences, train from Ho Chi Minh to Nha Trang is also one of the most popular ways for those who want to visit Nha Trang. Of course, if you go to Nha Trang by bus or by plane, it's quicker. However, as being mentioned above, not all of us can put up with the way a carriage move. So, don't hesitate to choose train if you have problems with other vehicles. Getting train tickets and catching the right train are not too difficult for the local. However, western tourists might have some difficulties with that. Don't worry! Follow our article, we will show you how to get a train tickets., what kind of train you is suitable for you.
1. How to get tickets for Ho Chi Minh Nha Trang train?
The easiest way for you to get a ticket is going directly to the train station. Ask the receptionists and they will show you how to buy tickets. Don't worry because they all can speak English. They only need some basic information from you. They might want to know when you want to leave, what kind of carriage you want to buy, what station you want to get. After that, you give them money and the tickets are yours. Now, you only need to remember the name of the train, time of departure and the number of your seat.
Another way that you can get a ticket is buying online. You need to access the website dsvn.vn. This site supports you with English. You can choose the departure, the arrival, time. Choose the carriage any the position that you want to take. You can pay online with master card. The e-ticket is sent in your email. They say you need to print your ticket at the station. But, according to my experiences, all you need is downloading and keeping the e-ticket. And, when station staff ask you, show them the e-ticket. See! There is nothing difficult to get a train ticket.
2. Why traveling by train?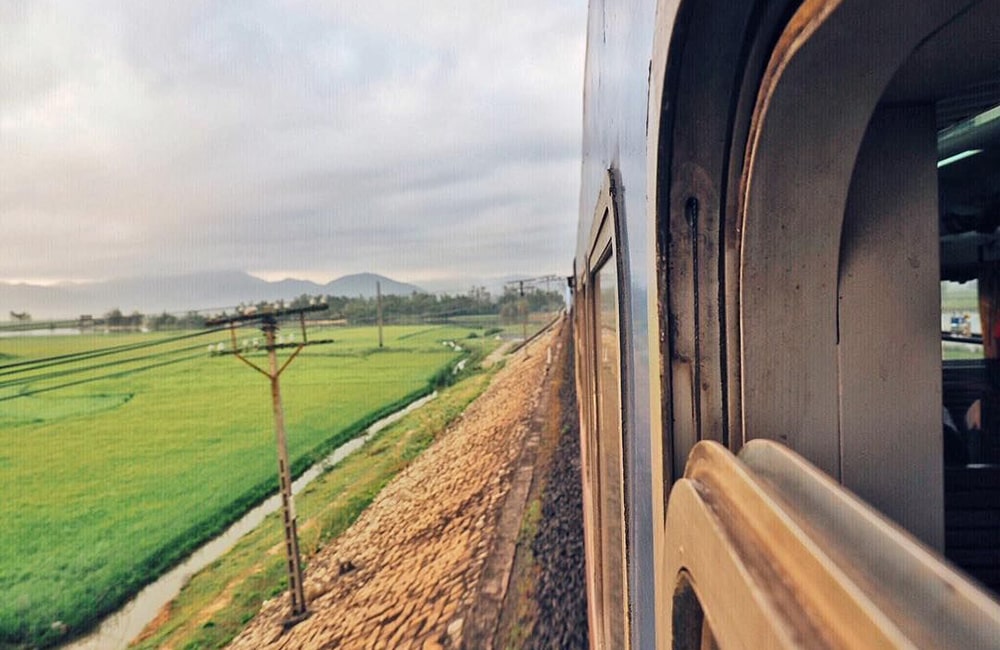 There are lots of reasons for travelers take Ho Chi Minh – Nha Trang train. Some of them don't have any special reasons except they like it. Others have problems with carriagees from Sai Gon to Nha Trang such as car-sick, afraid of narrow space, etc. But, for some traveling by train gives you unique things that they can't experience if they use other transports.
– Flexible time: there are more than 5 trains from Ho Chi Minh to Nha Trang every day. Each of them has different departure times, which is very convenient for us.
– Being on time: all trains come and leave on time so you don't have to worry about delay or something that can make you change your plan.
– Various options: Ho Chi Minh Nha Trang trains offer you various options of carriagees. You can choose the hard seat so that you can get to know the local. However, we don't recommend it because it's quite uncomfortable. You can choose the carriagees with AC and beds so you can have space to take a rest.
– Various prices: of course, each kind of carriage corresponds with a specific price. If you want to enjoy excellent services and have more private space, you should pay for private carriage with bed. And, with this service, you must pay more or less 1.400.000VND. However, if you only need a comfortable seat with AC, the price will be lower.
– Sightseeing: if you travel by plane, all you can see during the time you are floating in the air is clouds and clouds. However, with train, you can enjoy lots of interesting and beautiful sightseeing. And, of course, you only can admire them with day train.
3. 5 star train service that you should try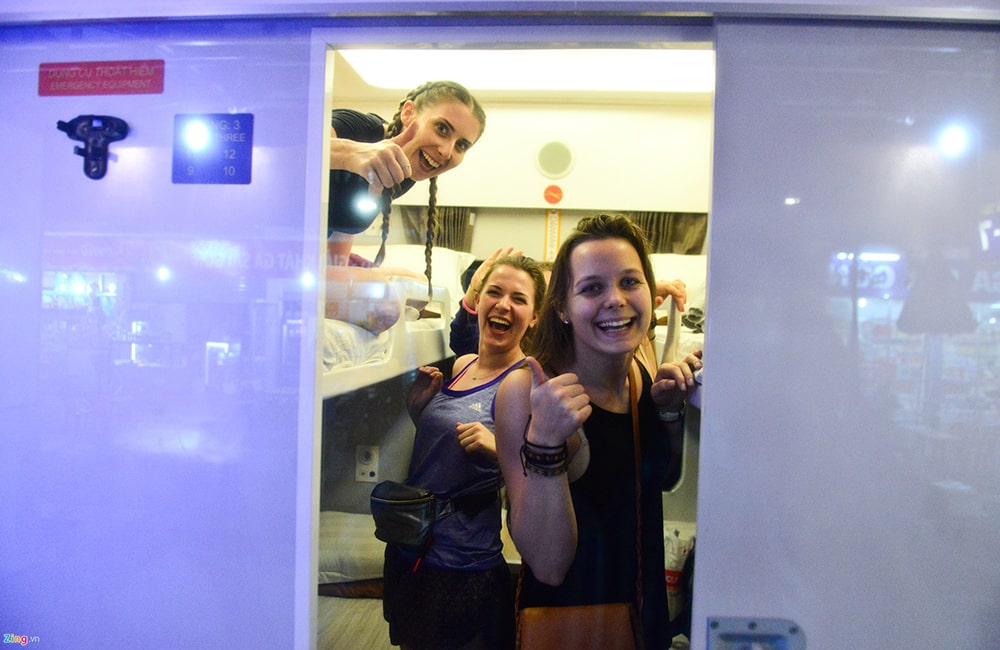 This service of Ho Chi Minh – Nha Trang train has been released recently. This train will offer you 5-star services from accommodation, food, etc. Now, let's see what they have.
The new train is designed with a modern and luxurious design, especially into a high-strength steel railcar. Interior carriages designed with composite materials, covered from floor, wall, ceiling, to the door of the room, separate bed car bed made of white composite with elegant design. In particular, the train ticket price is announced at VND 265,000 – VND 423,000 / ticket / turn (except for Holidays and Summer in the year). This price is quite cheap for train from Ho Chi Minh to Nha Tarng, so there are no reasons for you not to try.
The seat has many passenger facilities such as spacious luggage compartments, adjustable bed rests, wide front leg room and footrests to help passengers relax comfortably. This train runs at night too, so it is a reasonable choice for you to nourish the exciting trip to Nha Trang, right?
Window glass is covered with high quality sun protection material, which helps passengers to enjoy the beautiful scenery on both sides of the ship without fear of being sunlit. Vessels are also installed with Japanese damping valves and springs, minimizing vibration, shaking and shock when the train moves and minimizes noise. With these design of 5-star quality, you should try this Ho Chi Minh Nha Trang train right now.
Here are things that you should know about how to travel from Ho Chi Minh city to Nha Trang. With our guide above, we believe that you guys will have a perfect vacation with a train trip.