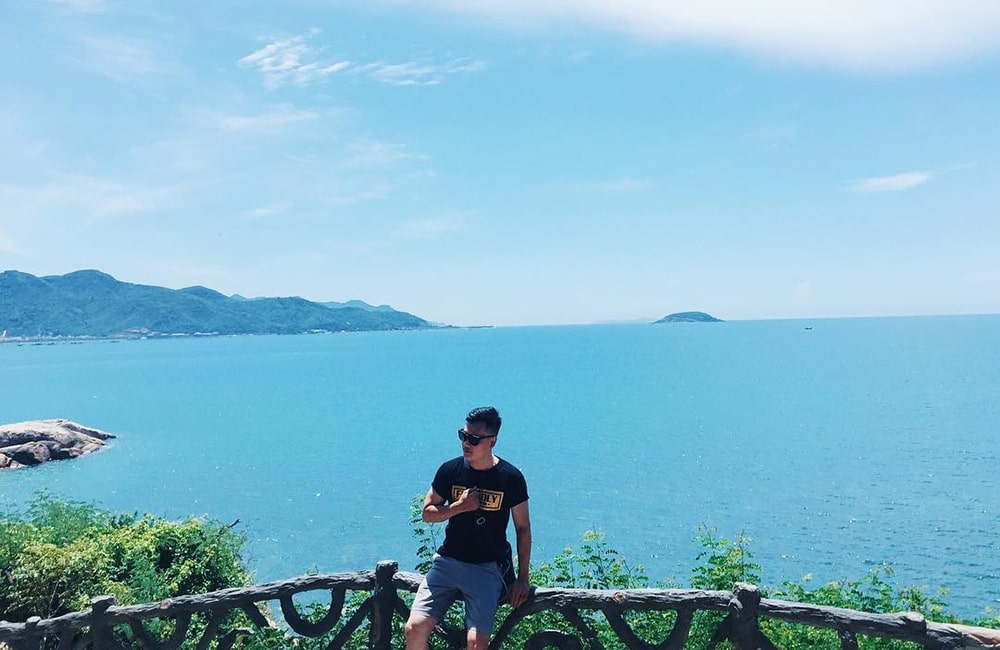 Want to enjoy a beautiful Nha Trang vacation? Don't forget our tips below
Before travelling to any destination, we all consider various factors that can affect our vacation such as price, weather, etc. It makes sure that you will have a perfect trip that you feel it´s worth pending money and time. While you can prepare your clothes or ask various friends to come with you, you can´t predict the exact weather of any place in the world. Maybe you can follow the weather forecast, but who knows what can happen in the future. The forecast is just temporary. So, you can't ensure that your vacation will be perfect.
However, there is a place that you can enjoy the same kind of weather all year round. Of course, there will be some unexpected climatic phenomenon, but they are rare. And, you can enjoy your trip all the time. Moreover, you also can predict the almost exact cycle of tourism of this place so you can choose the best time for your holiday. This destination is Nha Trang, Vietnam. It's not too difficult for travelers can figure out the best time to visit Nha Trang. But, if you don't have any experience about this place, don't skip our article. It's because we are going to reveal some interesting information for you to choose the best time to visit Nha Trang.
Being a province in the central coastal region, Nha Trang is influenced by tropical climate, so it is mild all year round, warm and less rainy. The average annual heat background in Nha Trang is 26-27 degrees C.
Nha Trang has almost no winter, if it appears, it will only take place in a short time and the heat background is not too low as other regions. In winter in Nha Trang is the rainy season, starting from September to December of the calendar. For the dry season lasts from January to early September. October, November and December often have rains, there are years with storms that usually focus on October and November.
If you travel to Nha Trang from Saigon or Hanoi, you can choose the days of Nha Trang with beautiful sunshine, cool weather to delight in playing, exploring and bathing. Now, let's discover the best time to visit Nha Trang below.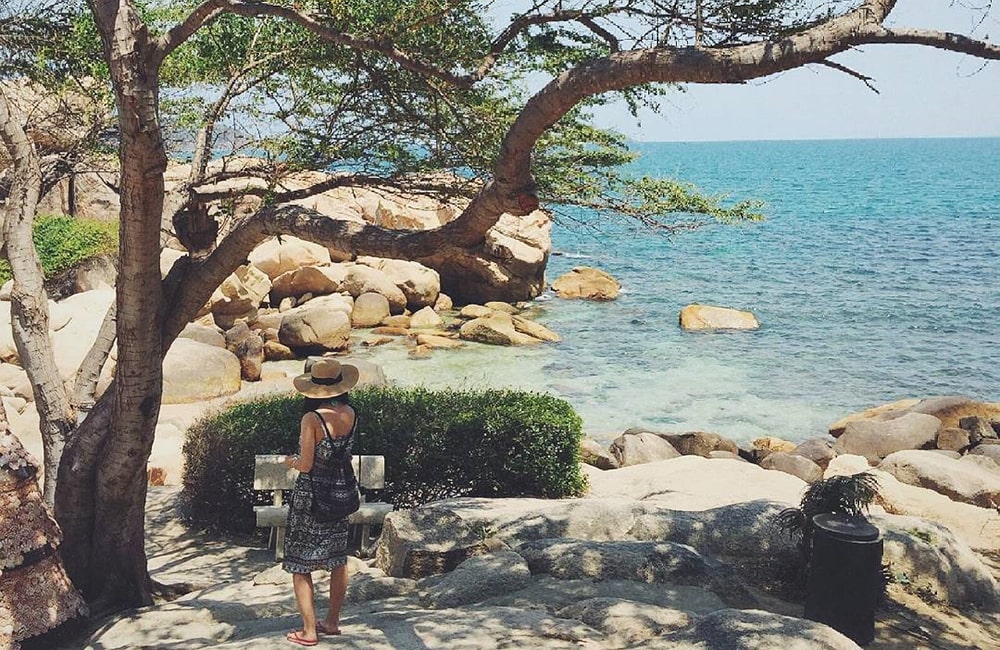 1. The right time for you to travel to Nha Trang
According to the experience of many tourists and from the advice of those who live in Nha Trang, the most beautiful time of Nha Trang is the period from July to September every year. This is the time when Nha Trang is sunny and has no storms like in the North or sudden rains like in Saigon (at the same time in the rainy season). If you are traveling for the first time in Nha Trang, you should go in August. This is also the best time to visit Nha Trang when tours start bringing tourists to Nha Trang more than the rest of the year. A series of ideal places for you to explore in Nha Trang such as: Vinpearl Land Nha Trang, 4 island tour, dining in the West Quarter … You also should go to Binh Ba Island, visit Ta Goc Waterfall. , go to Doc Let, Cam Ranh, Dai Lanh beach, Van Phong bay, Bai Dai tourist area …
If you are unable to arrive in Nha Trang on July, August or Sepptember, you should choose the period from January to September. From January to August, this is the dry season of Nha Trang and Khanh Hoa sea cities. You will feel more comfortable because of the dry and cool, more airy. You can completely swim and welcome the central wind and sunshine. Traveling is very convenient. From September to December if you go to the street, you need to bring umbrellas, raincoats and also cold days in December every year. So, if you can't choose the best time to visit Nha Trang, you should select the best choice that you have.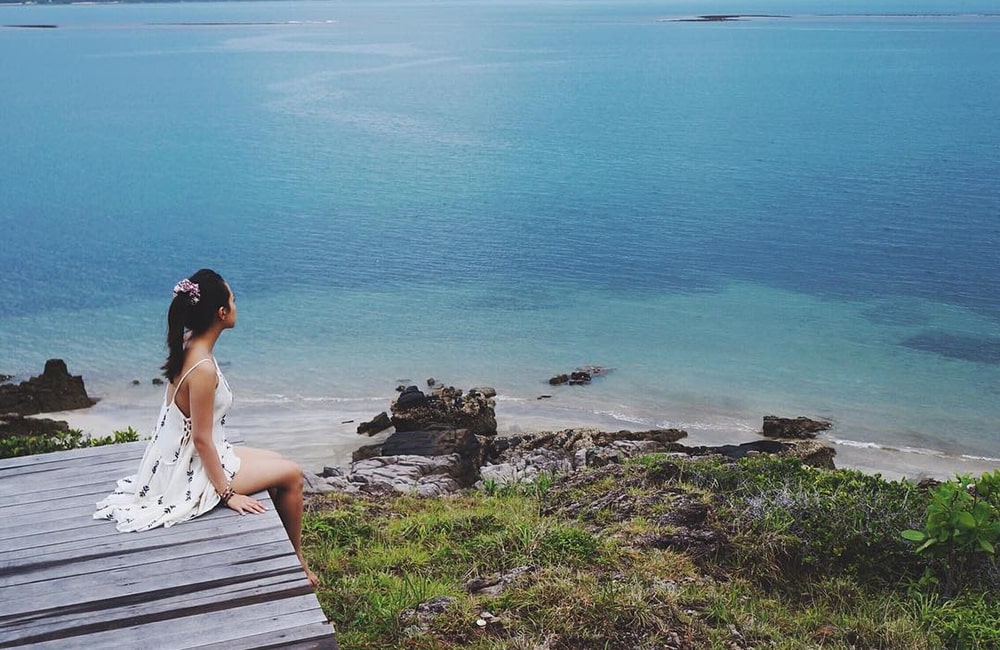 2. When should you avoid traveling to Nha Trang?
Nha Trang city is influenced by the climate of the Central coastal area, so it has a mild, cool and warm climate at most times of the year. It is divided into two rainy seasons – markedly dry. In the dry season (January to September), Nha Trang weather is very beautiful and warm. The rainy season in Nha Trang is quite short (lasting from October to December).
However, traveling to Nha Trang on rainy days is also an interesting experience. Guests will have to quiet themselves before the peaceful and serene beauty of the coastal city. Under the rain, Nha Trang sea is dyed a gray color but soon beautiful to "enchanted" under the gleaming rainbow light. When the rain passes, everyone must be "dumbfounded" by the spectacular beauty of Nha Trang beach.
Coming to Nha Trang in the rainy season, visitors can sit in a quiet cafe, while sipping a cup of hot tea while watching the rain on the beach. The romantic and serene scenery of Nha Trang sea makes travelers seem to drift into an unknown domain. So, maybe rainy season is also the best time to visit Nha Trang for those who want to feel peace and relax.
According to various tourists, in August, Nha Trang beach is the most beautiful. The weather is cool and has warm sunshine. Therefore, this is considered the peak tourist season in Nha Trang city. The number of tourists from all over the city has come to Nha Trang city, which leads to crowds in beaches and attractions.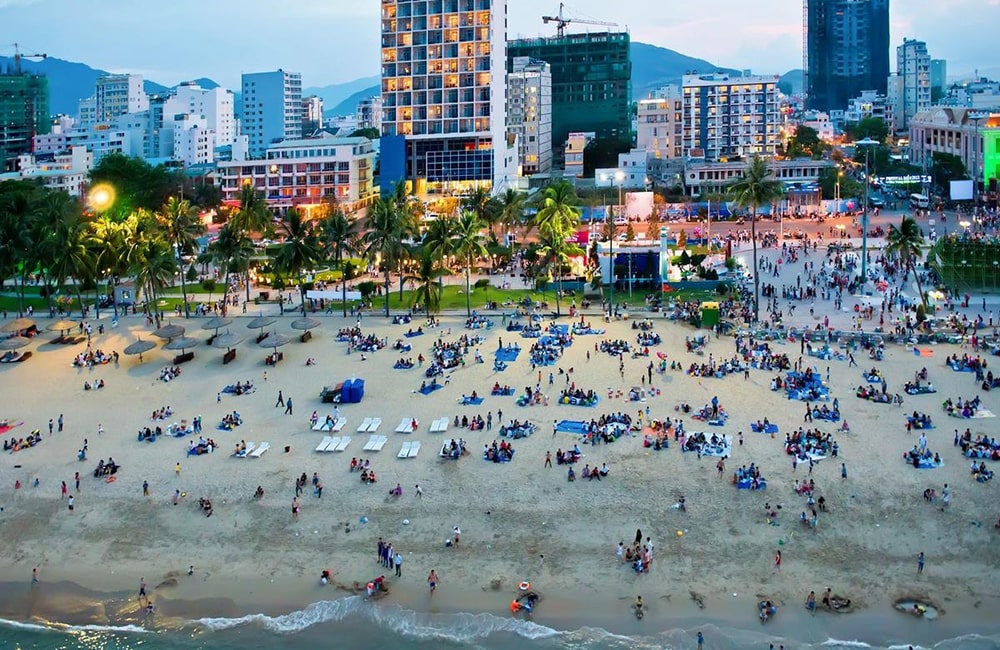 Because it is the peak season, the cost of accommodation and transportation also increases. Therefore, if you do not like the noisy atmosphere, crowded scenes at tourist sites, August is also not the best time to visit Nha Trang. Besides, if you want to have a relaxing vacation, the summer and Tet holidays are also the periods that tourists should avoid to Nha Trang.
However, not coming to Nha Trang at this time means visitors have missed the opportunity to discover the beautiful beauty of the "white sandy lobe" in Nha Trang. If you are still wondering if you should travel to Nha Trang in any season, you can consult with friends or relatives who have experienced traveling to Nha Trang many times. Or you can contact us for more information about the best time to visit Nha Trang.