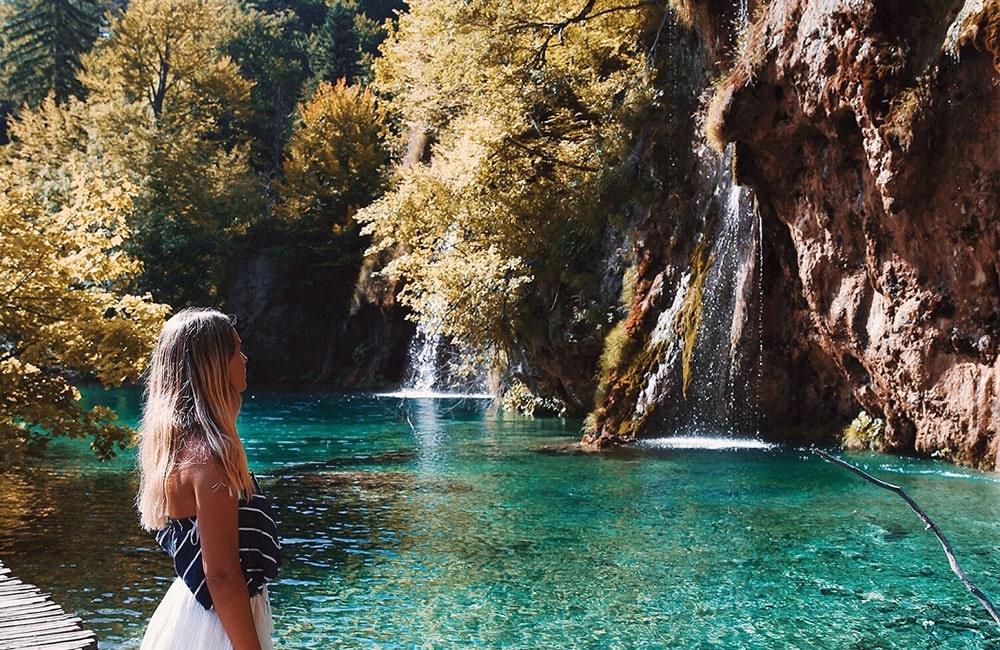 First time in Da Nang? Check out these destinations!
Traveling is one of the most common activities that we enjoy. We enjoy this activity because it helps us to refresh ourselves, get more experiences, etc. That's why everyone loves traveling. And, I can say that traveling doesn't mean you go to another country with famous sites such as Egypt, Greece, etc. You also can visit the next city in your country and it's also called traveling. However, the farther you go, the more experiences you can get, right? Then, you should visit an Asian country – Vietnam. This S-shaped country has lots of things can attract you. In the north, you can go to Sapa where you can admire the most beautiful rice terrace. Or, you can travel to the south to Ho Chi Minh city where you can enjoy a metropolis in Vietnam. And, of course, you can't miss the central where you must visit Da Nang – the most worth-living city in Vietnam.
Of course, Da Nang is a tourist city. There are lots of hotels for you to stay. There also are lots of destinations that can entertain you. However, for those who haven't been to Da Nang, it's quite difficult to know where to go. Then, you should read our article which suggests you places to visit in Da Nang. And, if you haven't had a plan for Da Nang yet, you might set up one right after finishing this article. Ok! Let's get started now!
1. Hoi An ancient town
This destination is not actually located in Da Nang city; however, it only takes you 30 minutes to get there. And, Hoi An is one of the best places to visit in Da Nang. You don't want to miss this place. You will be able to visit many old houses that have been preserved for hundreds of years when you come to Hoi An. And, if you love food, this place won't disappoint you with rich culinary such as high-class dishes, Quang noodles, pancakes, etc. To enjoy these dishes, you only need to walk around the old quarter. Once, you find a place which offers these dishes, don't hesitate to stop and order some. Or, you can go directly to the market – one of the Da Nang places to visit.
We recommend you to stay here in 2 days. You should spend one night here to experience the beauty of Hoi An at night. There are lots of interesting bars in Hoi An. They are different from normal bars where you can smoke and be drunk. Hoi An bars don't allow you to smoke and you can enjoy some special cocktails which can't make you tipsy.
Not as dignified as the Hue ancient capital or bustling as in Da Nang city. Hoi An has ancient, rustic, pure features, making everyone want to visit this one of the best places to visit in Da Nang.
2. Lang Co beach
It is the destination not to be missed when participating in the journey to visit Da Nang. About 30km from the city center, Lang Co is located in the middle of a branch of the Truong Son range. Lang Co beach appears in green, lying gently and dreamily with white sand dunes, blending with the green of the mountains. This beach is always in the top of places to visit in Da Nang. So, if you visit this place during the high season of tourism, you might experience lots of crowds and uncomfortable things. However, if you can visit during the low season, it's such an unforgettable experience here.
Come to Lang Co to enjoy the fresh air, you can stay away from the noise of the city. And, you can experience various interesting activities such as fishing, diving, climbing, jungle, or visiting some beautiful scenes like Chan May, Lang Co fishing village near the beach is not as refreshing as it is. It's worth to see Lang Co – one of the most beautiful places to see in Da Nang.
3. Marble mountain – Ngu Hanh Son
In this best places to visit in Da Nang, you can admire the beauty of 5 tops: Kim Son, Moc Son, Thuy Son, Hoa Son, and Tho Son. Located about 8 km from the center of Da Nang city to the south, Ngu Hanh Son with fanciful space is the combination between the caves and temples blunt the sound of temple bells, waves … This is the destination that you can't miss when coming to Da Nang.
This site only takes you one morning to visit. And, to climb the mountains, you don't need to be as strong as Hercules. You just need to bring some water and wear a nice pair of shoes. Form the top of these mountains, you can have a panoramic view of Da Nang. And, at that moment, you will feel that all your effort is worthy for this one of the best places to visit in Da Nang.
4. Ba Na Hills
This is one of the destinations that any tourist visiting Da Nang shouldn't miss. Here, you will see clearly 4 seasons in 1 day: Spring-summer-autumn-winter. In addition, with the attractive French style architecture, Ba Na will surely be an attractive tourist destination in Da Nang that you should not ignore.
There might be not many things here which can attract you. However, if you are the person who always likes taking photos and posting them on social networks. You really should visit Ba Na Hills. As mentioned above, there are lots of interesting and beautiful backgrounds here for you to choose from. You can stand outside an Italian-style restaurant and take thousands of photos. Then, your friends all think that you are in Italy. It's such a funny thing to do.
There are still lots of best places to visit in Da Nang that you shouldn't miss out. However, instead of following a fixed itinerary, you might want to discover yourself. And, of course, you also can ask the local for Da Nang places of interest.