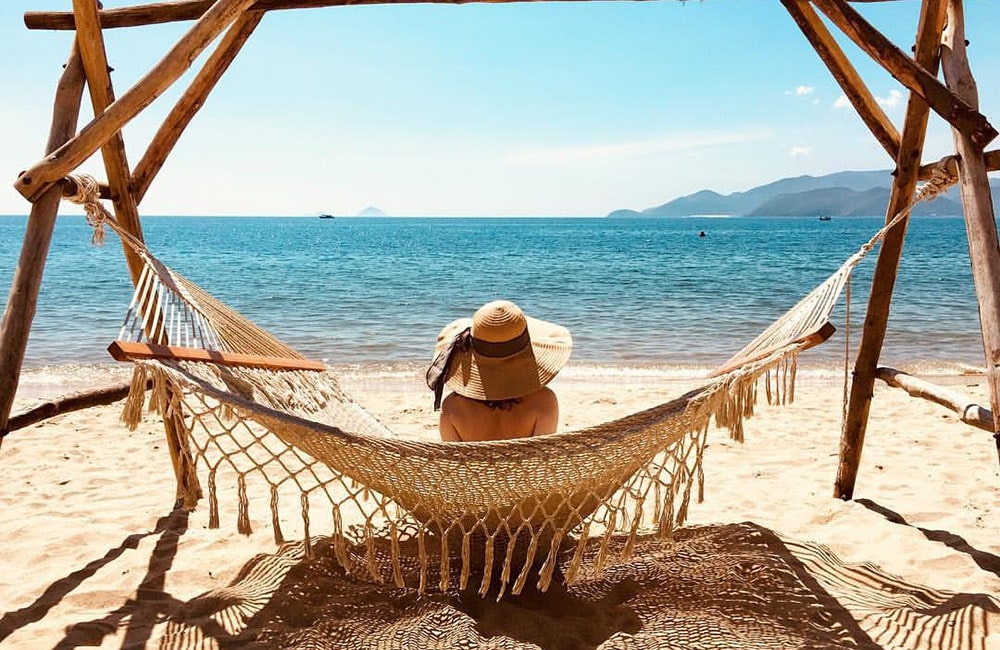 Don't need to visit Nha Trang. Come to Da Nang and enjoy these beaches
When it comes to beach travel, we all think about Nha Trang where there are lots of sandy beaches with sunshine and coconuts. That's why this place is called the city on the beach. However, the best beaches in Vietnam can be located anywhere. For instance, Da Nang is also one of the most famous places for a nice beach. Here, you can go to the beach, lying under the sun, listening to the sound of waves, enjoying the fresh air. See! Beaches are also the best destinations to go in Da Nang.
Thanks to its special location, Da Nang owns lots of nice beaches. These beaches can be located in various small islands near the city. Or, it only takes you minutes to get there by Grab from the city center. And, according to some reviews, we would like to introduce you a list of the best beach in Da Nang. Following this list, you can save your time and can't bump into something terrible.
1. Lang Van beach
The Van village is a tourist destination Danang which deserves to be ranked in the most pristine and beautiful place in Vietnam, with white sandy beaches, very clean and clear. Nature has been favored for this place a village landscape (Van Village), mountains, seas and islands which are very charming. That's why lots of tourists consider it as the best sandy beach in Da Nang.
Lang Van beach is nestled at the foot of Hai Van Pass, north of Danang City. This place is referred to as a pristine, rustic village. Perhaps because the village of Lang Van has been quiet, peaceful and less well known than other destinations in Da Nang. From Da Nang city, you can move by motorbike or car to the foot of Hai Van Pass right by the right-hand side, there will be a sign showing the way to the parking lot for bike and car. You must take a 15-20 minute walk to reach 2-3 km to get down there.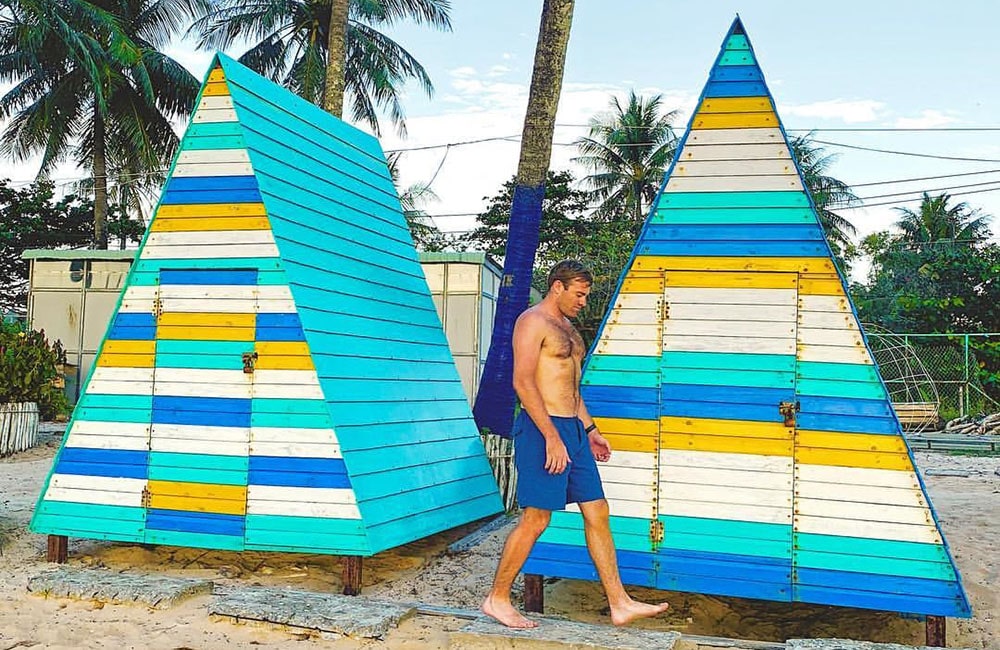 After trekking down to the train line, going to the 800m range, looking at the left-hand side, there will be a road sign down to Van village. This sign is now used by people to use spray paint so that it is a bit dim, so be sure to pay attention. Way down to Van village opposite the sign. Just go straight down and meet the best beach in Da Nang – Lang Van beach.
Lang Van Beach is very suitable for those who like to explore and go out with friends. Admire the sun in the sunset, drop your soul into the space of heaven and earth! The sea breeze here makes visitors feel comfortable and peaceful after the stresses of work fatigue. An exciting camping evening there will be an unforgettable memory.
2. Best beach in Da Nang – My Khe beach
My Khe beach is located in Phuoc My ward, Son Tra district, Da Nang city. It's one of six beaches voted by Forbes magazine as the most charming beach on the planet with smooth, white, beautiful and poetic beaches. Visiting Da Nang, no one would miss a fun and relaxing time on My Khe beach.
My Khe Beach is not far from Da Nang city center, so you can go to My Khe Beach by motorbike, car or taxi. From the city center, passing the Han River and one along the Da Nang Hotel in 2-3 km, you will see the beautiful My Khe beach right before your eyes.
My Khe Beach is nearly 1 km long, which adores your soul with the wind and sun of the sea stretching on the real white sandy beaches that visitors cannot resist with the charming beauty here. If you want to catch up with other visitors, you should visit this best beach in Da Nang. It's because everyone will talk about it if they have been there.
My Khe beach is planned and invested by the city with all kinds of services. In My Khe, you can participate in many sea sports activities such as diving, fishing, windsurfing, paragliding, beach soccer, etc. Especially on summer, Da Nang always organizes long-term cultural exchange activities along My Khe beach axis. In addition, visitors can enjoy the rich and delicious seafood cuisine at a popular price here, which will definitely make visitors feel satisfied.
Around My Khe beach, there are many hotels overlooking the sea, luxury resorts for those who prefer to stay near the sea. A romantic evening at My Khe beach is one of the ideal things you can do at this best beach in Da Nang. Or, you can wake up early to walk and watch the sunrise. Then, you will understand why lots of people love this place.
3. Non Nuoc beach
Non Nuoc Beach is located in Hoa Hai Ward, Ngu Hanh Son District. This is one of the beaches with many wild features, so visitors can admire the impressive beauty here.
Rolled up on the foot of the majestic Marble Mountains, Non Nuoc Beach is famous for its pristine beauty, clear blue sea with smooth white sand stretching 5lm, sunshine with cool summer and warm winter. Located about 12 km southeast of Danang City, visitors can easily reach here by motorbike, car or taxi. It's so easy to get to this best beach in Da Nang, so don't miss this site.
Visitors can walk barefoot to the white sand, immerse in the majestic natural scenery, or listen to the waves of the sea whispering. You also can lie under the coconuts, sipping some fresh seafood with drinks under the immense sun and sea. Then, you might think that finally, you find paradise on earth.
Not only that, visitors can participate in attractive recreational activities in this best beach in Da Nang such as swimming and snorkeling to see colorful aquatic plants. You also can play paragliding in the sea to watch Non Nuoc beach from above or join in adventures with water motorbikes for those who are passionate about speed. It will surely be very attractive to visitors when coming here.
Those are some best beaches in Da Nang that you should visit if you go on vacation there. Actually, there are still more nice beaches. However, it's not interesting when you know everything, right? Let's discover this city by yourself.