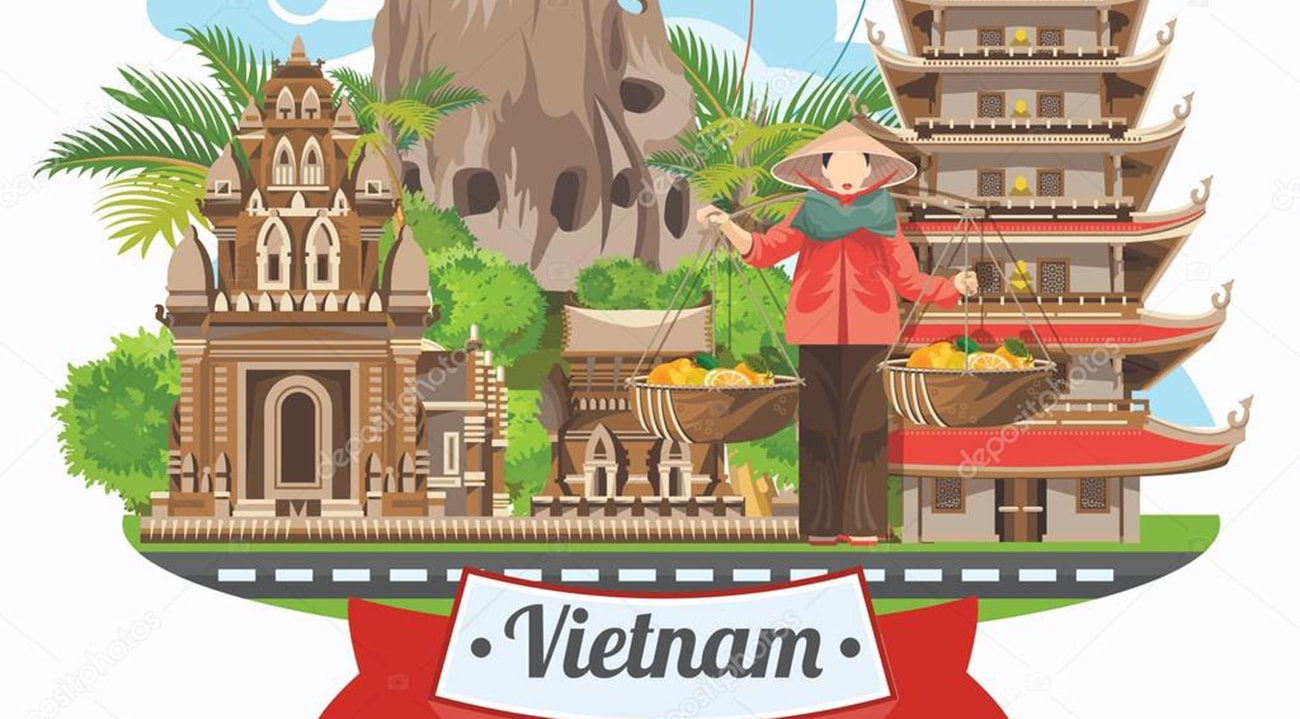 18 do's and don'ts in Vietnam
Vietnam is an Asian country with the unique culture that is totally different from western. If you come from other Asian countries, you don't find it hard to get along with the lifestyle and the culture of Vietnam. However, if you are a western traveler, the whole trip for first time in Vietnam will be strange for you to adapt to Vietnamese culture.
In Asian society in general and Vietnamese particular, there are some customs that you have never seen in your life or some behaviors that make you confused. Check the list below of do's and don'ts in Vietnam to avoid at maximum embarrassing situations.
1. Do's
Keep your bag safe
The first one tip in Do's and don'ts in Vietnam list is about your safety. Although the security in Vietnam is quite good, pickpocket and robbery are still existent. You won't want to hold your wallet and walk around the city. Moreover, always keep you pack in front of you, especially at crowded places like on the bus or at wet markets.
Put your jewelry away
For some women, wearing sparkling jewelry makes them gorgeous. But they also become target of robbers. The tip of Do's and don'ts in Vietnam is don't bring precious things when travelling. Otherwise, you can bring something tiny that doesn't draw attention of other like a tiny ring, or a plain necklace.
Know where you stay at
Keep a card of your hotel or just mark the address on your phone. In case, you don't speak Vietnamese, just show the taxi driver the card and you can be back to your hotel easier. Moreover, for Do's and don'ts in Vietnam tips, knowing the number of your hotel is good though.
Dress appropriately
In general, Vietnamese don't have strict rules for dressing, particularly for travelers. You can wear whatever you want. However, one of the most important thing in Do's and don'ts in Vietnam list is that dress politely if you tend to visit sacred places like temples, pagodas. Your clothes should cover your knees and your elbows too. You also can use a large scarf to cover them.
Know how to negotiate when shopping
Bargain is an essential skill in Do's and don'ts in Vietnam things. Local vendors can take advantage of your confusion about Vietnamese currency to overcharge you. And the local shops are really attractive for most tourists because you can find anything here from named brands to local one. However, most of them are fake, which you don't want to waste your money on. So do some bargains and you can get what you want with cheap prices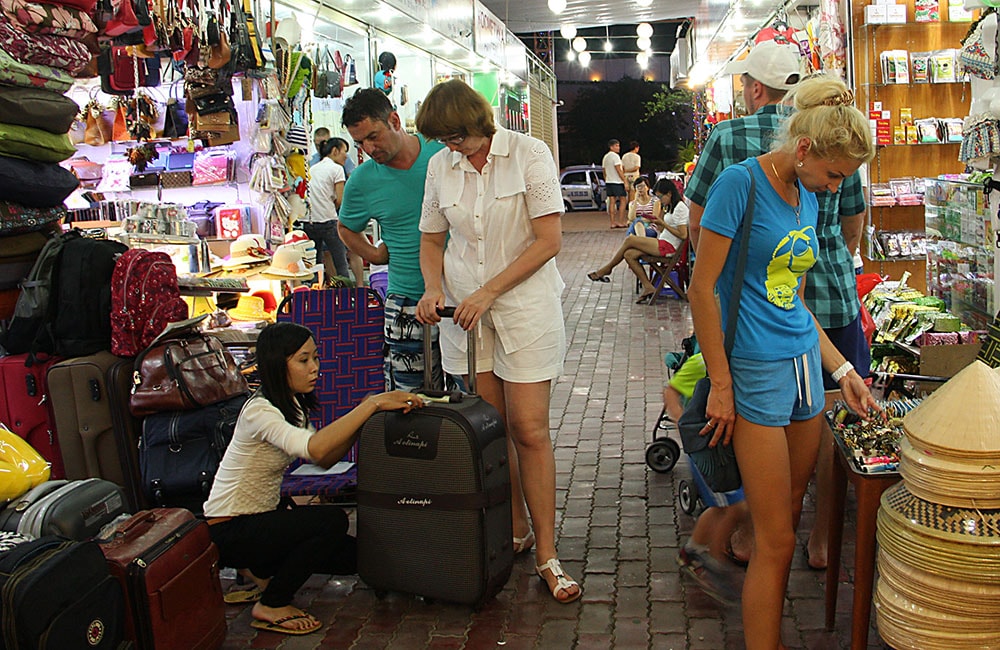 Keep your body hydrated
The summer in Vietnam is unbearable for some with high humidity. And you might want go around the city by foot and you will be soaked by your sweat. The tip of Do's and don'ts in Vietnam is always keep your body hydrated.
Ask before buy any services
In some tourist sites, if someone in some special dress ask you for some photos, don't do that. This is because afterwards, they can charge for photos you've taken. In addition, ask for price of taxi, cyclo,… before taking because they can overcharge you in some ways.
Buy things in supermarket
As I said, you will be charged more than the actual price of product. Therefore, in order to avoid it, Do's and don'ts in Vietnam tip is find a big supermarket where the price is fixed. You won't be taken advantage and you also have wide range of choice. Moreover, the goods in supermarket are guaranteed the origin and quality.
Make friends with local
No one knows Vietnam better than Vietnamese. You should make friend with some locals. They are very friendly and welcoming, but maybe some don't speak English. They can show you where you should go or which restaurant is the best one.
Do try Vietnamese street food
Vietnamese street food has persuaded lots of gastronomers in the world from famous chef to food reviewers. Therefore, there is no reason for you skip it. Plus, each region has its own cuisine, so one of tip in Do's and don'ts in Vietnam list is don't try street food only in Hanoi or Ho Chi Minh City. Go along the country and eat local food in each stop. You can buy a food tour or just ask locals and discover by yourself.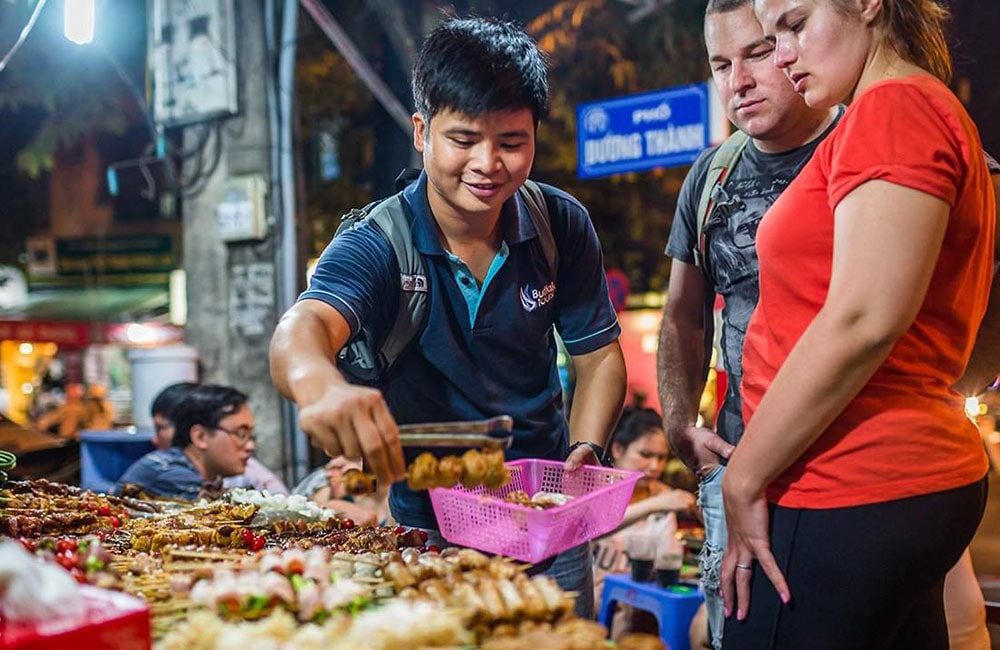 Be careful with money exchange
You should know the exchange rate for this day because it changes almost every day. And you should do the money exchange at banks. However, they only work from Monday to Friday. There some other ways like ATM at some major cities. Most of ATM accepts Mastercard and Visacard with quite high transaction fee.
2. Don'ts in Vietnam
Crossing the road without looking
Crossing the road in Vietnam challenges most travelers. But follow Do's and don'ts in Vietnam tip, you can do it. First of all, you should keep a cool mind, observe both ways of the road and walk slowly. You might feel like drivers are going to crash into you, don't worry, they can avoid you because they don't want to cause accident too. You also make some signals to motorbikes to slow down, but do them with respect.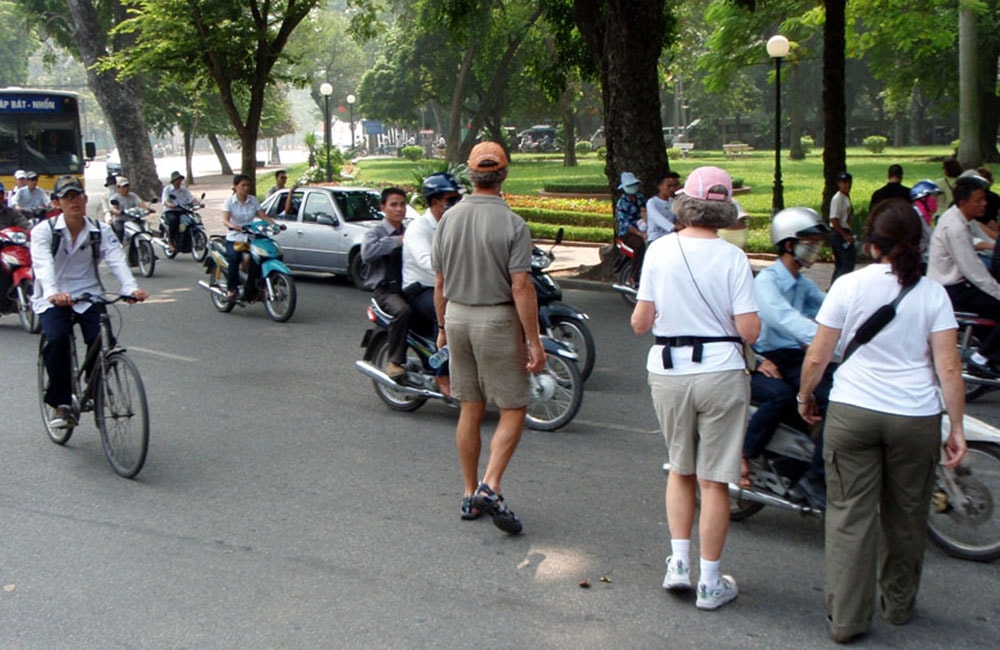 5 dollar accommodation
There are lots of cheap hostels and hotels in Vietnam. You can easily find one in tourist cities. But believe me, you don't want to sleep there. You get what you pay for. With only 5$ you will be served with dirty bed linen and cockroaches. Therefore my advice for Do's and don'ts in Vietnam is choose the medium price which is more than 5$.
Showing affection in public
Vietnamese society is typically Asian, so some intimate actions with your partner are considered inappropriate like kissing or cuddling. That's why you only see couple holding hand in the street. In some cases, you might come across some young couple show their affection. They are part of new generation in Vietnam who is affected by western culture through filming and also open-minded.
Ignore other travelers
On your trip in Vietnam, you have chance to meet lots of travelers from all over the world. Don't skip them because according Do's and don'ts in Vietnam tip they can share you their experiences. They can recommend you what things to do, where to stay and where offers the good food. That helps you save lots of time spent on finding a hotel or deciding what to eat.
Mention the war
Wartime in Vietnam is the miserable period. Even though all Vietnamese are proud of their country, they don't want to recall this time. Moreover, people from all over the world have the different insight of this problem. Therefore, you shouldn't mention Vietnam wars with your own opinion about them. You don't want have troubles with locals.
Taking photos of military installations or equipments
Military installations are sensitive issue in any country. In Vietnam taking photos of military things might be considered as violation of national security. And you will get into troubles with police. You definitely don't want to end up your vacations with this problem. So Do's and don'ts in Vietnam advice is just take a look outside at military site and leave if any soldier asks you to.
Get involved in illegal issues
Prostitution is legal in some countries even in Thailand – another Asian country. However, in Vietnam it's undeniably illegal. If you like enjoy nightlife, there are several interesting bars and clubs in Hanoi and Ho Chi Minh for you. Don't play with law.
Another problem is drugs. They are officially banned all over the world not only in Vietnam. And drug penalties in Vietnam are very strict. So stay away from drugs.
There are some Do's and don'ts in Vietnam for visitors. There are also others things but you can be used to with them later. These notes will make your travel become easier and more enjoyable. Let's go to discover the beautiful Asian country – Vietnam.