Hue Imperial City – What you need to know before visiting
Coming to the dream city of Hue, there are variety of amazing landscapes for you to explore. Surely you are overwhelmed in the choice of Hue tourist destinations among many different places. However, do not ignore the beauty that is considered characteristic of the ancient land in Hue imperial city! Let's find out some history for the trip to this place!
1. Brief introduction of Hue imperial city
It is no coincidence that Hue was dubbed the ancient capital. There used to be a powerful kingdom including kings who built and developed very prosperously. Visiting a little history of the country, Hue imperial city is still a unique and valuable architectural work of Hue in particular and the country in general.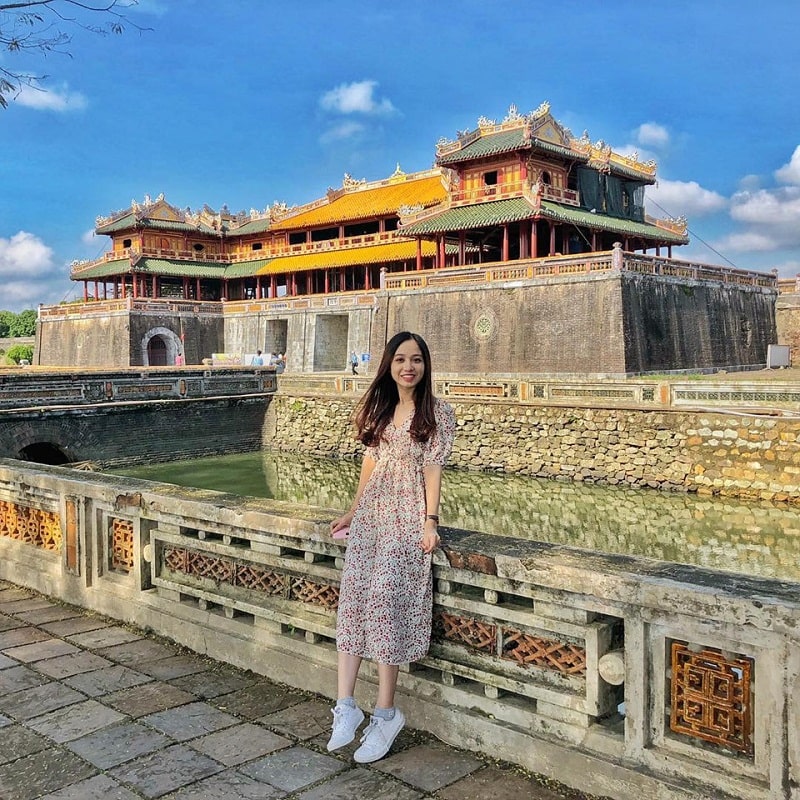 Built hundreds of years ago and the residence of the king, royal with spacious space and a cluster of monuments divided into many different spaces including castle complexes, surely you will be appealed by many of the historical remains of a feudal dynasty here. The natural space is also very harmonious. Besides, it is appropriately distributed with ponds, lakes, elegant gardens, flowers and grass to rocky mountains. Spending the whole day to visit and admire the whole scenery here when strolling or even cruising is also a great experience on the inner tour of Hue that you should not miss when coming to here!
2. When is the best time you should come?
There is a small note for those intending to go to Hue imperial city. You should spend time in the morning for cool weather or go from early afternoon to be able to play or hang out longer here. Because at 5 o'clock, the inner city has closed and does not allow visitors to have fun and move here already! For those who come a little late, even if you buy a ticket to visit Hue inner city, it is not enough to go all the corners or tombs in Hue palace. That is quite wasteful.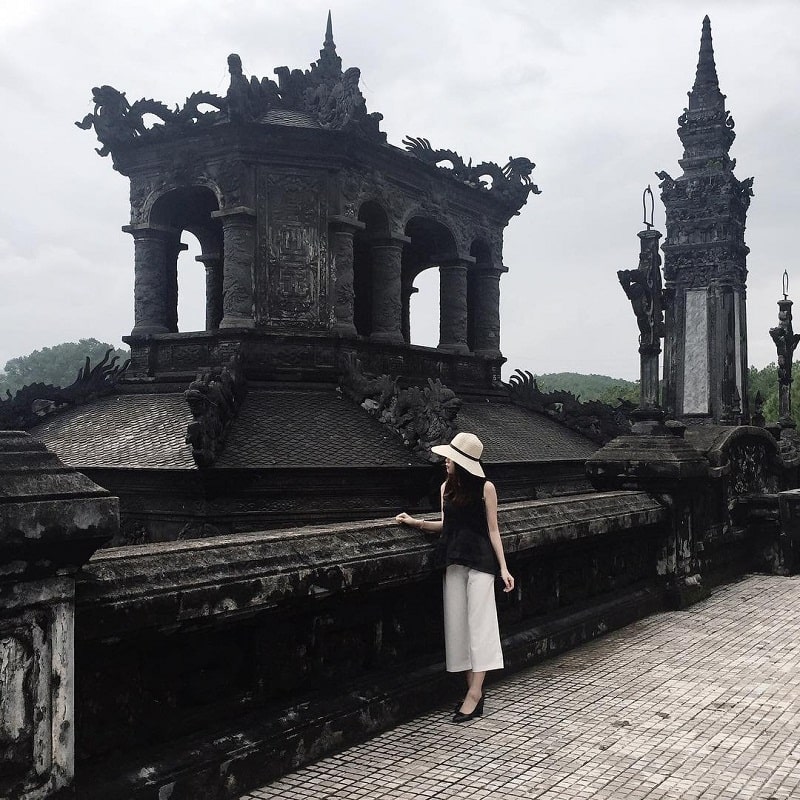 In addition, any season of the year is suitable for visiting here. But ideally, in April or June of even years, there will be exciting Hue festival activities with water puppets. Therefore, itineraries of sightseeing also become easier and more interesting.
3. Directions to Hue imperial city
Hue Citadel is located right in the center. You can move from the south bank of the Perfume River to Trang Tien Bridge or Phu Xuan Bridge, to Bach Ho and then follow Quang Duc Street to move to the royal court. In addition, taxi prices here are relatively cheap but drivers often do not take short routes. So if you are at the hotel near the center, you can go cyclo. It is very suitable.
The area of ​​the royal area both inside and outside is very large. You can take a comfortable trip to discover all the beautiful scenery here, take photos and combine stopping to enjoy tea and fish for a true excursions. It will take from half a day to a whole day to be able to feel and fully explore the beauty of the architecture here.
4. The latest Hue imperial city ticket price and opening hours in 2019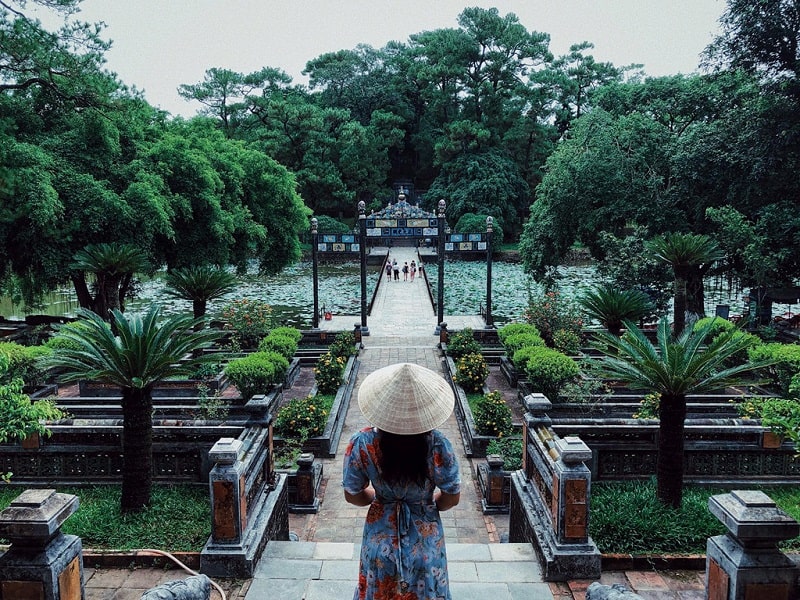 Are you going to have a visit to this historic destination but you are wondering about how much the entrance ticket to Hue inner city is? Is it expensive? The ticket price for Hue's newest inner city in 2019 is about $6.5. The ticket price for children will be much cheaper. However, according to the experience of many people who have traveled before, you should choose the sightseeing package to admire and have fun to discover more interesting things here.
Opening time: 7:00 – 17:30 everyday
5. Hue imperial city map
The city is quite large and you will definitely need to spend time to consult the map and the way to the points. You need to know to avoid getting lost while walking here. The map is almost everywhere in the inner city and your job is to pay a little more attention if you hang around here.
From the large gate, the area from the entrance and exit is quite a distance and two completely different gates. You should pay attention when moving. At the time you nearly finish the trip, if you see the sign EXIT: Hien Nhon Gate, follow that road to leave!
6. Hue imperial city dress code
If you want to have beautiful photography concepts in a romantic setting in the inner city, do not ignore the selection of suitable outfits. Because this place combines mausoleum and is a solemn place. Therefore, please avoid wearing offensive outfits.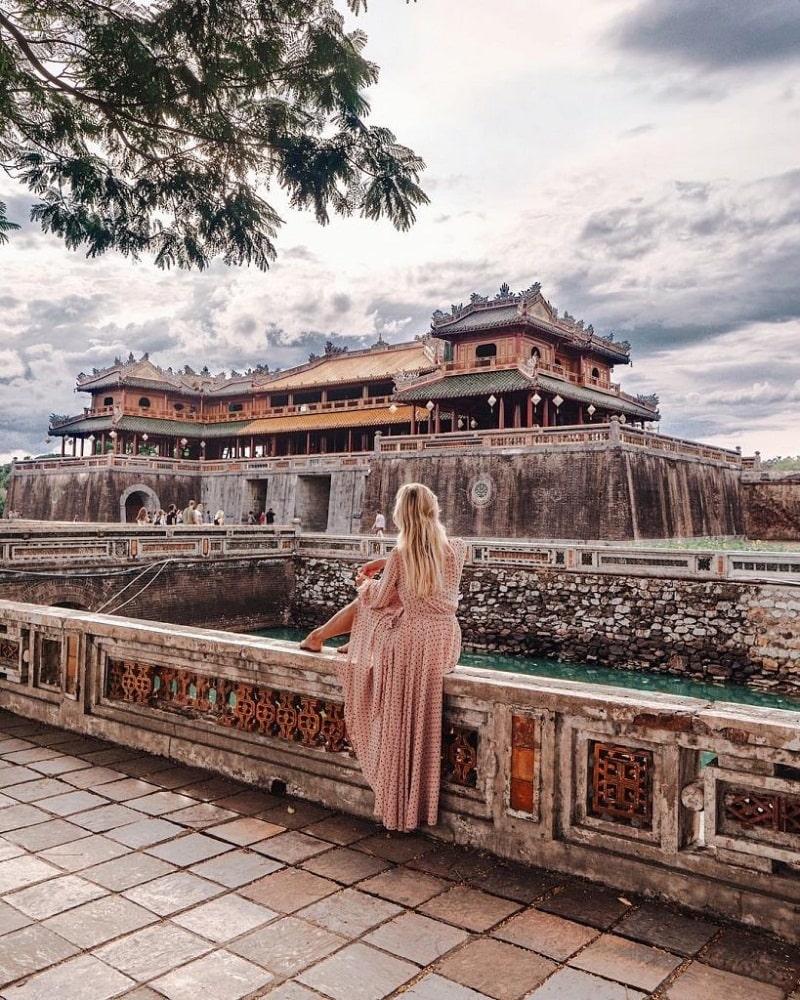 For girls, you can choose the types of long maxi skirts or elegant dresses with lovely color motifs. You can combine hat props or wide-brimmed hats to capture feminine concepts with attractive back ground.
7. Attractions in Hue imperial city you should not miss out
Ngo Mon Gate
This is the gate to the exit and if you are too late at the time the attraction is closed and still want to have beautiful pictures or panoramic view of the palace, you can stop at Ngo Mon Gate! The U-shaped gate consists of 5 aisles with the roof floor is built by ironwood, the space around the bar includes the clear lake. This is also a place for you to see part of the sophistication in the design of inner Hue.
Dien Tho palace
Dien Dien Tho with the meaning of wanting to extend the life span of the Queen was built for the queen with a very peaceful and beautiful landscape surrounded by a lotus pond, a lake with goldfish and a resting place for guests. You can take advantage of the opportunity to stop here and enjoy tea and the peaceful scenery. That is rarely found anywhere in the hustle and bustle of the city.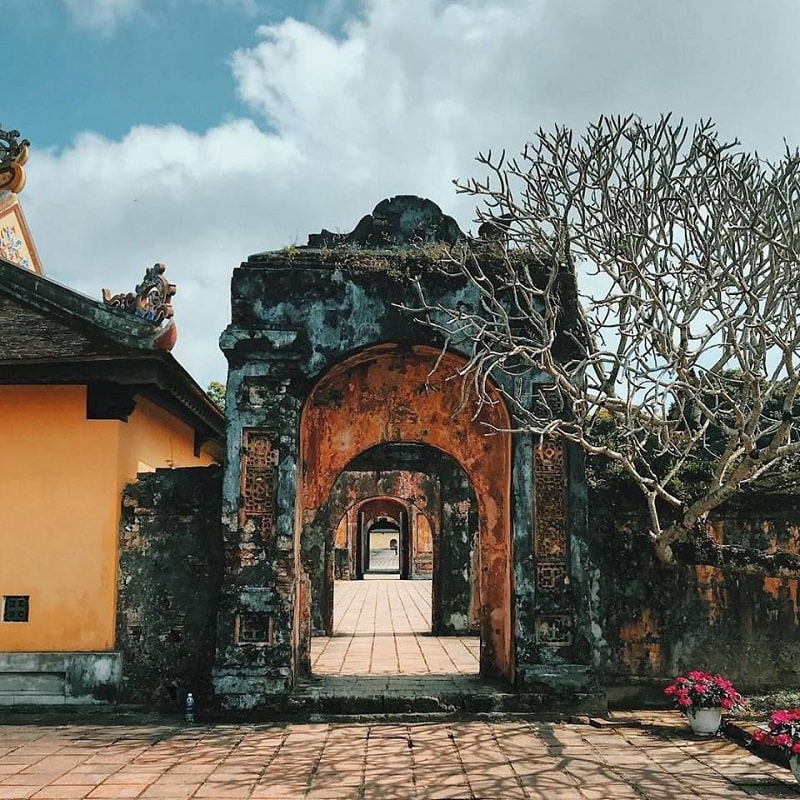 In addition, stepping inside is an architectural work with antiquities from ancient times and a relaxing place outside the queen's garden.
Thai Hoa Palace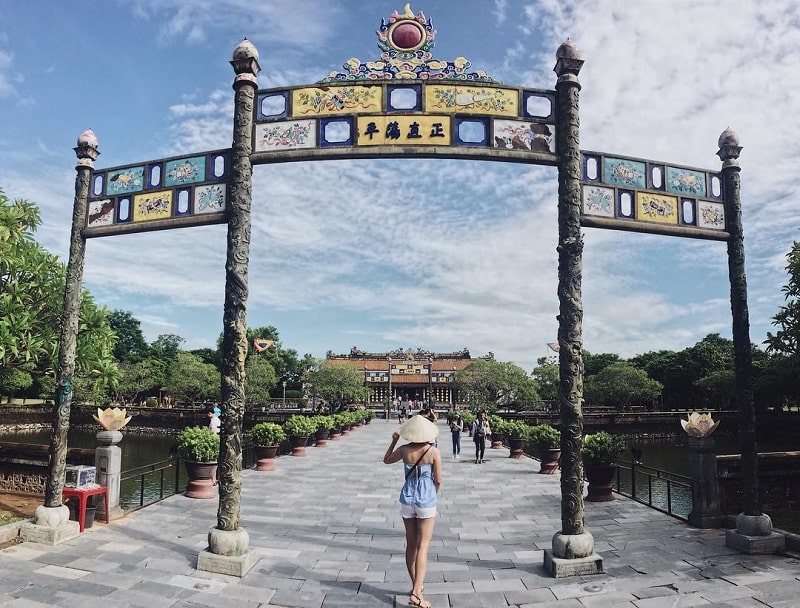 Another point that you should not ignore if you want to choose the sights and places to check in and take great pictures in Hue city is Thai Hoa Palace. Located in the imperial area, this was once the venue for important ceremonies and solemn court ceremonies. On both sides is a large and stretching lake area, you can visit the Imperial Court and Thai Hoa Palace.
The Forbidden City
The Forbidden City is considered to be the place with the most things to explore in Hue imperial city. It is sure that this is also one of the expensive check in and take photos for you. The Forbidden City is the living place of the king as well as the Nguyen Dynasty. It includes the Can Chanh Palace where there is a large space for the king to set up the court and organize feasts. Besides, that is the Can Thanh Palace where the King took rest and Thai Binh Lau is the place to relax and read books.
8. A few notes for first time travelers to Hue imperial city
As a solemn tourist destination, there are a few rules that you should pay attention to and perform well.
+ Adhere to the rules of ticket purchase, each person buys his ticket and has it ready in hand, so that the ticket control can be carried out quickly.
+ Pay attention to preserving the general hygiene as well as the beauty of the tourist destination inside and outside Hue city by not throwing or littering indiscriminately, keep it clean.
+ Do not film and take pictures inside the interior, in addition you are not allowed to touch the artifacts.
+ Avoid making offensive postures or wearing inappropriate clothes and lack of respect when visiting the Hue court.
Wish you have a fun day when coming to Hue imperial city and don't forget to share more interesting experiences with us.
So what do you expect more for a great trip? Please contact us – Asia Master Tours for guidance, advice and get the most preferential price when you, your family and friends are going to enjoy Hue city.
You can view more articles about traveling to Vietnam and see more famous places in Hue such as Minh Mang tomb, Tu Duc Tomb.
Contact Us
Address: 272 Khuong Dinh Street, Thanh Xuan District, Hanoi, Vietnam
Phone: (+84)24 6293 4678
Email: info@asiamastertours.com
Hotline: (+84)962 313 698
Website: http://www.asiamastertours.com