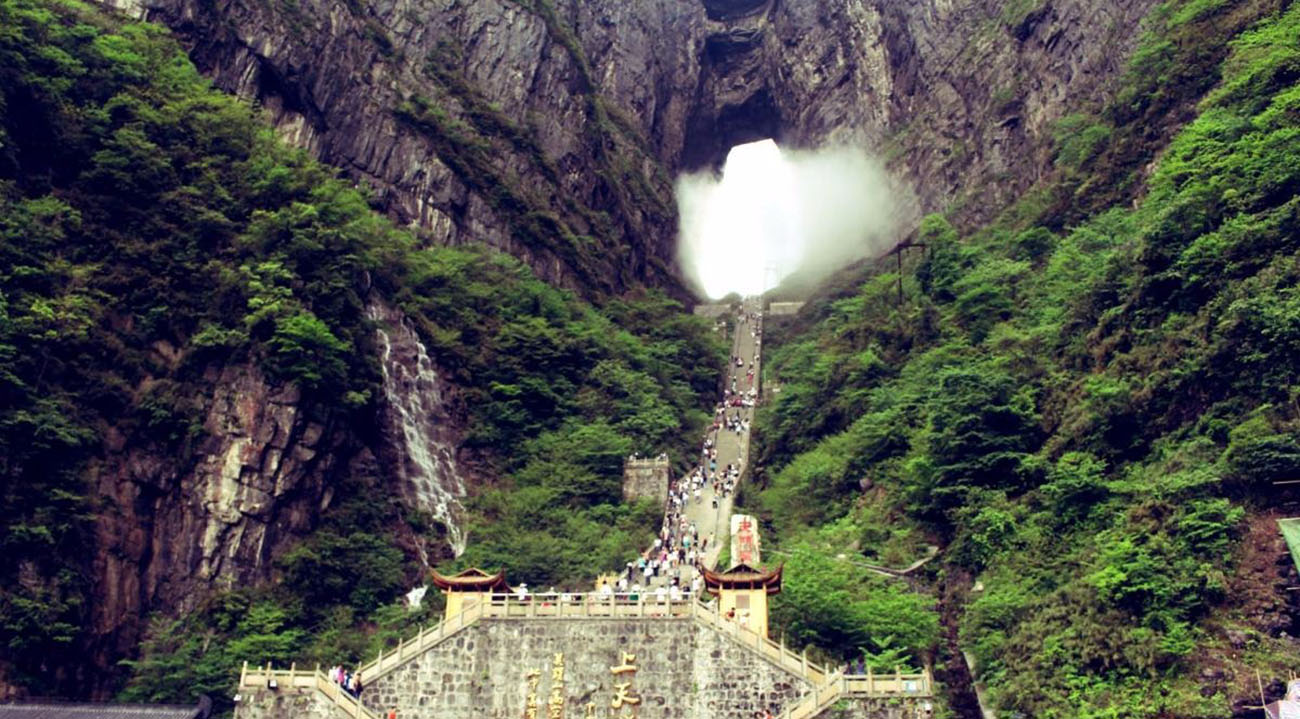 Trekking Sapa guide for the beginners
Stunning paddies rice, wonderful natural landscapes, world of mysterious minority cultures make Sapa become a really great destination for trekking. If you feel like these things aren't attractive enough, you can go for google search. After you are totally persuaded, I bet that you are burning to travel to Sapa. But you have never gone for trekking before, you are a beginner. You don't know how to prepare your package. Don't worry!! We have trekking Sapa guide for you.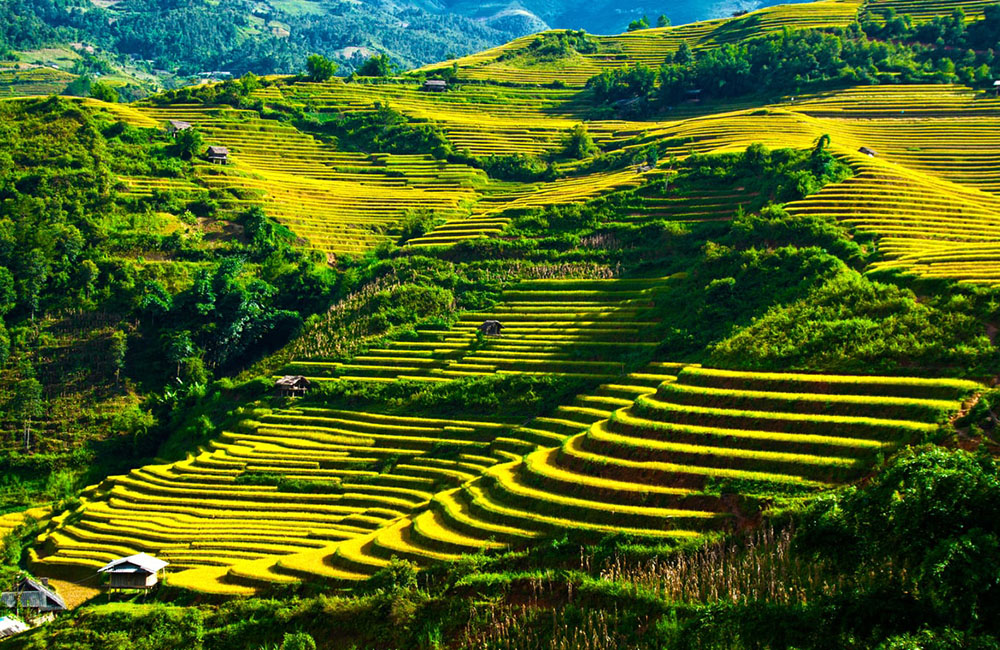 1. Trekking Sapa guide – first step: preparation
What do you need now? General knowledge, of course. You should find some guide books or read useful articles on the Internet. A basic knowledge of camp craft, map reading and first aid is essential before trekking Sapa. And you also should do a small research about the terrain of Sapa. In our trekking Sapa guide, we would say that this land is appropriate for beginners and for those who have medium physical condition.
And then I guess you are thinking about packing your things. As others trips, suitable clothes, medications, passport, personal stuff,… are essential. But in this trekking Sapa guide,, we recommend you to bring some extra things:
Small backpack:
You'll be carrying all your stuff on your back up and down mountain passes so the size, fit and comfort of your pack is important. I know you want to carry a pack that is big enough for your essentials, but if your pack is so big that can weigh you down, it's not a good idea. Trekking Sapa guide only offers you one day trekking, so you don't need a big size.
Dry Sack:
It's a must-have item for rainy or snowy days. In some particular months, Sapa has heavy rain or just drizzle. That's why you should have a waterproof sack so that your stuff, especially your electronic gear can be dry
Sunscreen, hat and sunglasses:
In our trekking Sapa guide, we advise you to bring the highest SPF sunscreen and wear hat and sunglasses at all times. The higher you climb, the more powerful the sun's rays are, therefore, you will find yourself expose directly to the UV rays which can cause skin cancer or burn your skin.
Moisturizing skin cream and lip balm (with SPF):
Creams and moisturizers may sound extraneous, but they can make a difference. In general, the weather in Sapa is quite comfortable. But you still need these things, especially in the winter. According to experienced trekking Sapa guide, in the winter Sapa is freezing and super dry. That's why you need to moisturize all your sensitive skin area.
2. Trekking Sapa guide – you really need a local guide for your first time
You will feel like trekking Sapa on your own because it's not the long-day trekking. However, if you want to spend a few days experiencing the hillside we would recommend hiring a local guide who is familiar with the terrain, the changes in weather, and the best lookout spots.
Moreover, an experienced trekking Sapa guide can provide you with lots of information from the history, the culture to tribal stories. That's a great point, because if you trekking Sapa without guide you just can see the stunning views and nothing more.
3. The lighter you bring, the better it is
As I said before on the first part of trekking Sapa guide, you should pack more things than usual. But when you start trekking, you just need to bring along what you really need. I mean you should put all your necessary stuff on you small size backpack. You can try to carry it on your back first, if you feel it a little heavy, I would say it's definitely heavy and become heavier and heavier while you are on the trekking Sapa.
So follow our trekking Sapa guide to lighten your pack. You should wrap your first-aid kits (with some basic medications), a light jacket, mini-size cosmetic, a hat, sunglasses, toilet paper.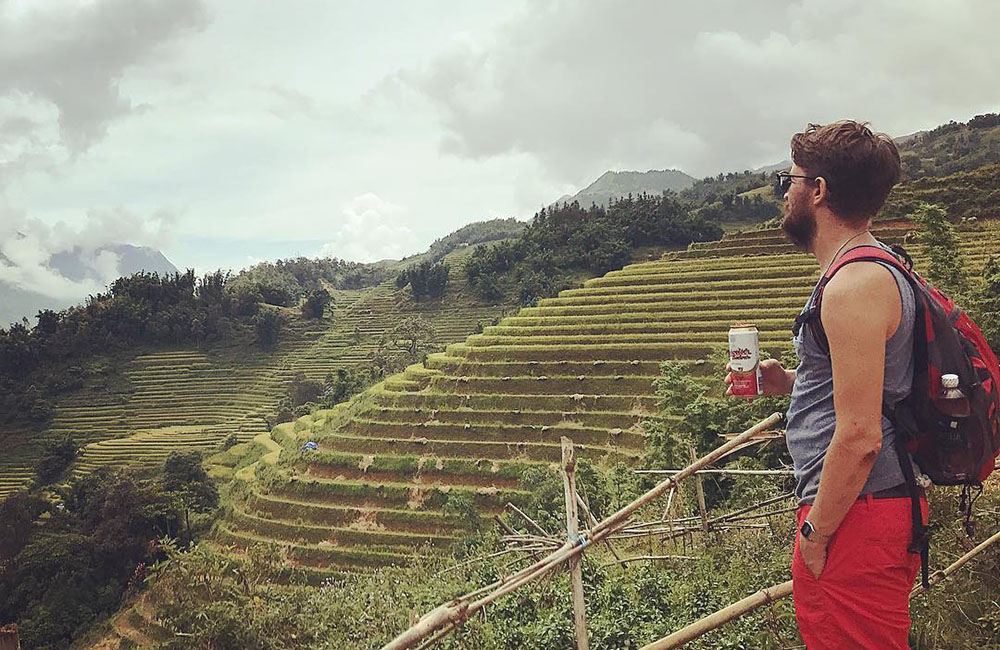 4. Trekking Sapa guide – wear appropriate shoes and clothes
This step is really important. A pair of sturdy shoes can protect your feet. You should wear running or mountaineering shoes. These kinds of shoes are designed for long and intensive activities so your feet won't hurt after long day trekking. Moreover, the sole of these shoes is thick and elastic enough to support your legs.
Another stuff that we want to mention in our trekking Sapa guide is your clothes. Don't wear legging or skirt. Fashion doesn't fit for trekking at all. So what should you wear? You ought to wear comfortable clothes like: a pant with loose trouser leg, t shirt,..
5. Pack snacks and double water
Now you know why you shouldn't stuff lots of things on your pack. You need room for food and water. There will be stops for lunch and dinner, but you have no control over those times. And the quicker you walk, the sooner you get to the next destination. So save your time and you can visit more.
In addition, one of our survive rules in the trekking Sapa guide is water. You will get thirsty and you'll feel that every water taken away from you. It's a horrible feeling realizing you've just drank the last drop of your water and there are still another 2 hours of trekking ahead of you. Therefore, bring more water than you need to make the trip become comfortable memory.
6. Trekking Sapa guide – get used to the touts
Yes. You won't feel a little bit strange at first, but gradually you will find that the women of Hmong tribe are real businesswomen. Although you might express to them that you have no interest in buying their things, they keep walk along with you for hours. And you can find it really friendly when they ask you questions and practice their English. But finally, they are trying to push you to buy their stuff. So you just need to get used to with it, and maintain your standpoint that don't pay money for anything except you really like it.
7. Don't forget your camera
The scenery in Sapa and the surrounding region is stunning so you'll want to make sure you bring your camera and that the battery is fully charged. Guides are usually very gracious and let you take lots of photo breaks every time you come over a hill or reached yet another lookout point.
And in our trekking Sapa guide, we advise you bring along batteries, memory cards with others stuff on your pack. It's usually better to assume that you won't find electricity along your trekking route. If you do, consider it gravy. Be sure to ask your trekking guide or agency, or other route-experienced travelers (either in forums or once you are on the ground). Ask them all once, then again for good measure. Bring extra memory cards for your camera so you have ample space to snap away or record video.
Lastly, all above trekking Sapa guide might not be sufficient but I think it will help some beginners more or less. If you don't feel secure enough with your first time trekking, contact experts who can give you more trekking Sapa guide.