Welcome to Inle Lake
Inle is a fresh water lake about 600 km from Yangon. It is one of the two largest freshwater lakes in Myanmar with the main inhabitants living on the lake.
Inle (or Inlay) in Myanmar means a large lake, located at the center of Shan State, about 40 km south of Taung-kyi City, Shan State Capital. The lake is about 889 meters above sea level, surrounded by high mountains, and covers an area of about 220 km2. The deepest part is about 6 m, the water level varies according to the season. The dry season is in May and the full water season is in August.
1. Overview
Inle Lake is not only a picturesque beauty, but also a home to the Inthar (a minority ethnic group in Myanmar). Inthar in Myanamar means "lake-dweller". Thousands of years ago, Inle Lake was home to all the social activities of the Inthar people.
Inthar people live completely on the lake. They built houses and other structures on the lake. The great idea of the Inthar people is that they cultivate the plants on the water by making floating rafts from the water-fern and mosses which are fixed with bamboo trees. Thus, these "floating fields" will rise and fall in accordance with the water level in the lake.
The most common plant of the Inthar is tomatoes. Tomatoes grown on the Inle Lake are a specialty of this place. Myanmar people often say the words "Visitng Inle without eating tomato salad here means never having been to Inle." When a girl reaches the age of marriage, her parents often give her few floating rafts as dowry, then the girl and her husband will push the rafts to the place where they settle to cultivate and earn their living. Apart from cultivation, the Inthar still live on catching fish in the lake.
Inle not only attracts tourists by pristine beauty, resorts closed to nature, but also the destination of many tourists who want to learn about a region with a long history of culture.
2. Interesting destinations in Inle Lake
2.1 Alodaw Pauk Pagoda
This is an ancient pagoda in Inle lake with about 84.000 years old. This pagoda was built by King Thiri Dhamma Thawka. Then it was rebuilt by King Anawrahta because at this time the pagoda had severe damages and only had the foot left. Before the current name, this pagoda had 2 different ones: Innphaya Pagoda and Yadana Pagoda.
2.2 Inle Floating Gardens
With the residence of Inthar people, there are lots of floating gardens on Inle Lake. Most of them are used to cultivate tomatoes or they also grow flower on these floating rafts. People collect land and weeds from the rim of the lake and start cultivate veggies and flower.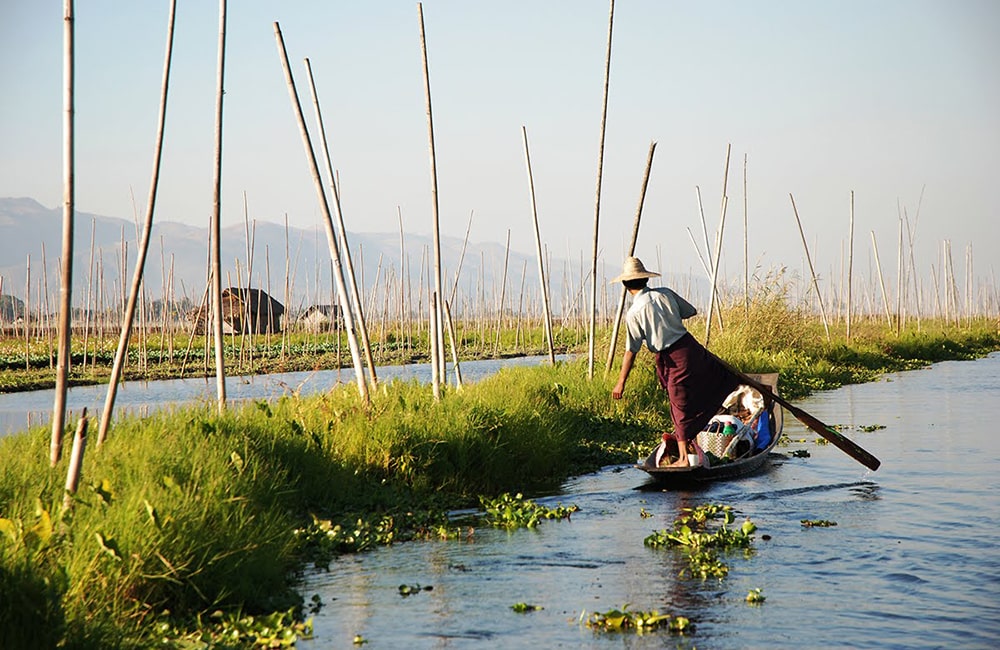 2.3 Nga Phe Kyang Monastery
This is the biggest monastery in Inle Lake with the longest history. This monastery is all wooden and was built on stilts. This place is like a gallery with lots of images of Shan, Buddha, Tibet,… In other words, this monastery is the cultural space. The most interesting of this spot is jumping cats. The cats here are trained to jump through the circle like in circus.
2.4 Phaungdawoo Pagoda
This is the most sacred pagoda in Shan State. You will find this pagoda in Inle Lake. Its name has specific meaning "front of the raft". This pagoda holds 5 Buddha images which it is said that have been donated by King Alaung Sithu. And keeping Buddha images is also the purpose of this pagoda.
3. What to do in Inle lake?
3.1 Joining boat tour
Visiting Inle Lake might confuse you sometimes because you may not know where to go. Therefore, joining in a boat tour then the diver can give you some suggestions. They can take you to see fishermen working and you will be amazed by how they can balance on the tip of the boat. Or they can show you the most beautiful floating gardens where they cultivate tomatoes and flower.
And if you want to visit local floating villages, they can "drive" you to the best one. In these villages, you can meet local women with long neck. Then, you will find lots of interesting things small shops where they sell handmade cloth or cigars.
3.2 Exploring by bike
Out of the water, you should visit area around Inle Lake. This area is tranquil and closed to the nature. You can rent a bike and ride around to enjoy rice fields, forest bamboo or some ethnic villages.
3.3 Visiting pagodas
With a wide range of pagodas here, you definitely shouldn't miss visiting these places. Each pagoda has its own story, origin, history. If you lucky enough, a monk will tell you all you want to know. Otherwise, the locals will tell you but their story maybe just legend or oral stories.
4. How to get to Inle lake?
The simplest and most popular way to travel from other Myanmar cities such as Yangon, Mandalay to Inle Lake is by bus, but there are other ways to get there
4.1 By train
This is a transportation which have less recommendation because the boat in Myanmar is quite old and slow, while the distance from other cities to Inle is quite long. However, you should only get there by train if you are a nostalgic person and you like to pose pictures of the old beauty of this country.
4.2 Fly to Inle
It is also a good idea, because there is usually a daily flight between Yangon and He Ho, which is 30km from Inle Lake. But flying in Myanmar is not as convenient as in the developed countries, because flying is like a bus. The reason why is there are many transits to reach the last point.
4.3 Long distance bus
This is the best way to get to Inle, the bus quality in Myanmar is very good with major companies such as JJ Express or Elite, booking or check prices through travel agents such as www. .oway.com.mm or www.myanmarbusticket.com. In addition, you can order directly with the bus supplier by email or text message on their fanpage.
5. Best time to visit Inle lake
The best season to visit Inle Lake is from November to February. The weather is warm and cool, which is suitable for visiting all pagodas and floating villages. The most amazing thing of this time is the sunset and the sunrise. You can admire them on the lake and feel the atmosphere. At this time, flight to Inle is more often and there are lots of hotels on business. However, this time is also the high season for tourism, which means you should book all services in advance.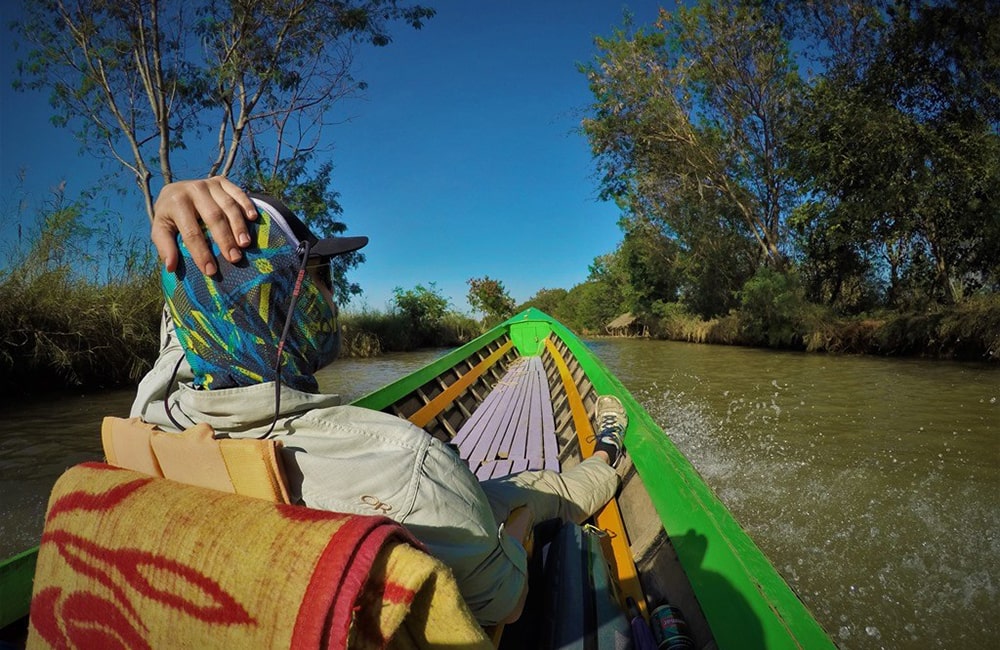 The hottest season is from March to May. The temperature can reach more than 40 degrees. And you might think the hot weather makes you feel bad to visit around. But if you organize your plan appropriately, it's still fine. You can visit floating villages and Inle Lake when the temperature is the highest. And you can visit surrounding lands at the early morning or late afternoon. This is also the time when Myanmar New Year happens. You don't want to miss this special event with various interesting celebrations.