The first impression is that the traditional Bhutanese costume, gho (for men) and kira (for women) are proudly worn by the people everywhere. Leki, a young stylish Bhutan tourist guide with Rayban sunglasses, uses his new smartphone, G-Shock, to wear a gauze cloak that is lucky to be inherited from him. cabinet. My heart sank, suddenly I was not really far away when remembering the image of my daughter in her mother's white dress on the opening day.
1. What is special in Bumthang
It is interesting to note that snow falls in Bhutan's vibrant spring season with flowering flowers. The March snowstorm creates rare sights such as cherry blossoms covered with snow, snowflakes throughout the day creating 15-20cm thick ice in the Bhutanese mountains. There are even areas like Gasa up to 30cm.
In recent years, snowfall in Bhutan has been slim and short-lived. So, in the capital Thimphu or Paro (in the Northwest), snow in March 2017 is the thickest snow in more than 10 years.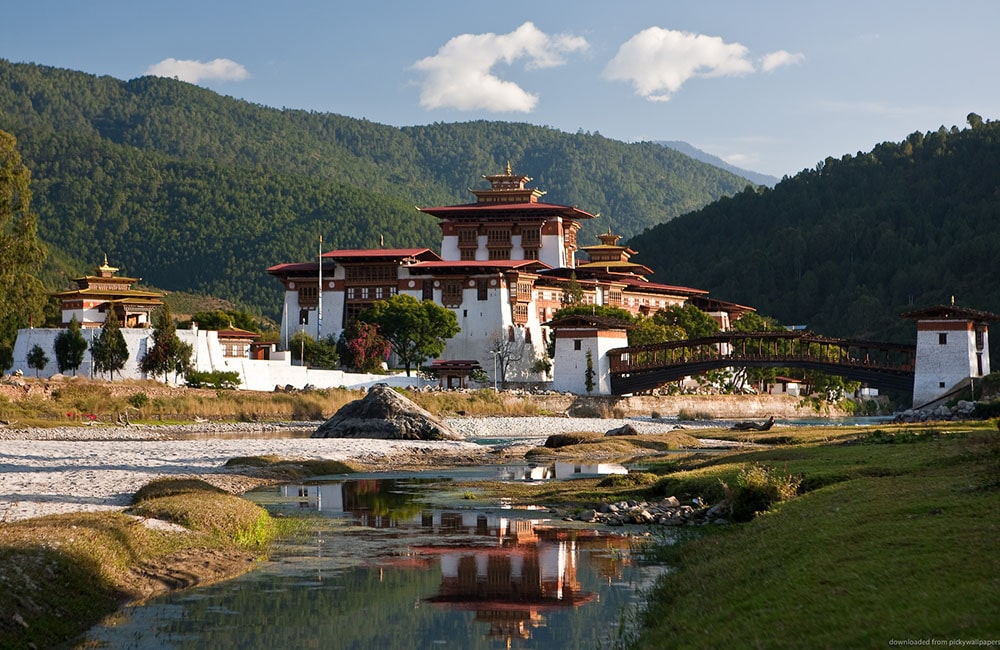 Both Bumthang in central Bhutan snow also fall. This is a rare spring snowfall in more than 20 years in Bumthang.
Visitors to Bhutan travel in the right "snow" this season saw the city covered with snow from the roof, trees, under the field.
Children, local people, and teachers in many places poured out into the playground, shooting snowflakes, snowmen and watching the scenery. The people of Thimphu often send children to high mountains to play snow.
Older Bhutanese people say that heavy snow will be a sign of bumper harvests because of its healthy crop, water and moisture.
Many Bhutanese people I met on the trip expressed that they always expected the first snow because the snowflakes brought joy to everyone.
In addition, the spring snowfall creates rare romantic scenes that coincide with the blooming cherry season in Bhutan.
2. Destinations in Bumthang
Kurjey Lhakhang
This place is the reason why people call Bhutan is the center of religion and sprit. Kurjey Lhakhang is located by a mountain river. This is a complex comprises 3 sacred temples. The oldest one is also the most sacred has the imprint of Guru Rinpoche's body. The second one was built in the place where Guru Rinpoche meditated. And the last one was constructed by Queen Mother Ashi Kesang. This place is also the venue where the festival of Kurjey Tshechu is held in summer.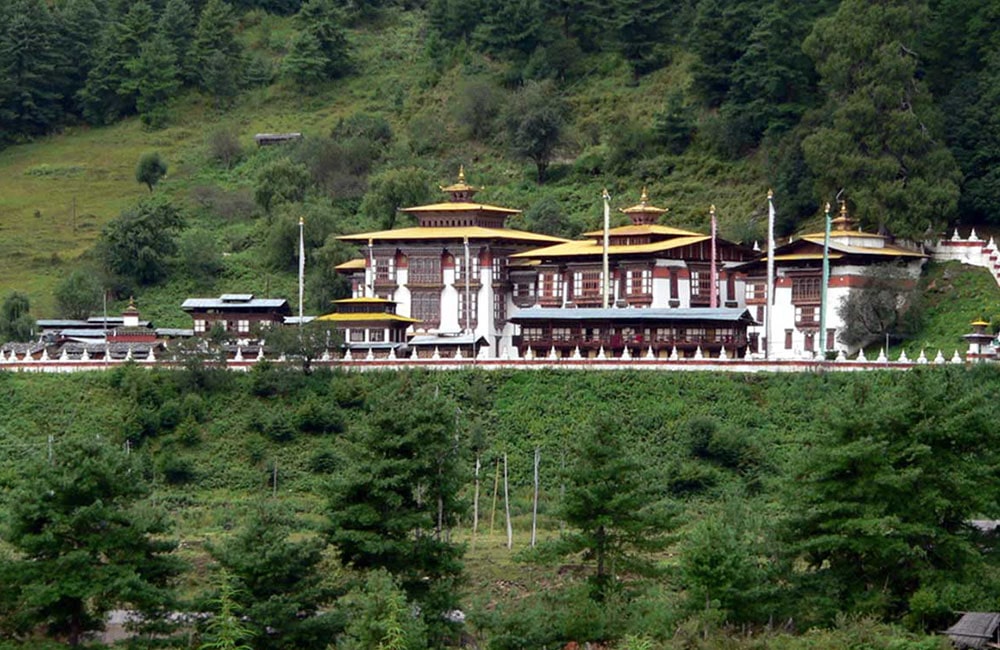 Jakar Dzong
This place is known as "White Fortress" which used to a monastery built by grandfather of the first Shabdrung. Now it is used as the administration of Bumthang. From this place you can have a really good look of Bumthang Valley.
Jambey Lhakhang
This temple is considered to be the oldest temple in Bumthang. Every year, there are lots of festivals held here. These festivals are really special with colorful traditional costumes and spiritual dances. It was built in the 7th century by King Songsten Gampo .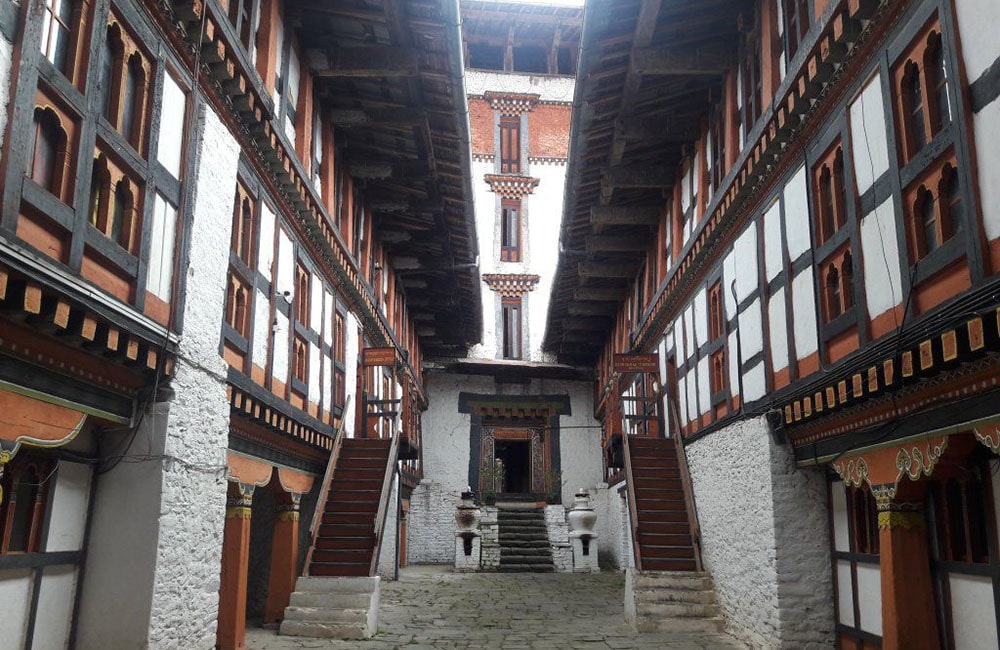 3. Where to stay in Bumthang?
Chumey Nature Resort
The suites were spacious with heaters in both the living & bedrooms. The bathrooms are also heated. All toiletries and amenities were provided. Very clean and well maintained. Some suites have an attached kitchenette which is very useful for your own cooking. Most of the times staff wouldn't be there at the reception and so you have to call the owner in charge and he'll make sure that you are attended to promptly. Very calm and serene place.
Amankora Bumthang
The Amankora Bumthang is spectacular. The service is ever-present, and impeccable. The room is gorgeous. The food is absolutely delicious. They really go "above and beyond. Very expensive, but very impressive.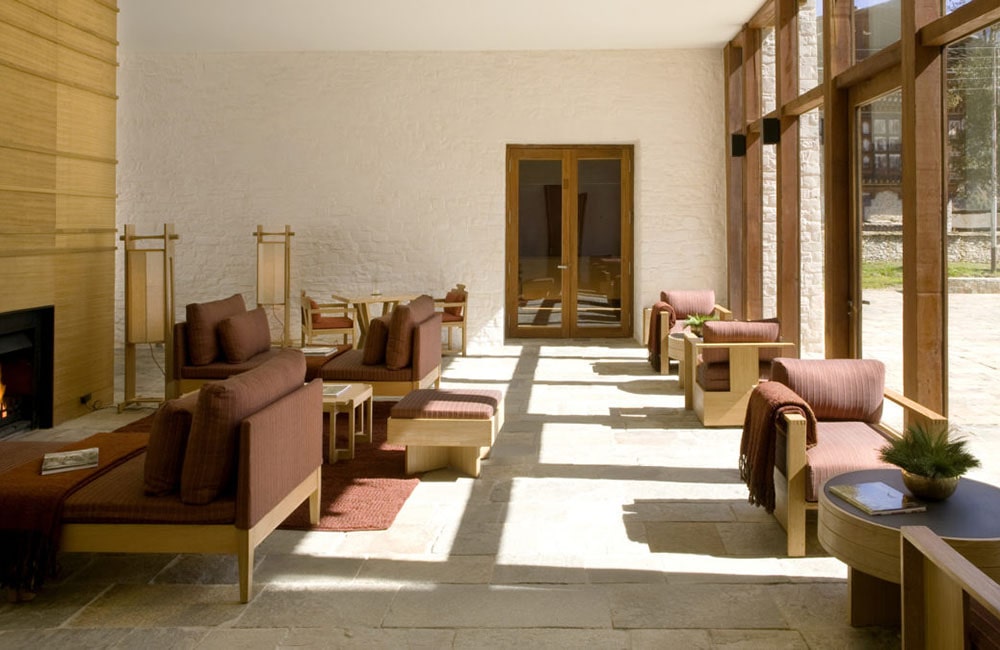 Rinchenling Lodge
The Rinchenling Lodge is the nicest place in all of Bhutan. The rooms are large and clean with private bathrooms. Wood burning stove in the room and gas water heating for your shower are a good idea in Bumthang, since the electricity goes out often during the festivals, when there are many people visiting Bumthang. Bonus here is the home cooked meals, the friendly staff, and the traditional herbal hot stone baths available for an additional fee.
4. What to eat in Bumthang?
Suja
While dairy tea is popular in many countries around the world, Bhutanese people prefer Suja avocado tea, especially in colder days. Apart from Bhutan, this avocado tea is also popular throughout Tibet and parts of Nepal. Tea is made of ordinary tea leaves or sometimes with more mountain herbs and then stirred with butter and a little salt should have both the aroma of tea, the fat of the butter but the salty taste of the salt as the type. This drink is more delicious.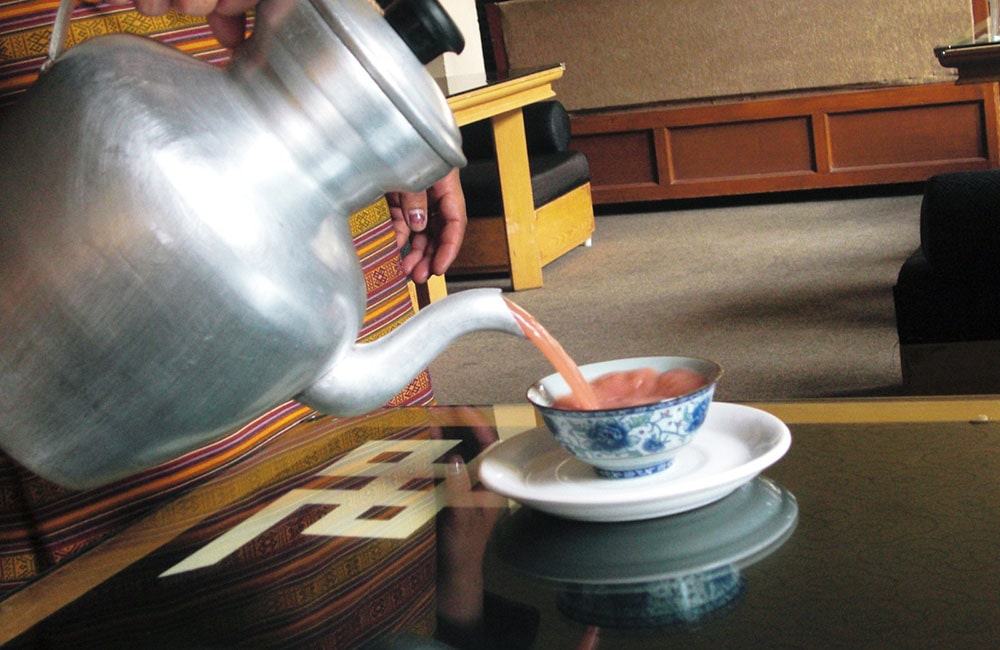 Puta
Puta is a traditional Bhutanese noodles, especially popular in Bhutan's Bumthang region. Puta is instant noodles made from buckwheat, which can be grown at high altitudes. For puta, noodles can be served by boiling but sometimes the noodles are stir-fried in mustard oil along with a little salt and pepper spices.
Khur-le
Khur – le is a popular breakfast in Bhutan. This is a type of cake made from buckwheat, wheat or barley. Khur – le is not a single dish that is often served with the main dishes in Bhutan such as ema datshi or shakam datshi, or even just with eggs and ezay (chili sauce). This dish is so popular that when you come to Bhutan you can see it every morning on the menu at the hotel.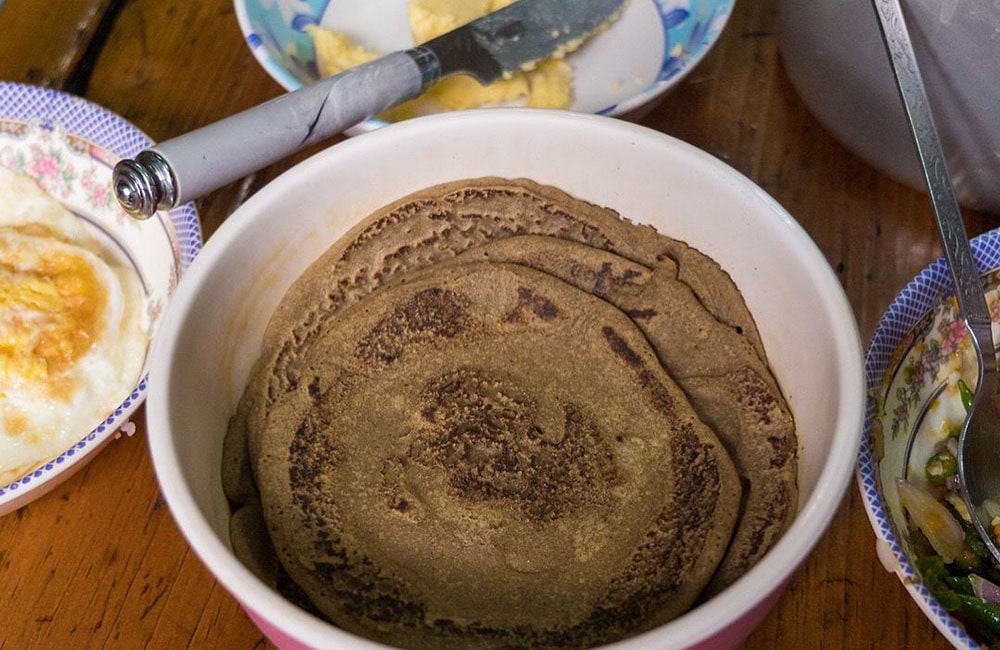 Khatem
Khat made from bitter melon is very much in Vietnam. However, differently from the processing of bitter melon in China and Vietnam, bitter melon in Bhutan is often sliced and then marinated and fried with butter. Bhutanese food is similar to potato snacks in the West and is commonly used in breakfasts.
Good to Know
Currency used
Rupee India, Ngultrum Bhutan