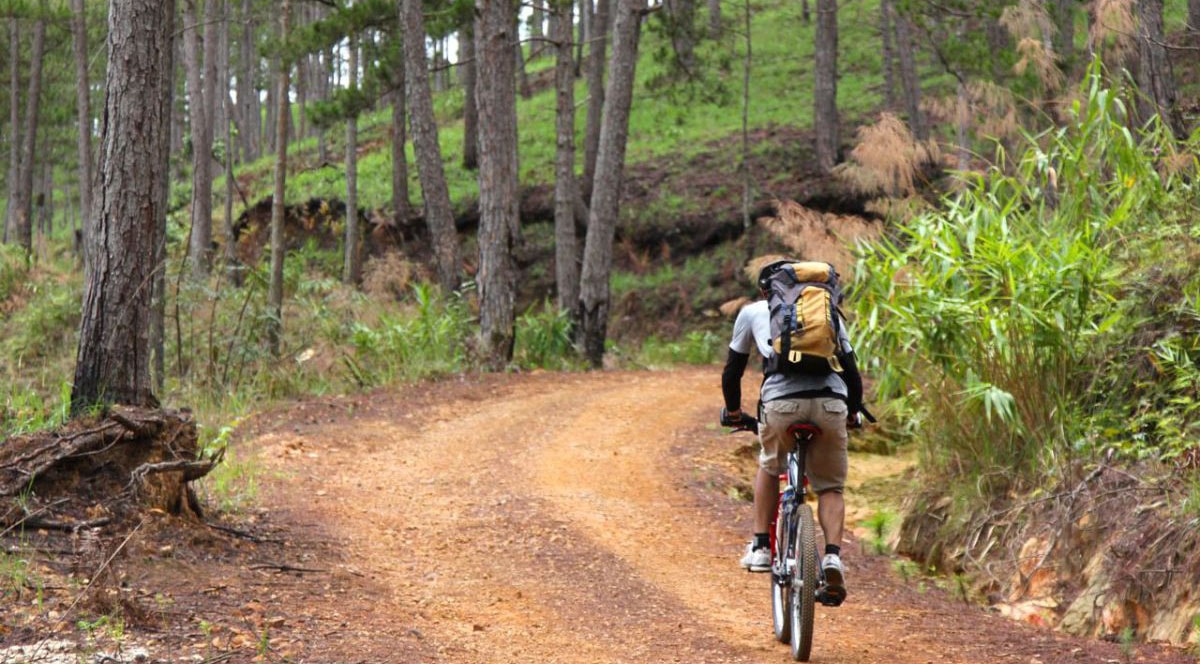 Preparation for mountain biking in Vietnam
With the diversity of terrain, Vietnam becomes the ideal destination for mountain biking. If you are a mountain biking lover, you might know what to do before hit the trail. However, if you are going to go for mountain biking in Vietnam, it's a different story. So in this article, I will outline some useful notes for your mountain biking in Vietnam
1. Best places for mountain biking in Vietnam
Sapa
Maybe you just know this destination for its terrace or its diversity of ethnic minority groups. Now, you also know it is famous for mountain biking. This place where you can find its topography varying from medium mountains to big valley belongs to the mountain northern area of Vietnam.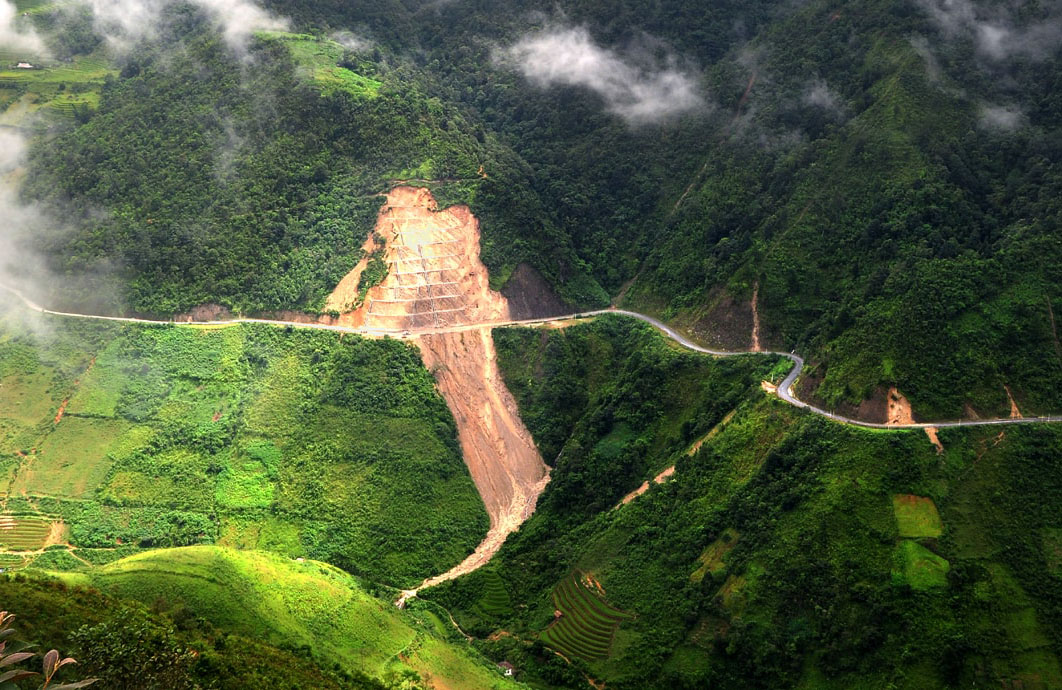 You can ride on the top of mountains to hunt for soft white clouds then go down for the flowery valley. The scenery changes according to the altitude. On the way of your mountain biking, you might meet some local people from different ethnic groups. All of these interesting things make Sapa become the best place for mountain biking in Vietnam.
Cat Tien national park
This national park is located in the South of Vietnam, about 150km north from Ho Chi Minh. Come to this place you will be amazed by its rich biodiversity of lowland tropical rainforest. That makes this park be an ideal place for mountain biking in Vietnam. Along the short route, you can admire the exotic beauty of hundred year old pine trees, the abundance of tiny species,…
I bet that you will have the best time there when cycling among the forest and breathing the fresh air which you can't find in the city. With mountain biking in Vietnam, you not only energize your soul but also work out your muscles.
Cham island
If you go to Hoi An, you must know Cham island. But let me guess, you just go there for scuba diving and beaches??? If yes, come back again for the most beautiful trail of mountain biking in Vietnam. It's not really a mountain biking but for me yes, cause the terrace in the forest isn't so flat and at the same high.
Cycling through the forest you also experience the beauty of this island. The forest there isn't too crowded like in the national park, so you can find is easier to move. Moreover, you also can cycle along the coast if you want to add something romantic on your trip.
Da Lat
Da Lat is a city situated on the Langbian plateau of central highlands of Vietnam. Its hilly terrace helps it turn into the place for mountain biking in Vietnam. Different from Sapa, the terrace there is more comfortable, therefore, requires less physical endurance.
The most common trail is starting from Langbian mountain along the forest to reach Victory Lake and Valley of Love. This trail will provide you with numerous landscapes changing according to its altitude. You also can pass by some waterfalls along the way.
2. Get ready for your mountain biking in Vietnam
Mark the trail on your own map
This step is really important for you. You don't know Vietnam much, you don't get familiar with the terrain in Vietnam. That's why you should investigate the trail. You can search on the internet or contact someone who cycled in your determined destination for more information.
Although most of the route of mountain biking in Vietnam isn't too tough and dangerous, you still should take some special notes. The more information you get, the safer you are.
Gear up
Prepare some essential protective cycling gear like: helmet, knee and elbow pads, gloves,… I know they can take a quite room in your luggage but you can't buy them with the same quality in Vietnam. However, you still will get a few bumps and bruises along the mountain biking in Vietnam.
You also need to prepare some energy bars and a bottle of water on your small backpack. This is because you need to be hydrated on the trail.
Essential stuff
A bicycle! If you can use yours to go for mountain biking in Vietnam, it's perfect. But it's quite difficult and expensive for you to transfer your bicycle from your country to Vietnam. Therefore, you should rent one.
It's not difficult for you to find shops for renting bicycle. Most of the ideal for mountain biking in Vietnam is dedicated to tourism, so this service is always available. And the bike you should choose is mountain bicycle.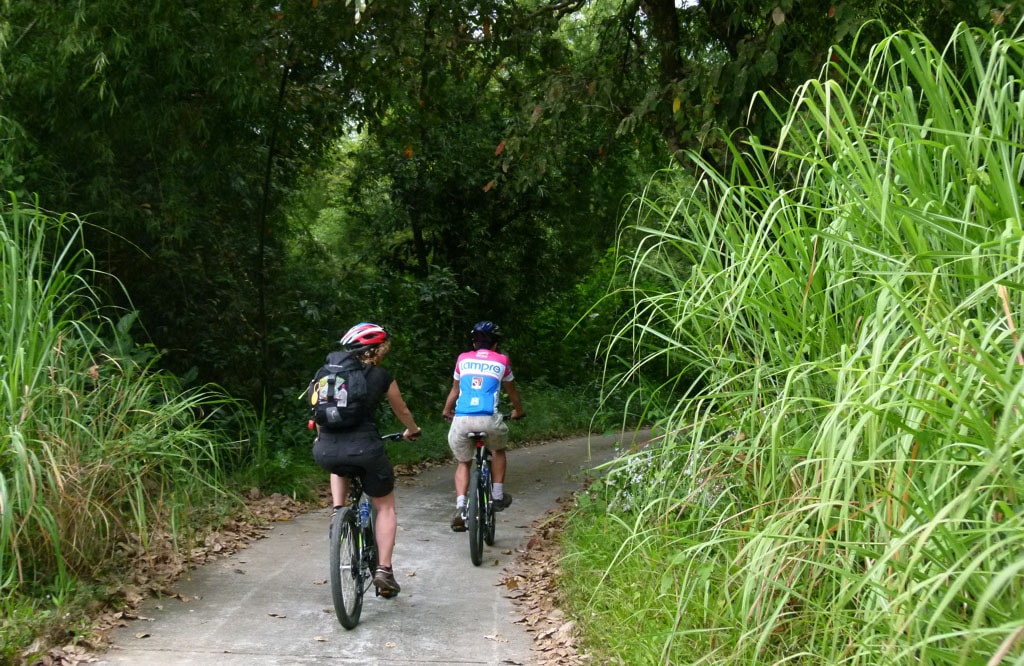 This kind of bicycle charges you more than the normal one. But it's worth. Maybe I don't need to tell you how important for you to choose the right bike for mountain biking. In addition, a rental bike is not like yours. You should check every details of the bike for safety like: brakes, pedal, wheels,…
Moreover, you should prepare some extra things like: multi-tool for fixing your bike, first-aid kit, some lotion, medications,… All is for emergency.
Get in shape
I know some of you just want a vacation or a slow ride to enjoy the landscape. However, for those who really want to go for mountain biking in Vietnam it's essential that you are strong enough for this activity.
Mountain biking is challenging in the real way and requires strength and endurance. Moreover, you have to have a strong mind to promote your physical strength. And all of these things you can get through practicing sports like hiking, swimming, running,… regularly. With regular workout, you can enjoy more the mountain biking and also protect for muscles from breaking.
How to handle with different obstacles on the trail?
While mountain biking in Vietnam you will have to deal with lots of obstacles on the trail. If you are a professional biker, it's easy for you. But if not I have some tips for you.
Tree gate
It's a group of trees growing close to each other, this is a common obstacles you can meet on almost places for mountain biking in Vietnam. In this case, when you approach them, stand up on your pedals and use your body to pivot around them. Or, you can turn the front tyre of your bike and lean to one side so that you can be able to get one side of the handlebar through.
Steep descents
This terrain is really tough. You can head downhill at a very high speed. Don't panic, be calm and patient. You should keep the steady speed before tackle this situation. Don't use your front brake, use the back one instead. Most of accident in this case comes from front brake. If you have to immediately turn back a hill, shift your weight back to the front and start pedaling immediately. Next, use the momentum that you gained to carry yourself back up.
Water and mud
If you want to pass through a stream or water puddle, you must check the depth first. Make sure that there is no big rock or a hidden hole under the water. Then ride through the water with your full speed. After that, hit the brake the squeeze the water off the rims.
And if you meet the mud, don't leave the trail because of it. All you need to do is paddle through the mud.My advice is attending some classes before going for mountain biking in Vietnam. Or join with some professional bikers, they will teach you all.
In general, mountain biking in Vietnam is really interesting and you shouldn't miss it. But you need to be well-prepared first for your safety and enjoyment.