Welcome to Cat Ba island 
Cat Ba island is a popular tourist destination among domestic as well as international travelers. For those who visit Halong bay always should spend one day in Cat Ba. This is the largest island in Halong. Cat Ba has developed to become a tourist city so besides of beautiful and private beaches, you also have time to walk around the town or even go trekking to some interesting places. However, there are some intact areas in the island where you can find the true nature with pure atmosphere.
1. History
It's said that Cat Ba has long history with almost 6000 years spreading through different periods of Vietnam. The name of this island means "Women's island". Locals say that long time ago dating back to Tran dynasty, there were 3 women died and drifted to the beach. Then, locals buried them and built temples for them called Women's temples.
In French Colonial period, Cat Ba played an important role to France so there were lots of strategic fights between French and locals. Lots of locals hired in the forest, the valley or the caves to organize plans against French. This period lasted from 1947 to 1955.
The second period in Vietnamese history if American war. This island was one of the bombing targeted in American war. The damage of this event still can be seen in some places in Cat Ba. Moreover, there is also a popular shelter for the wounded located in the island called "Hospital Cave"
No Cat Ba is home of more than 20.000 people coming from Vietnamese ethnic Kinh and Viet-Chinese group. People here earn their livings mostly from fishing and salt farming. Otherwise, some mainland immigrants come here and earn money from tourism.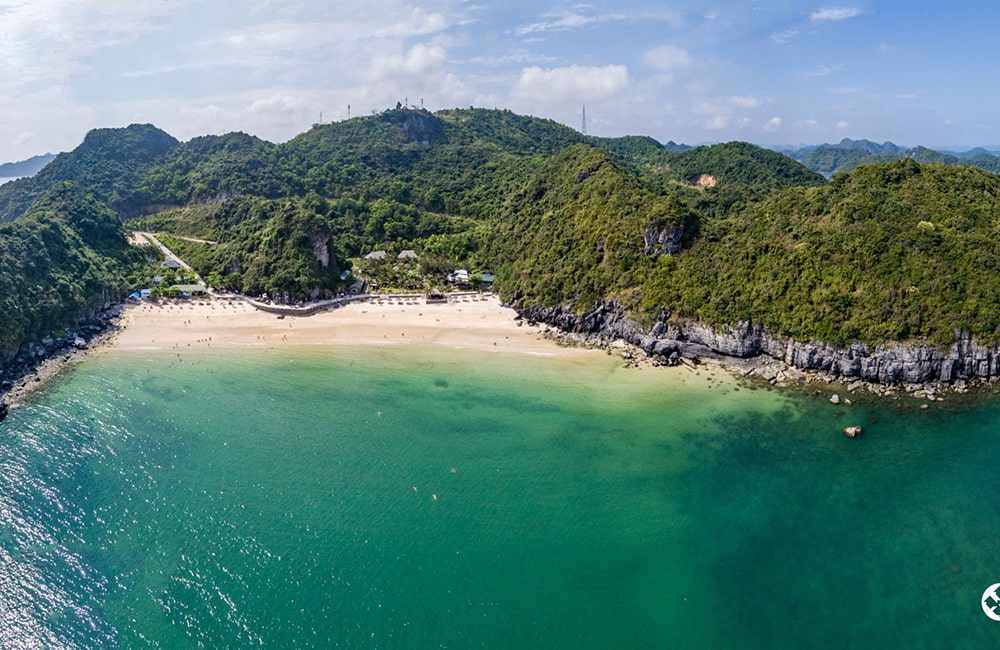 2. Destination on Cat Ba island
2.1 Cannon Fort
Vietnamese name of this place is Phao Dai Than Cong, which is one of the important historical relics in Vietnam during French Colonial. The purpose of this fort durng war was to protect Vietnam sea area, however after 1945 French destroyed all these forts so that Vietnamese couldn't use them again. It is said that human strength have been used to build these forts.
2.2 Hospital Cave
During the war, wounded soldiers couldn't receive treatments from hospital because the enemy tried to bombard all hospitals that could be seen from above. Therefore, a secret cave that was hidden from enemy was used as hospital and safe house. This hospital has 3 levels. People built the first one by concrete and divided into different small rooms for injured soldiers. There also have operation room and offices.
The second one have natural rocky wall. This level used to have a swimming pool and a cinema. The last one is place for Viet Cong offices and also used as safe house during the war.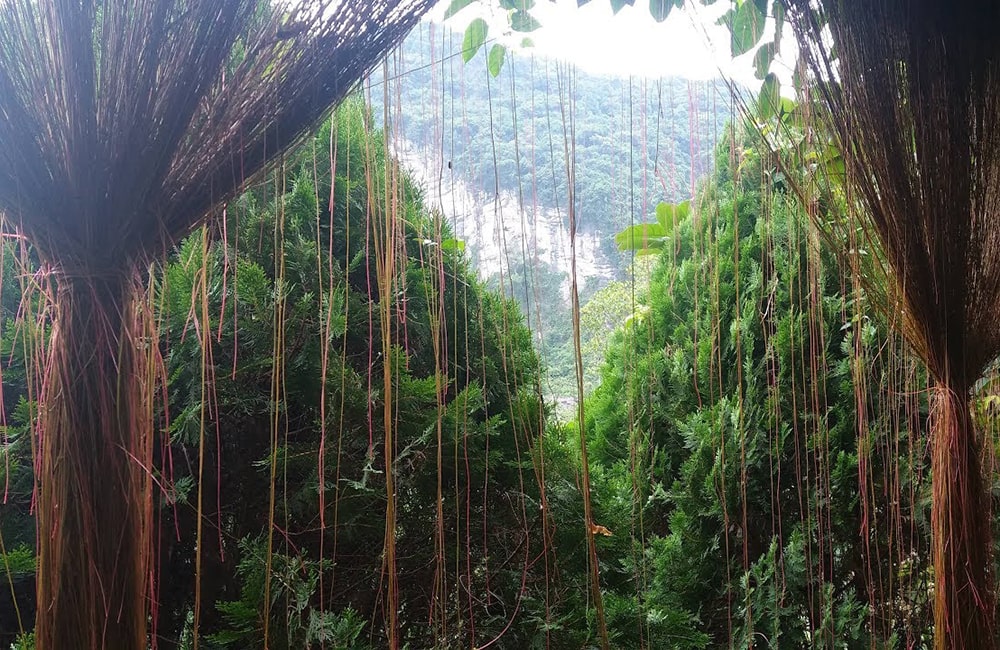 2.3 Cat Ba national park
This national park was established in 1986 with the great diversity of ecosystem both terrestrial and marine. This park has special location. From there you can visit Halong Bay and Hai Phong city. Coming to this park, you not only have chance to admire the amazing of landscape and sea view but also see how wonderful the nature is with various species of fauna and flora.
2.4 Monkey island
Monkey island is one of the most attractive destination on Cat Ba island. As you can see from its name, this island is home of thousands monkeys. It's like a reversed area dedicated to monkey. This cute animal is really bold and they can steal food from you if you don't give it to them. And they even can attack you if they feel any threat. Besides, this island is also really peaceful and pristine. You can enjoy beaches and other activities without crowds here.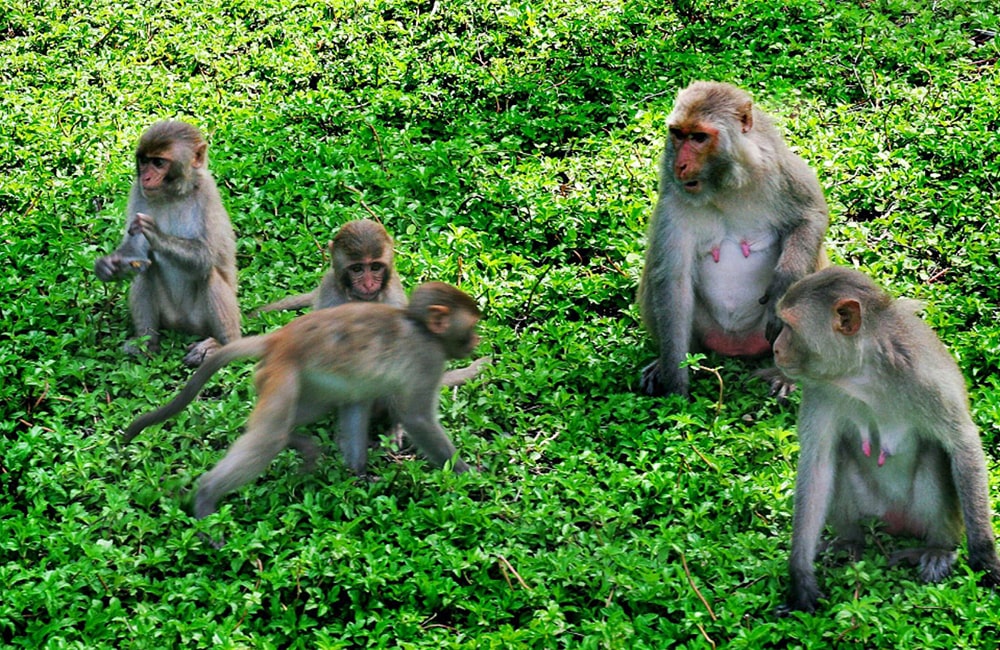 3. Activities on Cat Ba Island
3.1 Hiking
Go hiking in Cat Ba national park is one of the most enjoyable activities on Cat Ba island. This park is home of hundreds wild animals with an amazing diversity of fauna and flora. Therefore, you can enjoy the nature truly along the way of hiking. You can meet various species of butterfly with different shapes, colors here. Moreover, if you can find a high point, you can have a panorama view of Cat Ba
3.2 Rock climbing
Thanks to the karst landscape, Cat Ba becomes one of the choices for rock climbing in Vietnam. There is large number of rock climbing lover flock into Cat Ba every year to try it. There are lots of climbing routes here which are suitable for your skills and strength. Renting gear here is quite expensive so if you really want to try rock climbing in Cat Ba, you should bring your own gear.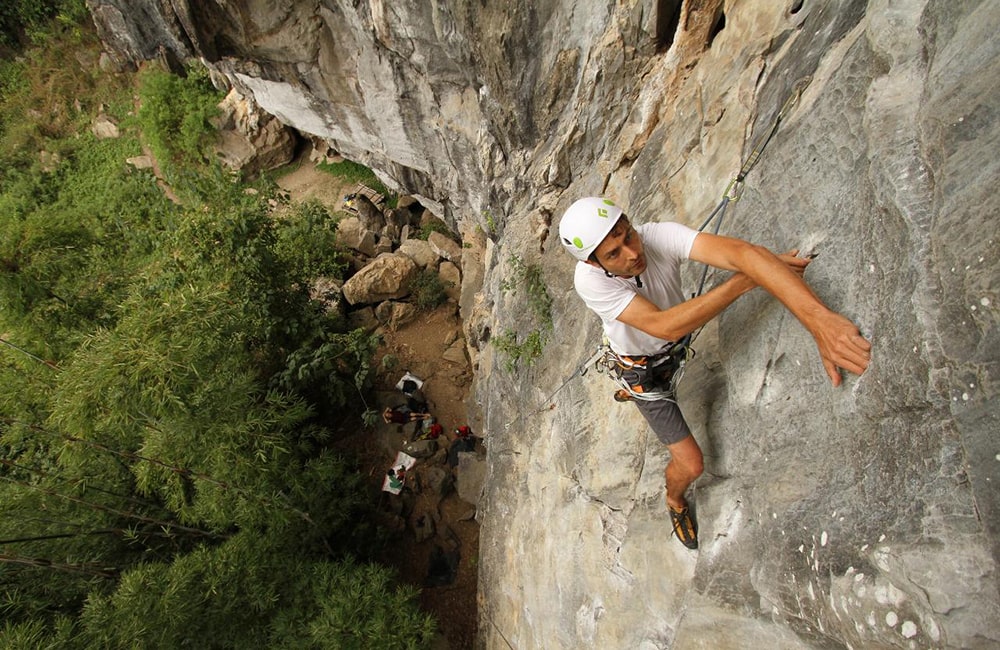 3.3 Aquatic activities
Cat Ba is an island so we can't mention aquatic activities here. There are some famous beaches here which are near the town. They are all clean with calm water where you can spend your day and totally relax. You also can join in other activities like kayaking and snorkeling. You can easily find a place for kayak rental and a diving center.
4. Where to eat on Cat Ba island
In Cat Ba you can find fresh seafood in any restaurant. You can see any kind of sea creature swimming around and 2 seconds later, they become your delicious dinner. The menu in seafood restaurant is almost the same. So here are some others interesting restaurants on Cat Ba
4.1 The Good Bar
This bar serves western food and cheap local beers. You can drink as much as you want here and it's definitely cheaper than in Hanoi. If you travel during the time of World Cup, you can come there to join the crowd and have good time.
4.2 Green Mango
This restaurant offers you a wide menu from seafood to steak, from western dishes to asian ones. The atmosphere here is perfect for chilled night with wine and cocktail. Staff here is very friendly and helpful.
4.3 Quiri Pub Cocktail & Restaurant
This place has easy-finding location which is near a lake. Here they serve many kinds of cocktail with bizarre flavor. Nowhere you can find Pho cocktail with true flavor of Pho. The owner is very friendly and he is willing to telling you the recipe for that.
4.4 Casa Bonita
If you are a vegan, this restaurant is perfect for you. Normally, it's difficult to find a vegan restaurant among various seafood restaurants. They have wide range of vegetarian food and vegan smoothie. All staff speak English.
5. Best time for visit Cat Ba
From October to November, the weather is awesome for hiking and relaxing on the beach. There is less rain at this time so you can have enjoyable hiking at national park and visit around easily.
From December to May you will experience the cold if you travel to Cat Ba. This time is also the low season of tourism in Cat Ba so services are cheap and you can visit this island without any disturb from crowds.
From June to August is the high season in Cat Ba. This is the best time for beach activities because it's hot and sunny. Other activities like hiking, kayaking, snorkeling,… are perfect at this time.
Good to Know
Languages spoken
Vietnamese