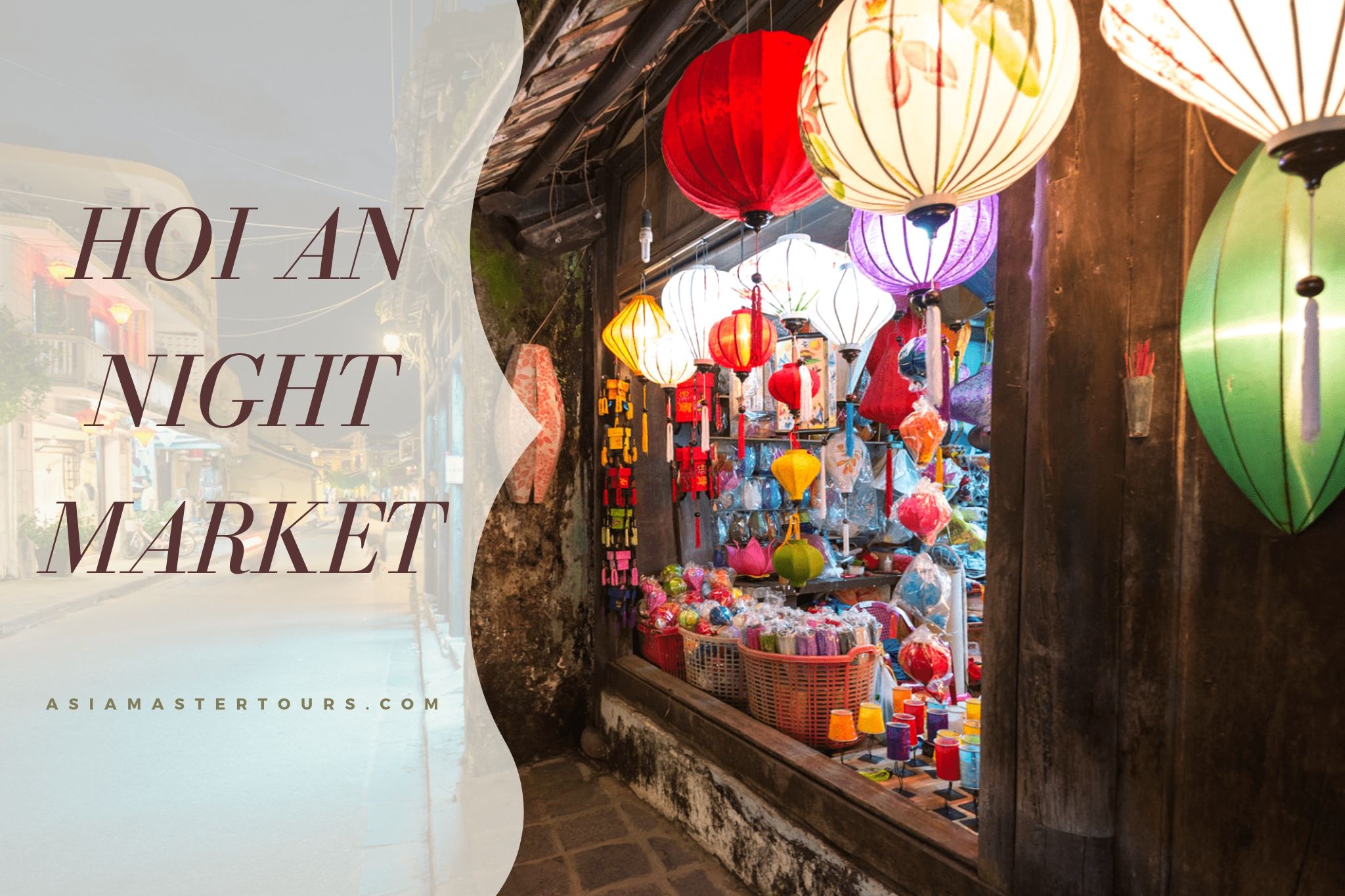 Discover the busiest night market in Hoi An old town
Nguyen Hoang Hoi An Night Market, also known as Hoi An Night Market, is a popular place for domestic and foreign tourists. This is a place for tourists to shop, take a scenic walk or explore the lifestyle culture of the people in Hoi An.
Nguyen Hoang night market, which is named after the street it is on, is one of the busiest and most bustling night markets in the old town. There are all kinds of specialties, souvenirs or the most typical delicacies of Pho Hoi here. If you have come to Hoi An, you definitely should not miss the opportunity to visit this famous Nguyen Hoang Hoi An night market.
An unique market in the heart of the old town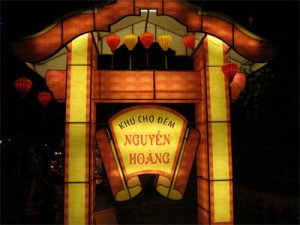 Traveling to Hoi An without exploring the night markets such as Nguyen Hoang night market is a huge omission. The night markets are always hidden interesting surprises for visitors to explore.
For many people, they come to Nguyen Hoang Hoi An night market not to buy and sell but sometimes to immerse themselves in the bustling and busy atmosphere or simply wander the Hoai river at night and admire the view of trading by the river.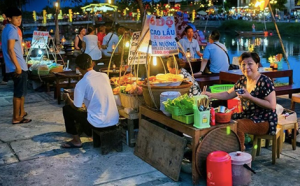 Nguyen Hoang Hoi An Night Market is about 300m2 with about 50 stalls extending along the Nguyen Hoang route. Goods here are very diverse with all types, from souvenirs, cuisine to decorations, clothes, bags … Especially this market is bold with local characteristics of its own beauty only in Quang Nam.
Opening hours
The market runs from 17:00 pm until 11:00 pm. Walking along the market, visitors will see a variety of items, including some local specialties such as clay pots, souvenir pottery from Thanh Ha pottery village. Besides, it also has cloth, silk, colorful lanterns or famous delicacies of Hoi An such as Quang Noodle, cao lau, lotus seed Che, scallop rice paper … Each item or dish carries the breath of the old town.

Prices at the Nguyen Hoang Hoi An night market are quite friendly and suitable for many classes. When shopping here, it is obviously that you need to bargain to get to the closest price, although the prices tend not to be that far off from the true value. Walking in the night market and stopping to enjoy delicious food, chatting and learning more about the culture of the people here are amazing experience that you should not miss.
Experience in Nguyen Hoang night market
According to many visitors when visiting this Hoi An night market, they are most impressed with the scene of the market with sparkling lanterns and elaborate handicrafts galaries. Lanterns are also the most typical handmade products of Hoi An and are often bought as souvenirs by tourists.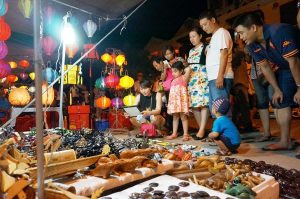 Another interesting thing when visiting the Nguyen Hoang night market is the lively folk performances. Singing a hut is an ancient culture of the people of Quang Nam. And today that helps visitors have the opportunity to enjoy and understand more about this type of folk art. Besides, people have held performances in many places, including the night market.
Traveling to Hoi An ancient town and visiting Nguyen Hoang night market to discover more interesting things and buying local items are great experience that visitors should not miss. After walking around the night market, visitors can stop by Chua Cau and walk in the heart of the old town to admire the scenery and take souvenir photos. If you want to find a quiet corner to see the city at night, the high-view cafe overlooking the street and Hoai River will be the perfect suggestion.
Each market of a locality will reflect the culture and lifestyle of the people in that area. Therefore, visiting the Nguyen Hoang market, tourists will always find interesting things about people and culture of Pho Hoi.
So what do you expect more for a great trip? Please contact us – Asia Master Tours for guidance, advice and get the most preferential price when you, your family and friends are going to enjoy Hoi An city.
You can also explore more information about Hue such as Hue Vietnam resorts, Hue Vietnam beaches and Hue Vietnam weather or see our exciting best Sapa tours such as Sapa Motorbike Tours, Sapa Package Tours and Sapa Trekking Tours.
Contact Us
Address: 272 Khuong Dinh Street, Thanh Xuan District, Hanoi, Vietnam
Phone: (+84)24 6293 4678
Email: info@asiamastertours.com
Hotline: (+84)962 313 698
Website: http://www.asiamastertours.com