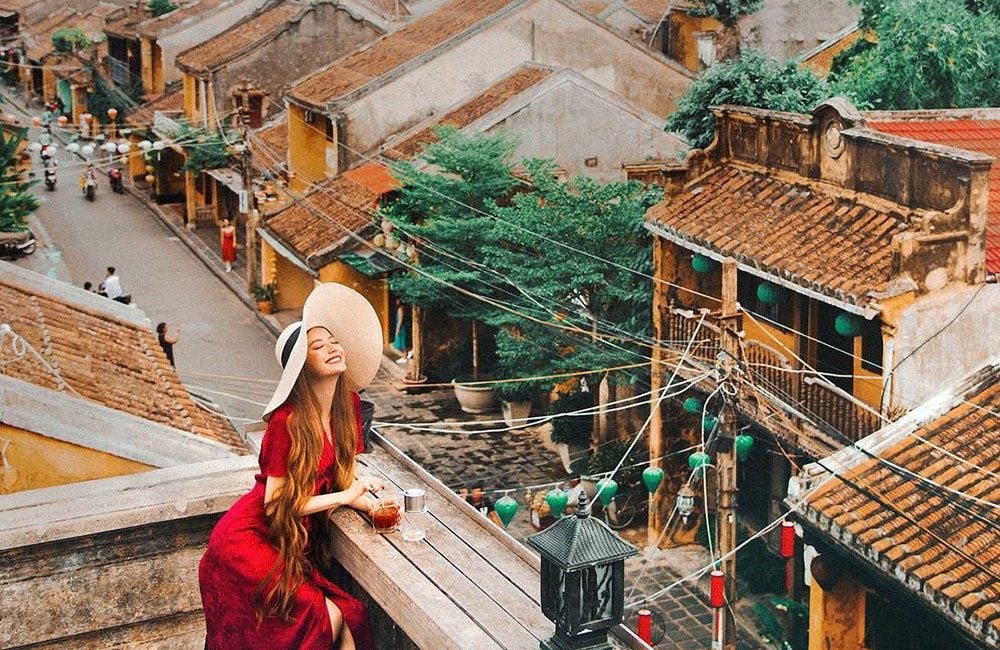 Top things to do in Da Nang and Hoi An
If you get bored of unreasonable high price and the annoying crowd of tourist destinations, you can choose to go to Da Nang. You might think this place is not different from other places in Vietnam. But, you are wrong. Da Nang is one of the most worth-living cities in the world. And, this title has reasons. A trip to Da Nang will show you the reasons why. And, we can make sure that we didn't exaggerate anything about Da Nang.
And, when it comes to Da Nang trip, we tend to go to Hoi An as well. Hoi An is the best and most beautiful ancient town in Vietnam. Here, you can enjoy the atmosphere, the ancient wooden houses, the culture and the traditions of Vietnam. We can make sure that when you plan a trip to Vietnam, you also name Da Nang and Hoi An as the potential destinations. But, do you know what are the best things to do in Da Nang and Hoi An? You are not Vietnamese and a local, so you don't know. Then, you need some advice from those who know Vietnam the best. Let's check out our article right now to know what you should do in these amazing destinations.
1. What to do in Da Nang?
Your vacation will start in Da Nang, so in the first part of things to do in Da Nang and Hoi An, we want to show you some interesting activities that you can do in Da Nang.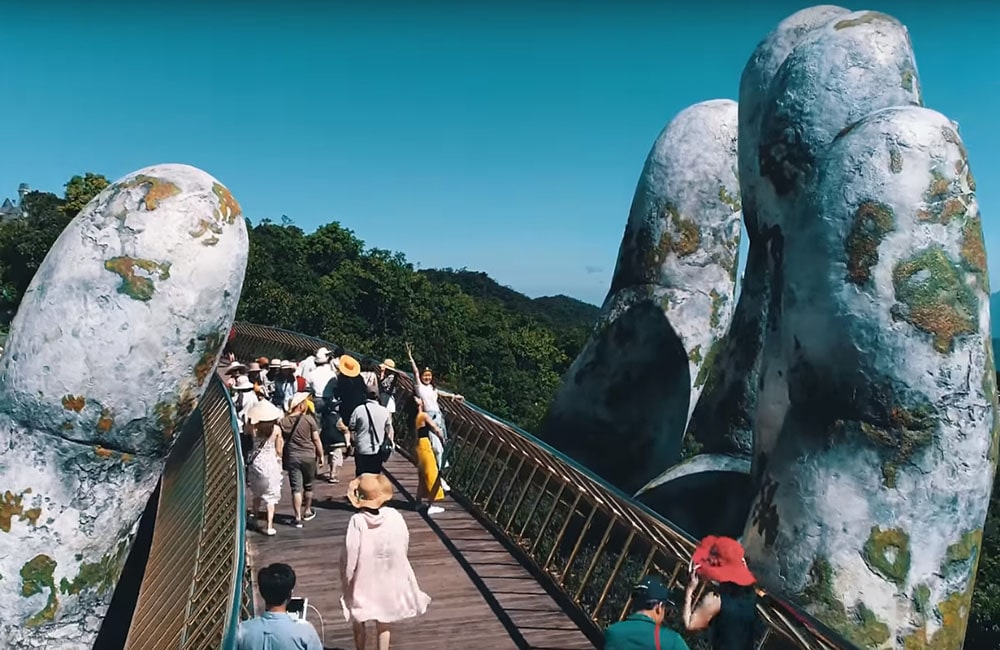 1.1. Enjoy your morning in Da Nang
If you want to watch the beautiful sunrise, wake up early in the morning and go to My Khe beach! You should stay in hotels near the beach to be able to walk leisurely watching the peaceful sunrise and an energetic new day, watching the bustling fish market of fishermen here. We can make sure it's an unforgettable feeling.
In addition, instead of eating breakfast at the hotel, you can move out to enjoy breakfast and discover the way local people enjoy their breakfast. You will realize that people in Da Nang especially like to have breakfast outside instead of cooking at home. They will spend this time together to go to for breakfast and then coffee. That is also the reason why Da Nang eateries grow dense in any way you visit. There are lots of nice places offer you a delicious breakfast in Da Nang. And, enjoying local breakfast is one of the best things to do in Da Nang and Hoi An
Next, you can go to Linh Ung Pagoda, which is one of the sacred temples with the largest Guan Yin Buddha statue in the country.
1.2. What should you do in the afternoon?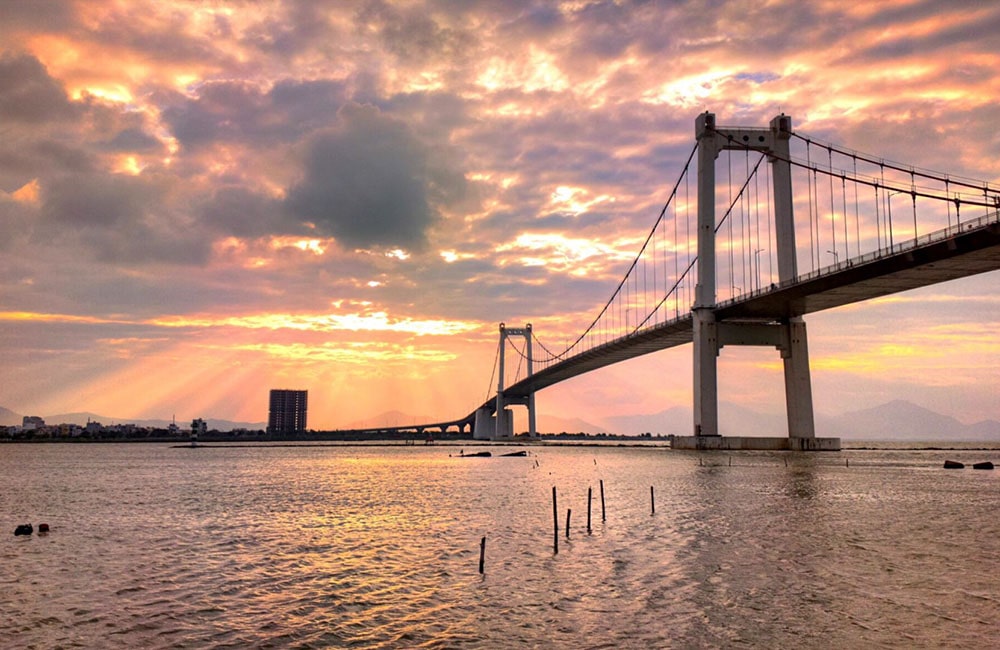 In addition, you can rent a motorbike to visit Son Tra Peninsula or go to Ba Na Hill Then you should explore Da Nang cuisine by stopping at the dining places such as visiting Quang Nguyen Cong Tru Noodles or Pork Roll Roll on Tran Street on Le Duan Street …
If there is the time you can go to My Khe beach to watch the sunset, surely this time will have the enchanting beauty that is not inferior to the morning dawn. Or, you can go to any rooftop café in town to have a panoramic view which is worth-to-do things to do in Da Nang and Hoi An. There are various luxurious hotels near the beach having rooftop café.
1.3. Enjoy a dynamic Da Nang at night
In the evening, you can visit the famous bridges to have stunning checkin photos or have the ideal view to admire the city at night.
Go on weekends to admire the impressive fire sprinkler bridge at 21:00 on the day. The Dragon Bridge is also known as one of the best bridges to receive EEA awards for design and is always attractive to visitors by the impressive sprinkler and fire sprays.
23h00-23h30 The love bridge is no longer crowded with passersby, so it is ideal for you to end your trip with a cool cocktail and watching the beautiful city at night.
For dynamic things to do in Da Nang and Hoi An, you can visit some interesting bars in An Thuong street. Here, you meet lots of new friends. They are very friendly. And, they are ready to tell you interesting stories about Da Nang.
2. What about Hoi An?
After spending one day in Da Nang, you can departure to Hoi An. Hoi An is only 30 minutes from Da Nang. So, you can go to Hoi An at the end of the day. Spend one or two nights in Hoi An before coming back to Da Nang. And, here are things to do in Da Nang and Hoi An.
2.1. Hoi An in the morning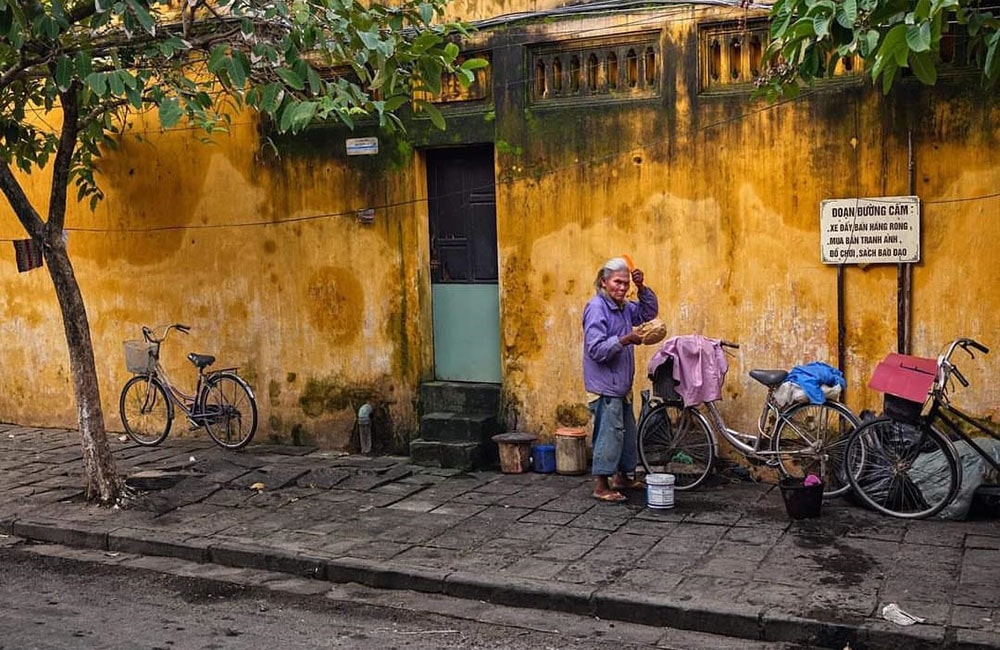 Early in the morning when the sun just rises, when the old town is still sleeping, there are lots of moments that should not be missed.
It would be great if it was beautiful in the morning, with a little early sunshine, you can see some street vendors, bicycles passing the street, the old houses still closed, no shops, not crowded, which is an extremely idyllic setting. The things to do in Da Nang and Hoi An are just walking out into the street at around 5-6am and inhaling the fresh and new air
After a walk, you might want to have breakfast. A Phuong bread at 2B Phan Chu Trinh or Madame Khanh bread at 135 Tran Cao Van with delicious meat, rolls, pâté, raw vegetables, and the aromatic sauce will provide you with enough energy for the new day. These two bakeries are extremely delicious and famous – not only in Hoi An but also all over the world. The average price is 20,000 VND/ bread.
2.2. What to eat in Hoi An
The next thing you should do is enjoying delicious dishes of Hoi An. Recharge energy to continue for the afternoon with chicken rice. This is also one of the famous dishes in Hoi street. The most famous chicken rice is Ba Muoi rice at 22 Phan Chau Trinh.
In the summer, we can rent a bicycle or motorbike to go to Cua Dai and An Bang beaches. Or simply lie cool under the green coconut, white sand. There are lots of things to do in Da Nang and Hoi An and lots of food to eat, but you can't eat all the time. So, take a rest before the food tour in the afternoon.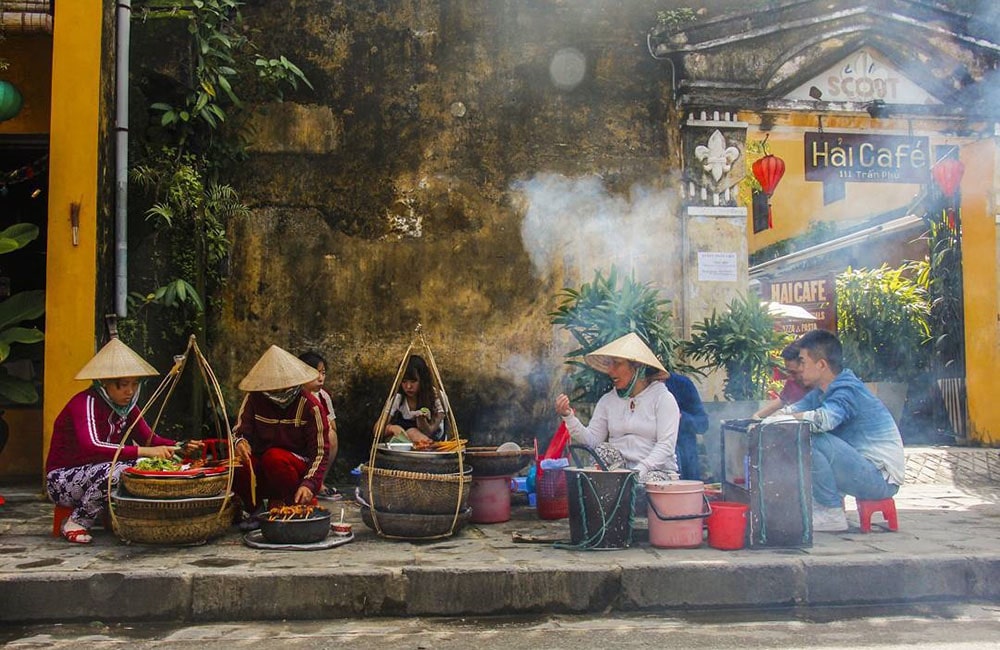 In the afternoon in Hoi An, the most interesting is sitting at a street snack. Delicious and inexpensive snacks such as rice paper rolls (5,000 VND / 1 skewer), fried rolls (5,000 VND / piece), banh beo (4000 VND / cup), pigskin cake (2,000 VND / pcs), tea beans, tofu (VND 10,000 / cup) … etc are sold along big streets like Tran Phu and Nguyen Thai Hoc. This street is a culinary paradise for those who have a soul to eat and drink.
There are still lots of things to do in Da Nang and Hoi An that we can't tell you all. So, we only give you some suggestions. You can follow them. But, if you don't want, you can discover these places in your own way. And, don't forget to share with us.