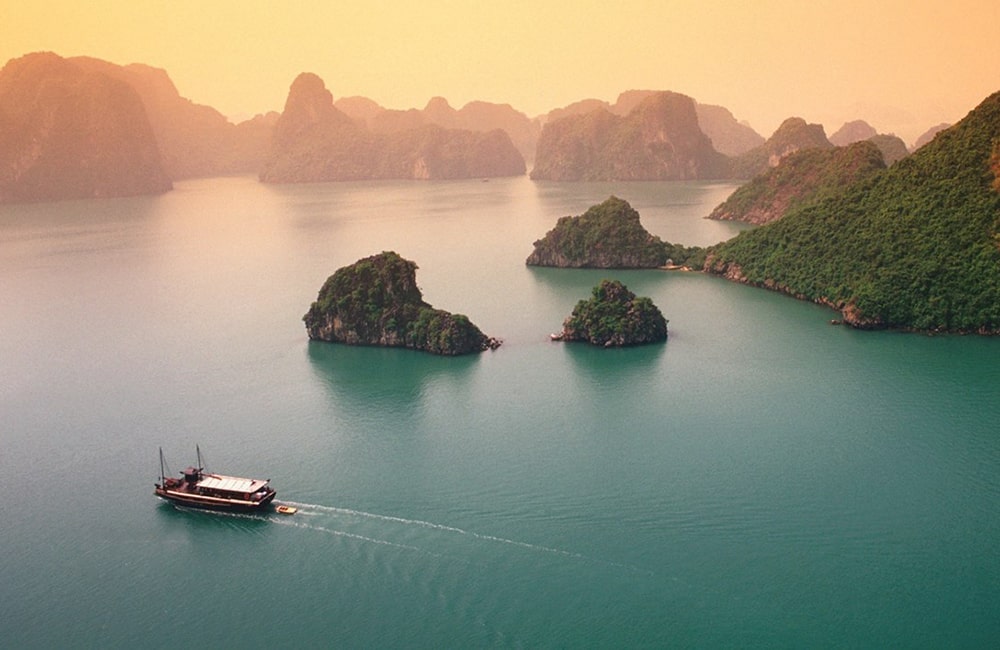 Top great destinations in Halong that helps you discover the true beauty of Halong
To discover Halong bay, you have to stay here at least 2 days. During this time, you should visit as much caves as you can because these exotic caves are the prominent feature of Halong bay. Then, you also should enjoy the beaches in Halong. It's said that beaches in Halong are as beautiful as those in Nha Trang. Moreover, you also need to join in various exciting activities that Halong bay offers you such as kayaking. But, do you know where and how can you enjoy all these things? Don't worry! Halong bay Vietnam map will show you in this article.
With all places in this list, you can enjoy Halong in particular and Vietnam in general in the right way. You will know how to discover Halong bay, where you should go to understand. So, don't forget to add all these destinations in your bucket list right away.
1. Overview about Halong
Halong Bay is a landmark of Vietnam, recognized by UNESCO as the natural heritage of the world, with thousands of islands made of great creativity and lively. Halong Bay has beautiful poetic, lyrical, attractive tourist attractions with domestic and foreign tourists.
The current shape of Halong came from the process of forming and developing the earth's history, which is the residence of the ancient Vietnamese as well as the visual art of creation. . Halong Bay is famous for the presence of thousands of different small islands and caves as well as a cave into a world that is lively and mysterious. Besides, Halong Bay is also home to high biodiversity with typical ecosystem along with thousands of species rich and diverse. This place is associated with cultural values, heroic history of the nation. For a long time, Halong Bay became the destination of many visitors.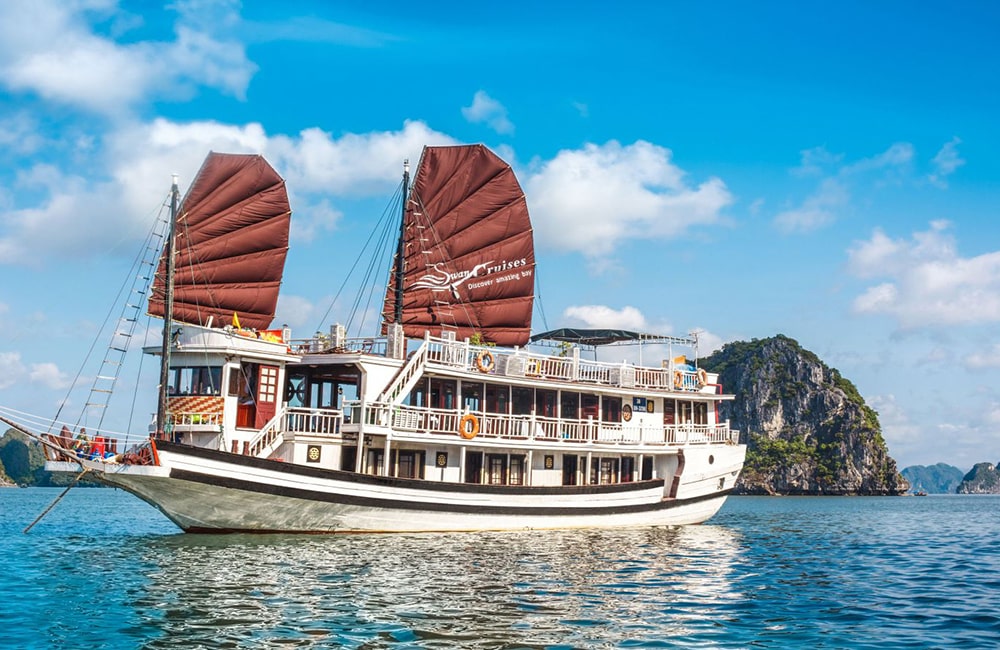 2. Halong bay Vietnam map
2.1. Bai Tu Long bay
Bai Tu Long is a bay of Vietnam, located in the Gulf of Tonkin, in the Northeast of Vietnam. Bai Tu Long Bay consists of a sea area of Halong City, Cam Pha City and Van Don Island District. It borders Halong Bay to the southwest, adjacent to the sea to the east, Cam Pha to the west and Co To island to the northeast. Bai Tu Long Bay consists of hundreds of large and small islands, many of which are large and populated. With its special position, Bai Tu Long bay is one of the most beautiful destinations in Halong bay Vietnam map.
Bai Tu Long Bay includes many famous small and big islands such as Bai Tho Mountain, Con Coc Island, Hon Ong Hill, Hon Tur Island, Dam Oan, Hon Quoc Island, Con Co Islet, Thien Canh Son Cave, Tam Cung Cave, The Maze cave…. The island system contains high, small islands jutting over the water stretches hundreds of kilometers to create a majestic nature but without the romance.
2.2. Titop island – Halong bay Vietnam map
Titop Island is located in Halong Bay, in Halong City, Quang Ninh Province, about 7 – 8 km to the Bai Chay Tourist Port in the Southeast. Especially, at the foot of the island there is the shape of a full moon embracing the island, the sandy beach is small but airy and quiet, 4 seasons clean water and green. In the late 19th century, the island was named Cat Nang. On November 22, 1962, President Ho Chi Minh and astronauts of the Soviet Union Gierek Man Ti Top visited the island. To commemorate that trip, President Ho has named the island Ti Top Island.
2.3. Sung Sot cave
Sung Sot cave is located in the central part of the World Heritage Halong Bay. The cave belongs to Bo Hon Island. This is the most beautiful cave of Halong Bay that can hold thousands of people. The path to the cave is stunned under forest foliage, stone steps grafted. The deeper into the cave, more and more strange things such as banyan trees ancient leaves, sea bears, dinosaurs … show up in front of you, which makes this place become one of places in Halong bay Vietnam map.
2.4. Thien Cung cave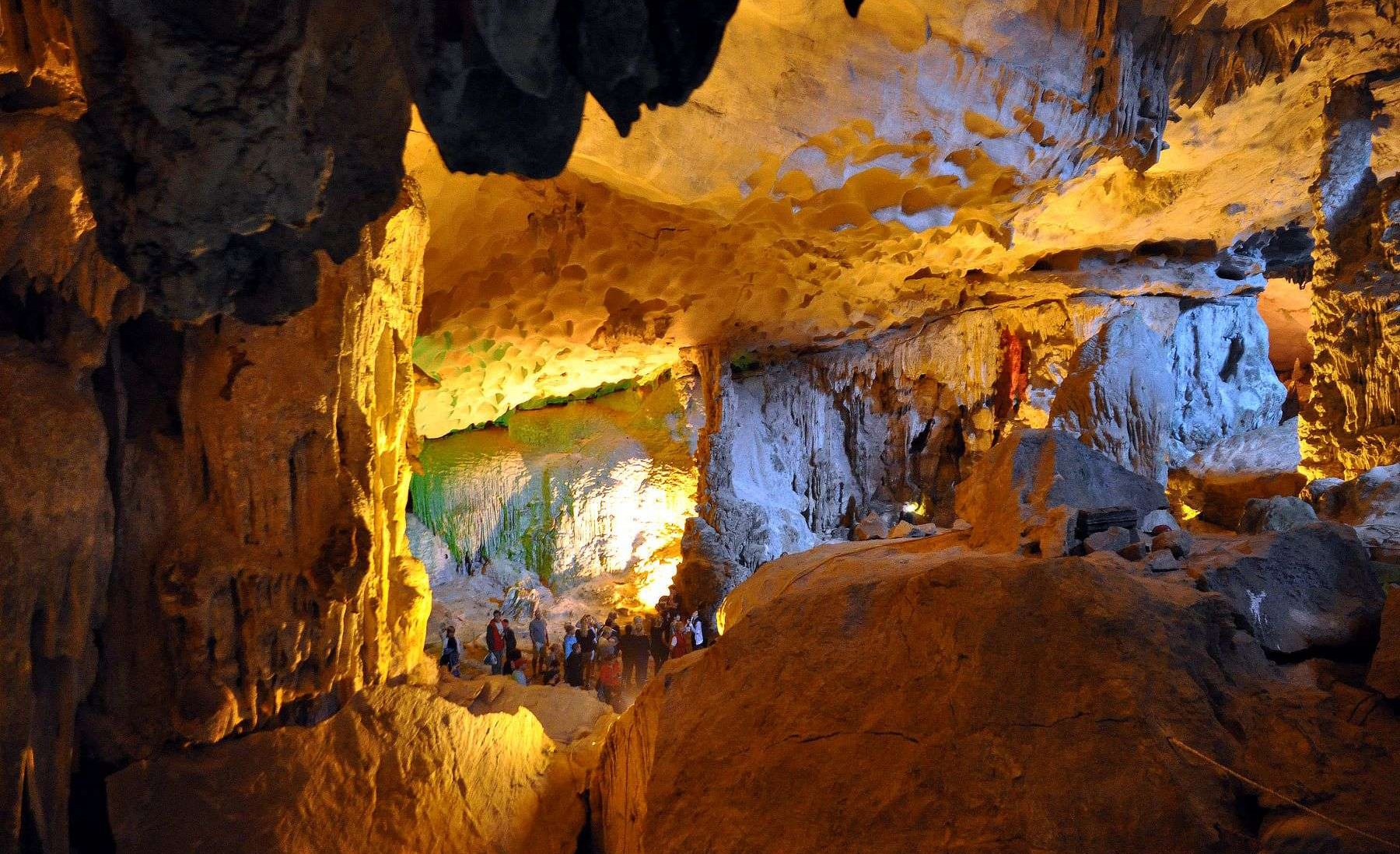 Thien Cung grotto is located near Dau Go cave, the cave is at the height of 25m. It is considered one of the most beautiful caves in Halong Bay. The 10,000-square-meter wide skyline has a very complex structure, consisting of multiple levels, with multiple ceilings and high walls. Particularly in the Heavenly Palace, there are countless stalactites and stalagmites with strange shapes. One of destinations in Halong bay Vietnam map that you shouldn't miss is Thien Cung cave. Here, you can feel like you get lost in a paradise.
2.5. Trong Mai islets
Trong Mai is selected as a symbol of Vietnam tourism, located in the south west of Halong Bay, 5 km from Bai Chay tourist port, near Dinh Huong island. The shape these islets look like a hen and a chicken. In the middle of the vast land there is a rooster, a hen arrogant on the water. From the water surface to the top, the height of each one is more than ten meters. The giant body standing on the foot of the trench, the difference seems to just a few waves fluttering, the heavy rocks can fall down any time, but these two chickens are still standing there to wear storms, rain far. There are many works of photography, painting, poetry … about these two chickens. Their image has become a symbol of Halong tourism so that you can't miss to see these symbols of Halong bay Vietnam map.
Here is the list of destinations that you should take note in your notebook so that you can understand Halong bay and you can see the true beauty of this place.