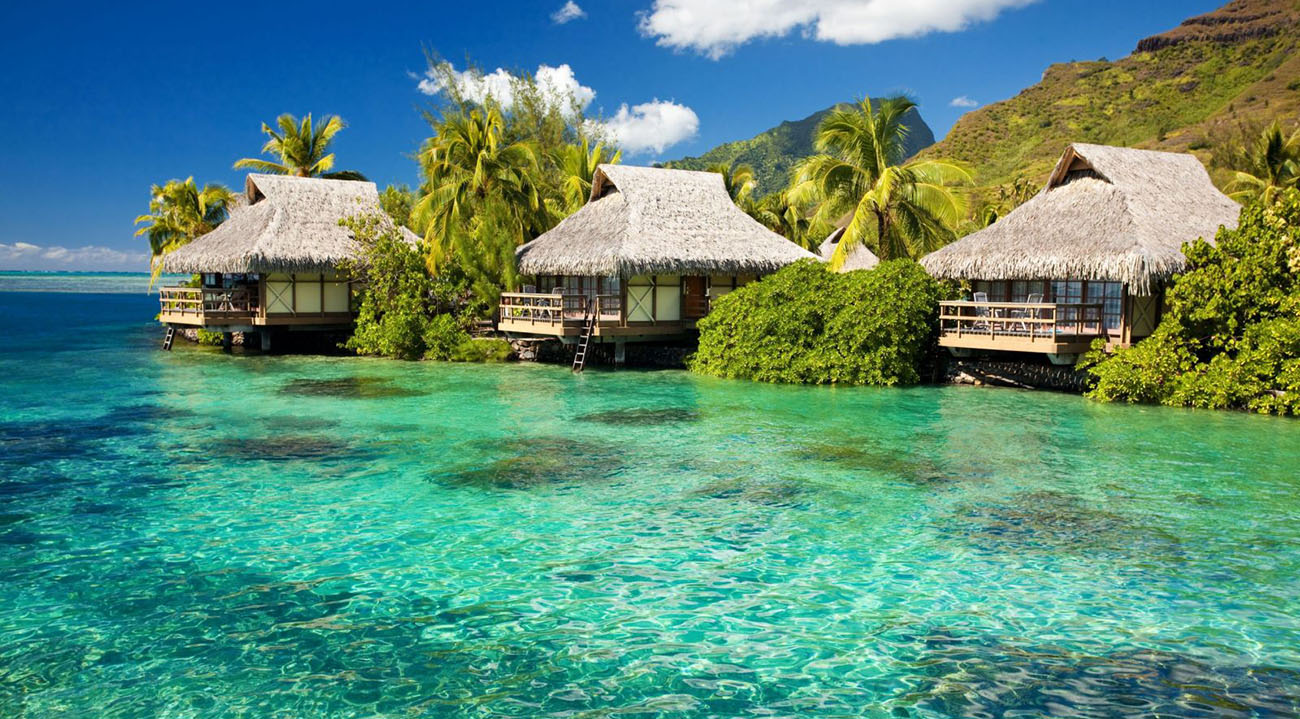 Interesting things of travelling to Vietnam in January
Spring is the season of life, so there is no reason not to book a flight for holiday. Among the most attractive destinations of Asia, Vietnam is a notable representative. You might experience cultural differences in Vietnam with Vietnam travel January as well as the contrast of weather between the north and the south. But is it interesting? I bet you will feel it. So today I want to tell you all the things you might want to know about Vietnam travel January
1. Vietnam travel January – Unpredictable companion – The weather
The weather is kinky and will give you some unwanted surprises. However, it also bring you joy for your trip. The weather of Vietnam travel January is quite distinctive. It's divided into 2 parts, one with cold wind in the north and the other with warm temperature in the south. This time of the year is winter in the north, so you would experience low temperature there. Sometimes, under the effect of monsoon, the temperature can drop below 10 degrees. Especially, in some mountainous areas like Sapa, Lang Son, Ha Giang it can be low zero and have snow.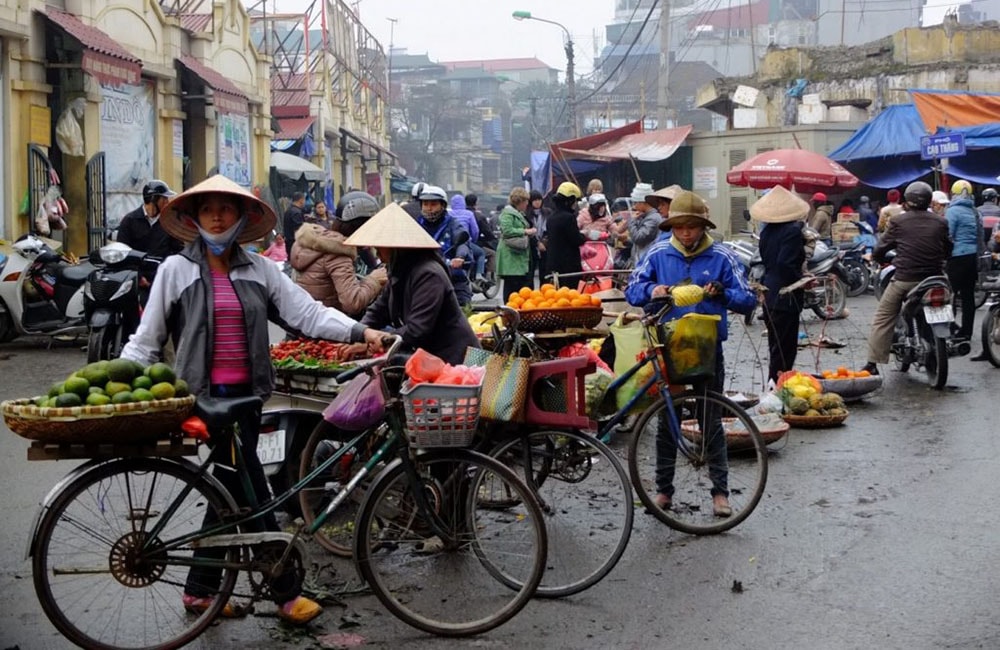 In contrast, if you have Vietnam travel January, you will feel warmer from the central to the south. From Hue, Hoi An, Da Nang to Ho Chi Minh City the temperature fluctuates from 24 to 28 degrees, which I consider it mild and pleasant. And it's also appropriate for beach and other aquatic activities.
2. Vietnam travel January – Nice places to see
Hanoi
This destination is dispensable in any travel itinerary. It's the capital of Vietnam, I guess you all know. This city has beautiful angels and its own attractions regardless of the traffic and crowds. Anyway, I highly recommend you to visit Hanoi if you are in Vietnam travel January. This is because at this time you can feel a totally different atmosphere of Hanoi when people are preparing for the biggest holiday of year – Tet holiday. You must be familiar with Christmas in your country, but now you see people hustling for an event as big as Christmas.
This town is one of the most famous destinations in Vietnam. I guess you have heard about this site several times form your friends or on newspapers, and you also have enough curiosity for it. Then why don't take advantage of Vietnam travel January for visiting Sapa. Some people call it heaven on the earth. The nature is amazing with savage forests and green rice terraces. However, the most significant attraction is the diversity of ethnic culture. This land is the home of various ethnic minority peoples, so you will have chance to get to know about the most authentic things of Vietnam.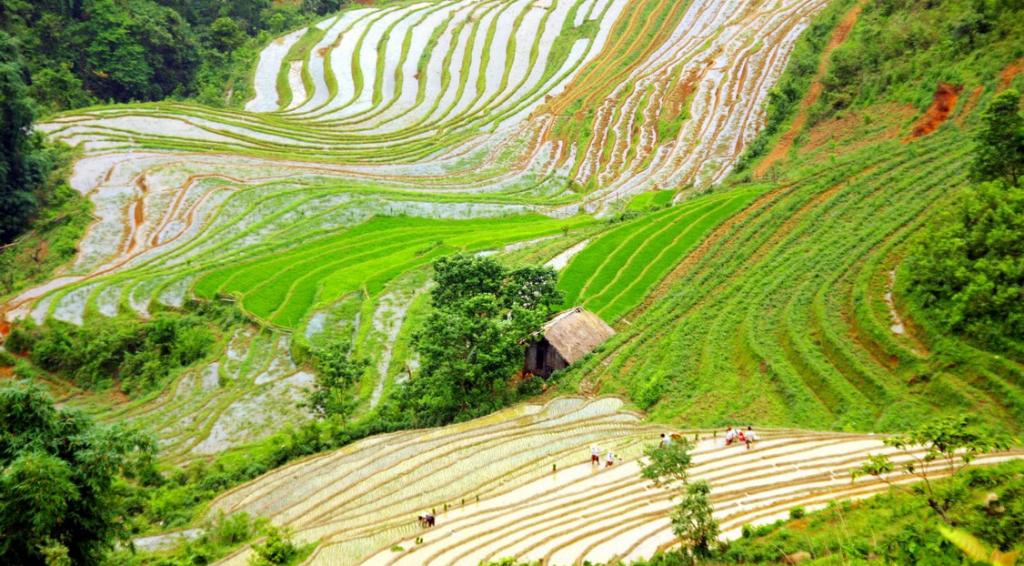 Halong Bay
This destination always draws attention of travelers. This place is one of the most stunning destinations in Vietnam. In summer, you can join in various interesting activities here like swimming, kayaking,… But I don't think they are for Vietnam travel January. The cold water definitely stops you from swimming or any activities related to water. Relaxing on cruise is an alternative option for you. You can lie down on the sundeck, contemplate the stunning islands of the bay with a wonderful cocktail. If you are on Vietnam travel January, a cruise to Halong Bay shouldn't be skipped out in your itinerary.
Hoi An
Make sure you don't skip the central Vietnam. This area is the mixture of the north and the south with wonderful weather in January. And the notable representative of this central land is ancient town – Hoi An. If you are going on Vietnam travel January, don't miss this spot. You might wonder if there is any difference between Hanoi Old Quarter and Hoi An or not. And I would say Hoi An is much more amazing with unique architecture. Hanoi Old Quarter might impress you with complicated crossing streets and some old houses. But Hoi An has huge influence of Chinese and Japanese architecture with almost wooden houses and bridge. This site involves in history more than Hanoi. Therefore, if you are attracted by Vietnamese culture, this site will be your favorite.
Nha Trang
This city is definitely for beaches and relaxation. After indulging yourself with various marvelous views in the north on your Vietnam travel January, it's time for enjoying beautiful long coastal beaches with tender wind and lovely sunshine. You also can find some perfect diving spots here with colorful coral reefs. And if you are on vacation with your family and have children, I highly recommend several days in Nha Trang.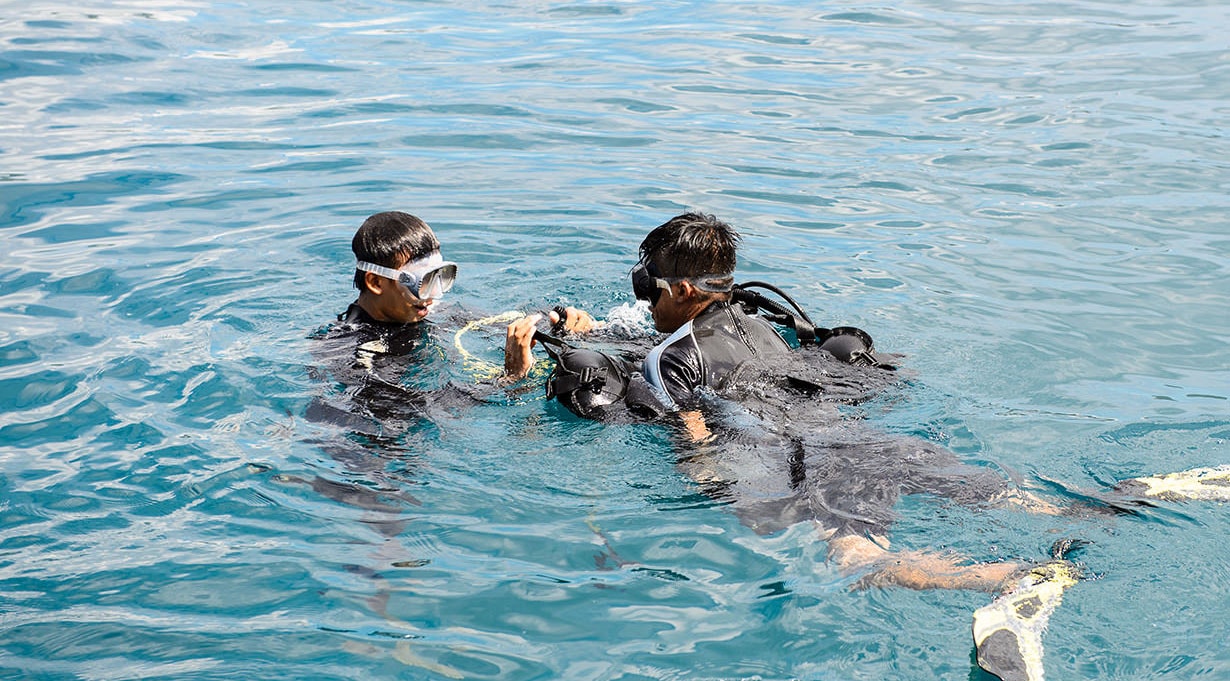 Phu Quoc Island
January is the ideal time to visit island. With clear and sunny sky, you might want to stick with the beach all the time. The temperature here drops around 25 -28 degrees. This island offers you a peaceful tropical paradise with warm water and the diversity of marine life. You might think it's similar to Nha Trang, but it's not. This island is more isolated and peaceful than Nha Trang. And I would recommend you to stay here at least one night to totally enjoy the peace and forget about the noise of city in one moment.
Ho Chi Minh City
You can think it as New York. Although this city isn't Vietnamese capital, it plays an important role in developing Vietnam economy and society. Its former name is Saigon, nowadays people still use this name. This city is the combination of historic values and modern things. There are still lots of France architectures in the city while there are also various modern buildings being built. In contrast to this, people here still keep their identity with the honesty and friendliness. If you go on Vietnam travel January, don't skip this city. This time of the year, you can experience the comfortable temperature with less rain, more sun.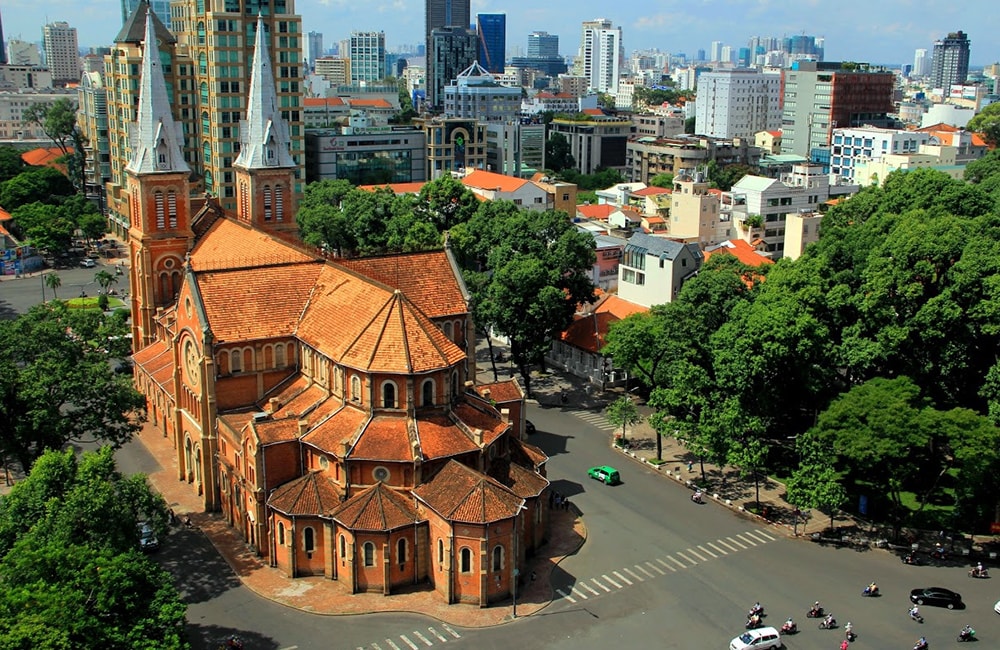 Mekong Delta
Mekong Delta is the next destination of Vietnam travel January. This delta comprises a network of swamps, canals and river. The best way to discover this spot is Mekong Delta cruise. You will pass by amazing jungles along the canals. The most intriguing of Mekong Delta is floating markets. This is because there are some small floating villages living on this delta, so people created some small market to exchange their things right here.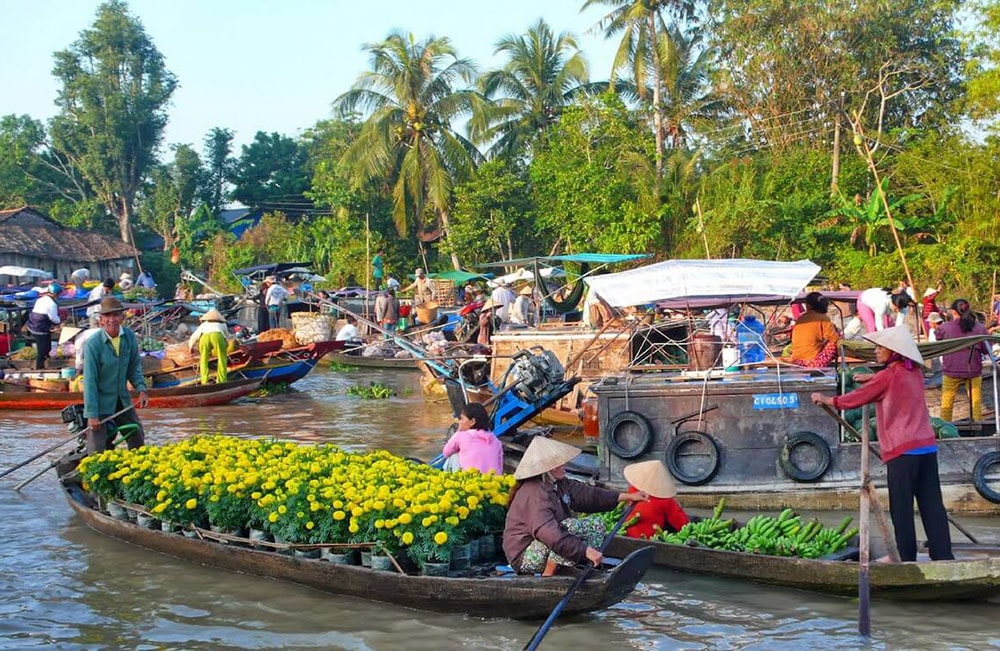 Of course, you can visit this place anytime of a year but January is the perfect time. At this time, Mekong Delta has less rain and the water is very calm. You won't find any struggle to enjoy this spot.
3. Tips for Vietnam travel January
Clothes tips: In January, Vietnam experiences the clear division of weather between the north and the south. So you should bring warm clothes along with summer outfit. It's really cold in winter of the south.
Try hot food: If you go on Vietnam travel January, you should try hot food in the north. You must know that how enjoyable it is when enjoying smoky hot dishes in winter. Hot pot, BBQ are always available. The best places for them are Hanoi and Sapa.
Prepare remedy for your skin: while the dry cold in the north will leave your skin dehydrated, the sun in the south will burn your skin. Therefore, don't forget to bring along with you in your Vietnam travel January some lotions and sun-scream. Believe me, your skin will be happy about it.
For more tips, you can take a look at Vietnam travel tips. Vietnam travel January definitely brings you lots of chance to enjoy the country. However, I think you will find out more attractive things in Vietnam on your own. So don't hesitate and book Vietnam travel January tour right now!