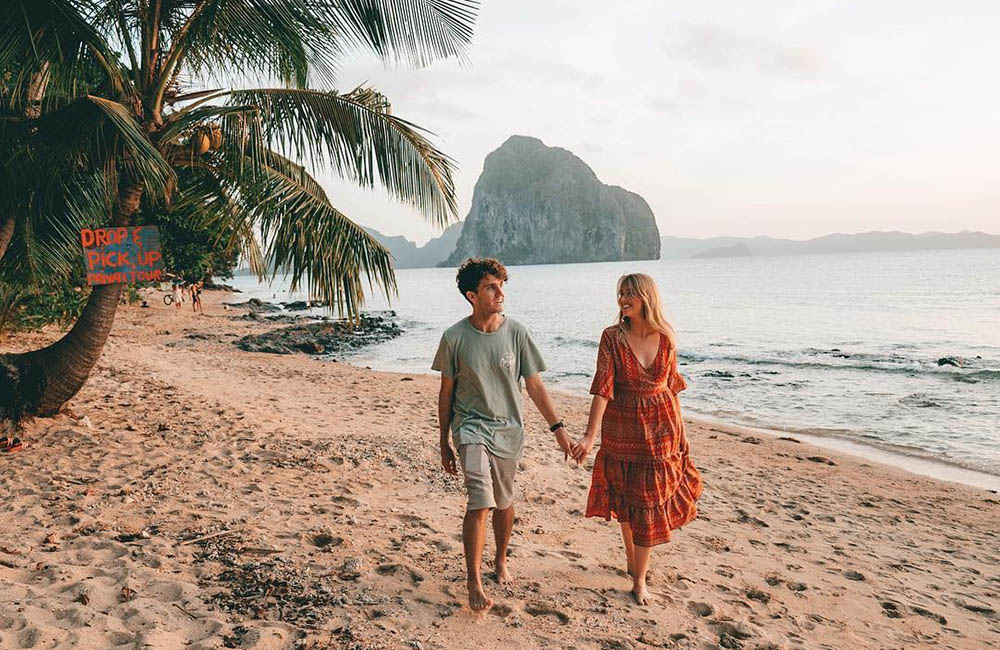 Check out these activities for romantic Valentine night
Valentine Day is coming. Some couples only want to stay at home to enjoy a good movie and share popcorn. While others will choose to go on a romantic holiday. That's why the number of tourists goes up during this time. And, one of the best destinations for Valentine Day in Da Nang. Why? Because this place offers us a reasonable price for its services. It also has lots of interesting sites around the city. You can roam around these sites in 2 days. And, there are lots of romantic things do to in Da Nang at night that are ideal for Valentine Day.
But, if you haven't had the plan to surprise your girlfriend, you should take a look at this article. Here, we will show you some interesting places and things to do in Da Nang at night. If you follow our advice, your lover will feel happy to have a boyfriend like you. But, the most important thing is that you should keep everything low.
1. Jogging
There is nothing more romantic than holding the hand of the other and wandering on the night streets watching the landscape. Han River is the perfect destination for you to do that at night in Da Nang. You can stand on the bridge, watching the rotation of the sun, the shop shimmering under the lights or thousands of stars sparkling in the sky far away is no less attractive. Try this walking journey to know the romantic feelings of the evenings when you are with your loved one.
Moreover, there are lots of destinations for you to discover at night in Da Nang. Besides, Han River, you also can visit Love bridge. Why? Because in the daytime, there is nothing special about this bridge. But, at night thousands of heart-shaped lighters are brightened. And, it creates romantic and lovely scenery for those who are in love. And, as you might notice, the name of this bridge represents love. So, you can turn your Valentine night into an unforgettable night by walking and taking pictures at this place.
2. Things to do in Da Nang at night – relax at some luxurious resorts
If your budget is quite good, you can book a room at a luxurious resort to please your loved one. If you want to do that, you should take into account the plan for weeks and book the room in advance. It's because lots of couples have the same idea, so if you don't want to ruin everything, you should call and book the room right away. There are lots of swanky resorts in Da Nang that you might want to know. These resorts assure you will have excellent service with 5-star experiences.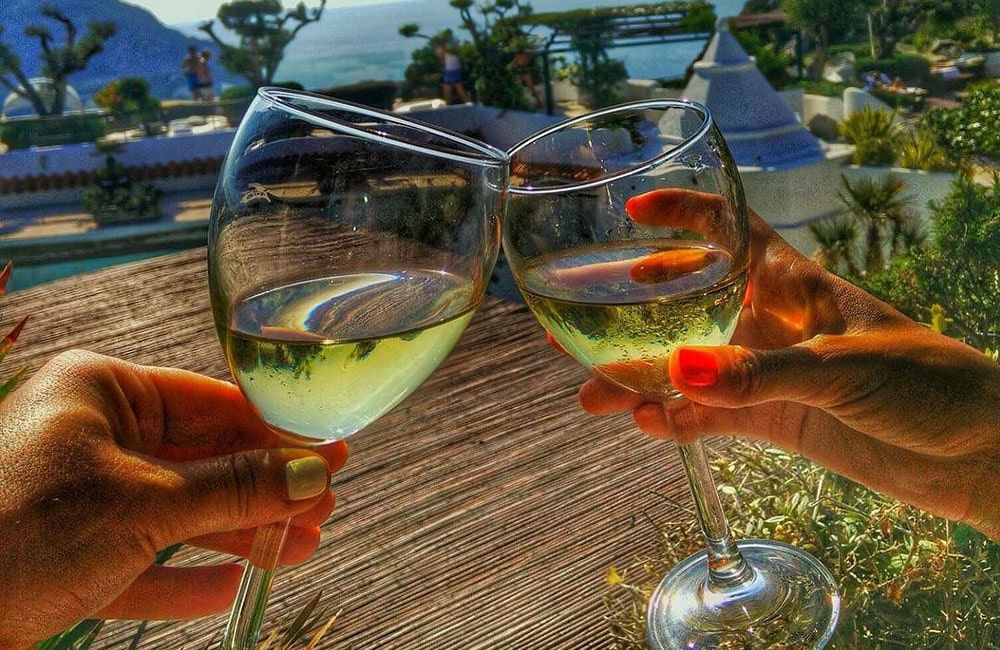 Here, you can wake up with lovely scenery when the sun is shining. You can listen to the sound of blue ocean waves day and night. And, with a dedicated service, you can prepare a memorable dinner with flowers and candles for your girlfriend. Although it might sound cliché and hilarious, and even your girlfriend says that she doesn't like it, you still should try to do it once. Any girl will love one night like that. So, if you want to make your lover happy, a romantic dinner in a luxurious resort is one of the best things to do in Da Nang at night.
3. Visit Hoi An
It will take you about 30 minutes to reach the ancient town of Hoi An – famous tourist destination that all visitors should come if they travel to the Central. You know that too! Hoi An ancient town with a quiet, peaceful space with old houses shining down on the still lake, when night falls down the bright road shines a warm light on the road. The ancient and vintage atmosphere in Hoi An also can help you to have an unforgettable night.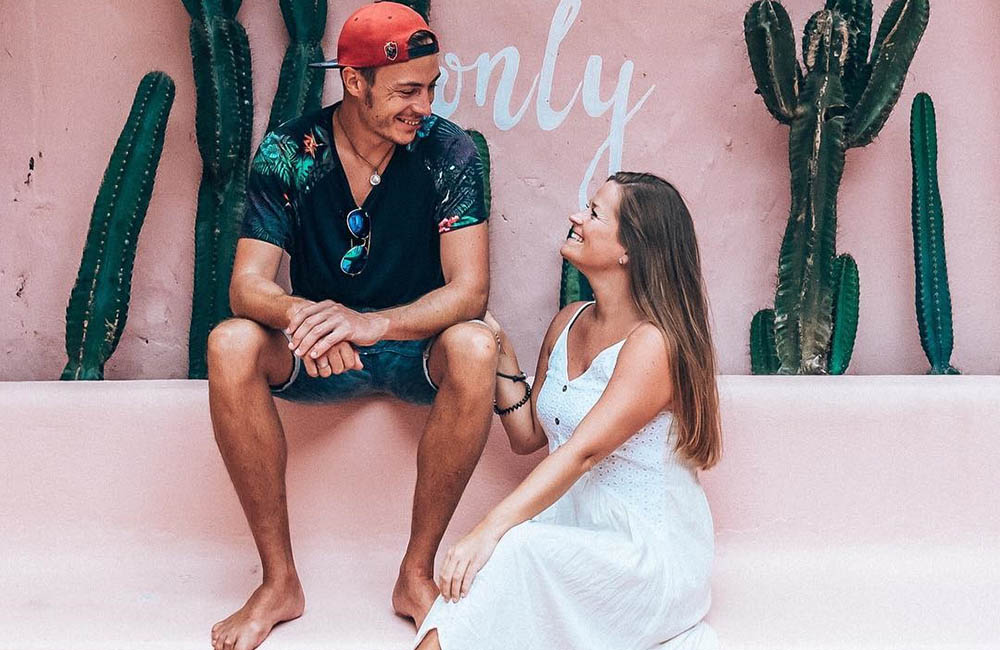 Along with your loved one walking on the streets, then you will have dinner at restaurants along the road and enjoy very Hue dishes that create a feeling of intimacy in the space filled with romance. Surely you will have a very meaningful Valentine's Day evening and full of love. So, if you can't find things to do in Da Nang at night, you can move to Hoi An and enjoy this place.
We recommend you to spend more than 2 days in Hoi An. It's because there are lots of places around the town that are the perfect background for your girl's photos. She might want to walk around and take thousands of pictures. You might feel bored and tired but it's Valentine Day and you should follow her lead because you want to make her happy, right?
For accommodation, you don't need to worry because there are lots of homestays and hotels in Hoi An. You can choose to stay in a small homestay inside the old quarter. But, if you want to have more space, you can go out of the town to look for the best hotel. Hoi An is small, so you can travel from one site to others easily.
4. Have sweet conversations in some café
If you don't want to do something too much, or you guys are too lazy to move somewhere, you can choose to have a lovely night sitting in a café and having little talks. Lots of couples enjoy this more than other things to do in Da Nang at night. It's because this activity helps you understand your partner more. And, maybe you guys can sketch a plan together. You don't need to do anything too much to show her that you love her. All you should to is listening to her and planning something for the future with her.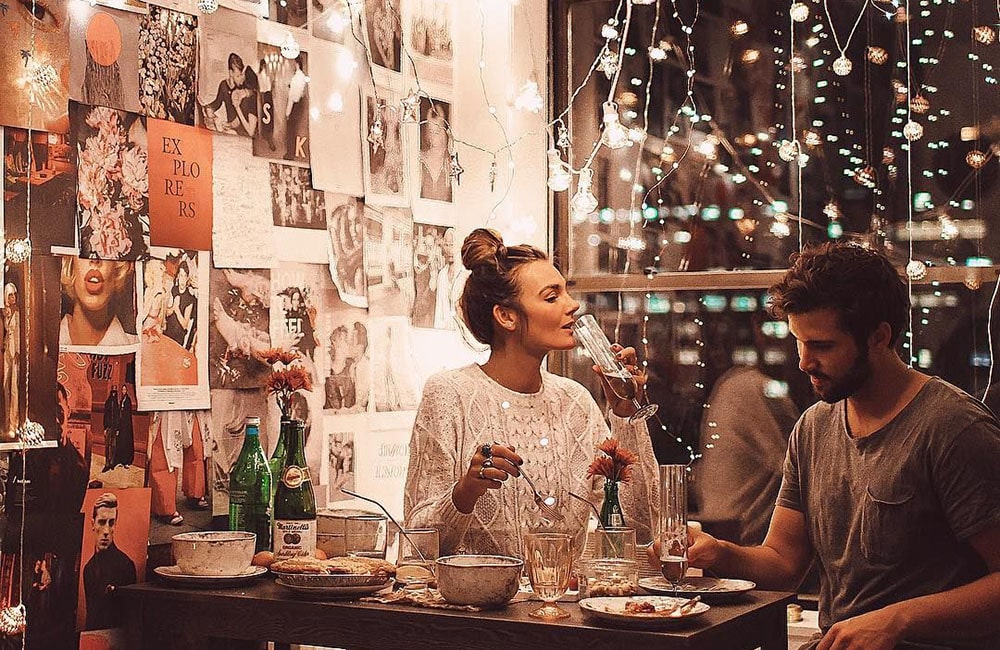 Moreover, if you can find a cozy and romantic space, it's a plus for you. It's because, in this space, people tend to have more feeling than usual. And, the space you choose needs to be private too. No one wants to talk and share things in a noisy and crowded place.
You can go to one of the famous cafes visited by many couples: Brow Bean Coffee – 44 Ho Xuan Huong, Ngu Hanh Son; BoA cafe & Donuts – 230 Bach Dang, Hai Chau; at 3/12 Phan Thanh Tai, Hai Chau has Nia Coffee or Danang Souvenirs And Café at 34 Bach Dang, Hai Chau.