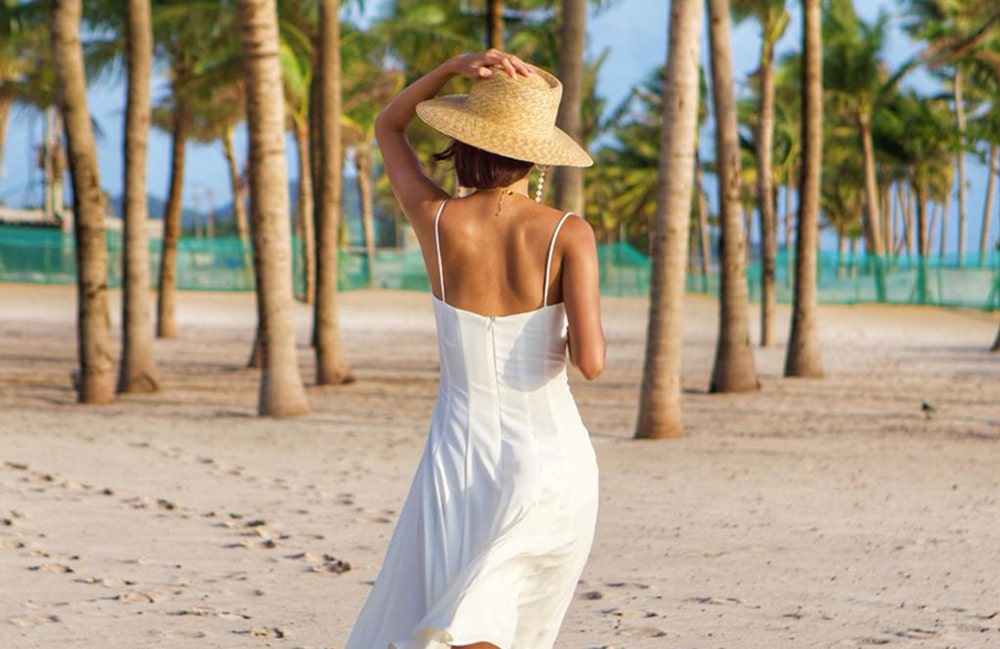 2 islands in Nha Trang that you should include in your itinerary
Nha Trang is one of the most famous destinations in Vietnam. It draws the attention of tourists because there are lots of beautiful beaches and tourist sites in the city. You can have whatever you want here. Spending all day on the beach is the perfect idea for girls who want to tan their skin, enjoy the sun and and wind. Moreover, they also can have stunning photos with the support of beautiful scenery here. Besides the beaches, you also can visit various sites around the city such as Ponagar Tower.
However, when you think that there are nothing to see more in the city, you should travel outside to reach some amazing Nha Trang islands. Outside the center city, there are lots of islands that you might feel sorry if you miss these places. That's why people tend to spend several days for their Nha Trang trip. To explore all Nha Trang island, you need to spend at least a week there. So, if you don't have enough time, you can visit some. And, here are the most two famous islands that you can miss others but not them.
1. Diep Son island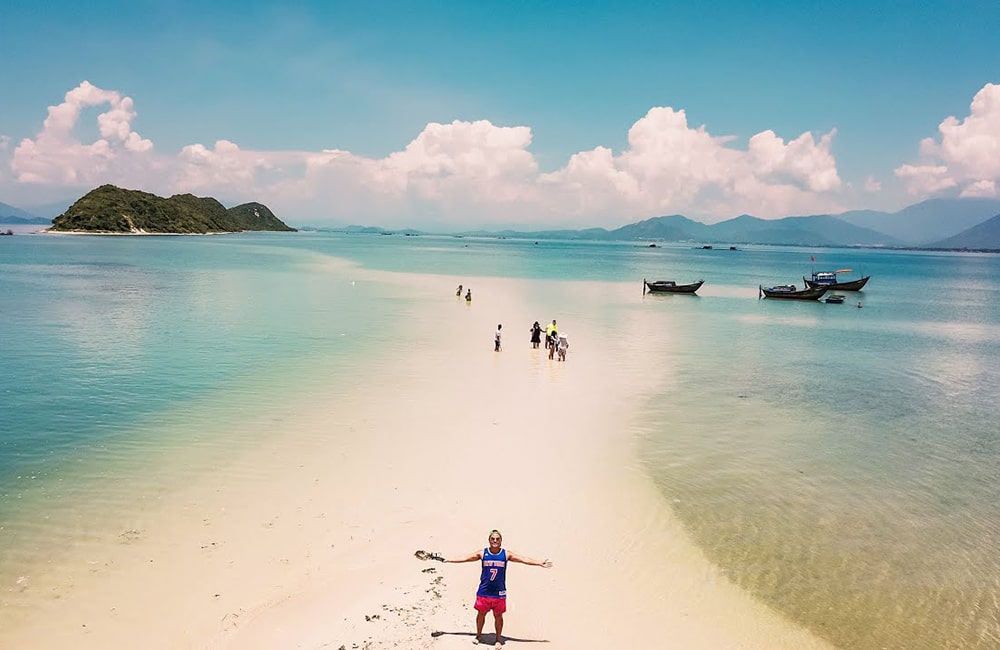 Diep Son is a series of 3 small islands, located in the sea in Van Phong bay, Khanh Hoa province. Travelers start their journey to explore the island starting from Van Gia town. After about an hour floating on the sea, the beautiful Diep Son archipelago has gradually appeared, cuttinng clearly on the horizon.
When you arrive, let the ship dock near the middle of the island, you can step off the train and begin your journey to conquer an extremely unique and exciting sea trail that is nearly 700 meters long, connecting the Diep Son islands. The road curves, about 1 meter wide and lies deep below the clear blue sea. Walking on this path brings a great sense of excitement, suspense and a little fear when you have to walk in the vast ocean. You can delight in watching the small fish swimming up and down the sides. Moreover, you could soon see the fish jump out of the water, or raise your hand to wave the boat running by.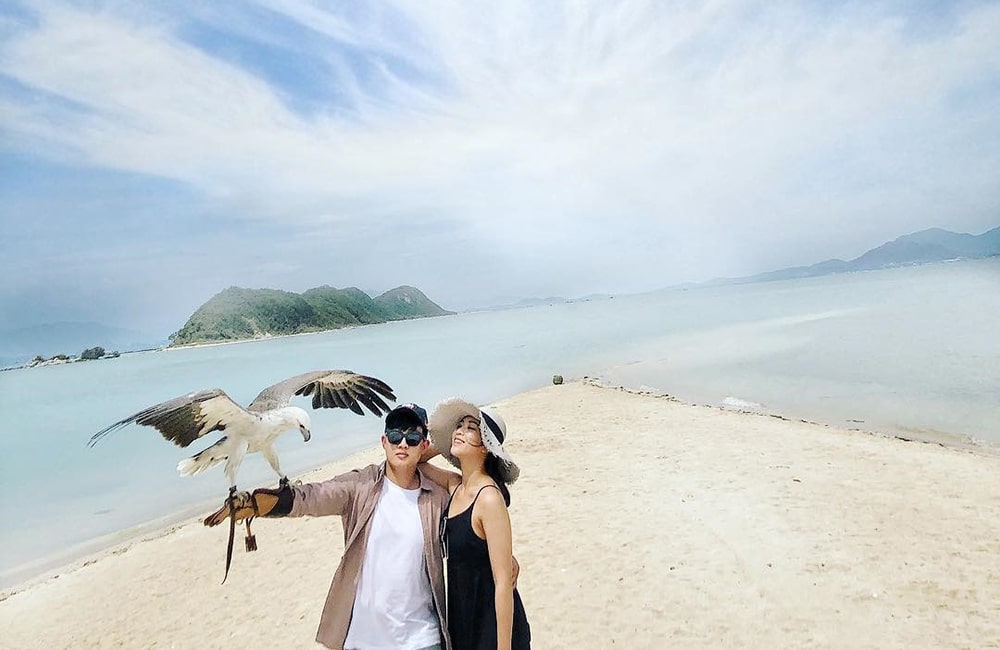 Diep Son Island has about 80 households, people live mainly on fishing. The activities of the people on the evening island rely on the generators, each family only has 3 hours of daily electricity use. After you walk for 30 minutes, the big island of Diep Son welcomes you with a green of trees, the crimson color of the roofs of tiled tiles and the green beaches in jade. The scenery is peaceful and peaceful. What's more wonderful when standing here, let each cool breeze hit the face, waves gently licked the feet, in front of the blue sea is immense. All tiredness, worries of life seem to disappear when you visit this most pristine Nha Trang island.
In addition, you can board the ship to explore small islands far away. Floating in the sea in Van Phong bay makes you feel like going between Ha Long Bay. You can let the boat park a certain unspoiled island and immerse yourself in the cool, clear blue waters.Diep Son is an archipelago that is unfamiliar to many people, which still retains the pristine, green beauty of the sea, peaceful and hospitable people.
2. Binh Ba – one of the best Nha Trang islands
Binh Ba is a small island, an area of over 3 km2, in Cam Binh commune, Cam Ranh city, Khanh Hoa province. This island is located 60 km from Nha Trang, 390 km from Ho Chi Minh City. If we want to go to Binh Ba, we must force to Ba Ngoi port. Ba Ngoi port is 15 km from Cam Ranh airport, Binh Ba is 15 km from Ba Ngoi port.
Previously, Binh Ba was a military island, restricting people from entering the island. Now, the law has been loosened, but it still prohibits foreigners. This is also the reason why now Binh Ba island is famous! In addition, if you do not want to be kicked out of the island early, you should not be curious about the areas banned by the military or have acts of disruptive and aggressive. And, that's the reasons why Binh Ba is one of the most pristine Nha Trang islands.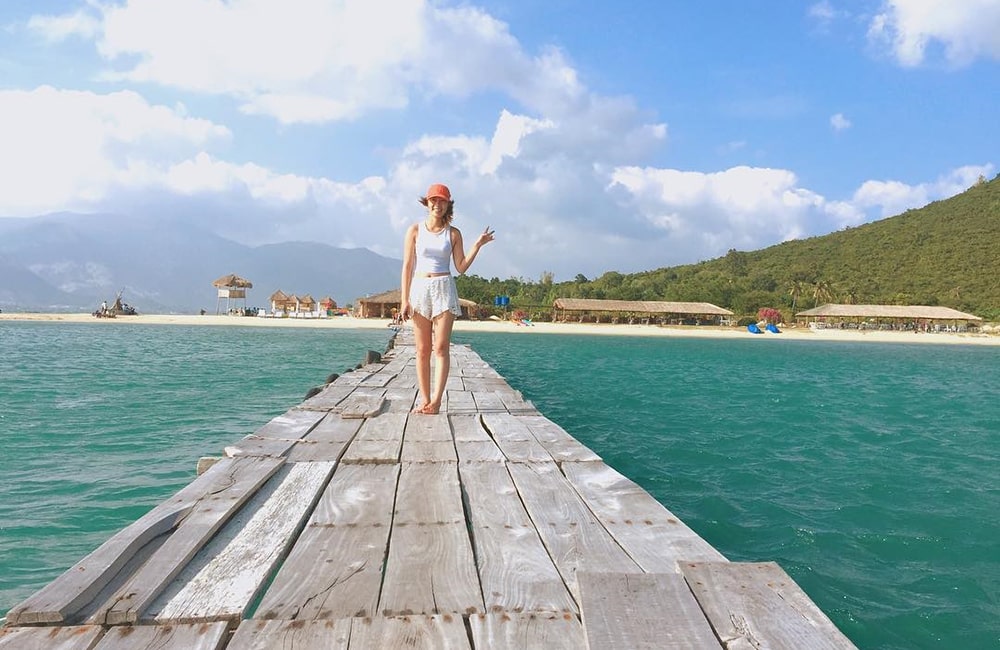 The first thing you should go when coming to Binh Ba is renting boats to go to beaches and snorkel to see corals. Usually, the price of the package goes all the yards to 1- 1,2 million VND / trip depending on the place, so if you go east, it will be more economical. Saying "diving to watch coral" but in fact you do not necessarily have to dive, just wear a life jacket and lie on a buoy, face down to the sea is viewable, so anyone who does not know how to swim is not afraid. So, try this interesting activity on the beautiful Nha Trang island right away if you don't want to regret. You should bring swimming goggles to swim and dive easily, because scuba diving goggles which are not familiar will be difficult to carry and uncomfortable.
You may not even need to go to the water and still watch the coral. Occasionally, at the Old House at low tide, each colorful coral reef will be exposed to the sun, spoiled for you to walk while looking, touching, enjoying.
After the swimming and seeing the coral, the equally interesting part is to rent a motorbike to explore the island. Bike rental price is 100k / day, there are many bike rental places on the island and all motels have this service. You should ride a motorbike from early morning to Chan beach to see the sunrise, then run to explore all the mountain pass roads. There are many places that will give you beautiful views, especially the 3 highest points in 3 directions North, South and East. You will have the opportunity to observe the whole Cam Ranh Bay, see Turtle island, coastal patrol boats, small fishing boats or the entire residential area of this Nha Trang island.
The old relics such as blockhouse, magic cannon pedestal, tunnel along the mountain, etc. are also very worth seeing on Binh Ba island. In Nom beach, there is a small park with many trees, and a hammock nearby. A cool lunch break, swinging with the waves and the sea breeze is really great. Price of hammock is only 5k / piece (maybe 50k / piece), it is worth to try!
Remember what we said in the beginning of the article? You can miss other islands, but you shouldn't miss the two islands. If you already visited them, don't forget to leave some comments below.