Wellcome to Sihanouk Ville
Just 5 hours by car from the capital Phnom Penh, Cambodia, Sihanoukville is a port city which has been a standout point of tourism. You can feel the atmosphere with the Sun, wind and smell of sea once getting off the car. The most popular transportation here is tuk tuk. You can move around the town by this interesting vehicle. There are various pristine beaches which are suitable for any types of entertainment you want in Sihanoukville.
If you want to relax in the real way, Sokha is the best choice for you in Sihanoukville. However, if you are looking for untouched beauty, you will feel a little sad because this beach is surrounded by various resorts. Don't worry, you can try another type of relaxing here…
1. History
You might realize that Sihanoukville is quite different from other towns in Cambodia. There is no colonial architecture and old pagodas here; in contrast it looks newer and more modern than other provinces. This port city was built in late 1950s and the period of construction lasted from 1955 to 1960. After being finished, this town was named Sihanoukville to honor the King.
In the war between Vietnam – America, this town played an important role. During 1960s it was a transit point of weapons for both sides. There also was a battle occurred here. In 1992 and 1993, Sihanoukville became the host for Australian, French and Belgium during UN sponsored elections. Afterwards, America supported the authority to repair Nations Road 4. Then, tourist began flock into Sihanoukville thanks to the inauguration of bus route from Phnom Penh to Sihanoukville. Every year, this town welcomes a huge number of tourist from all over the world.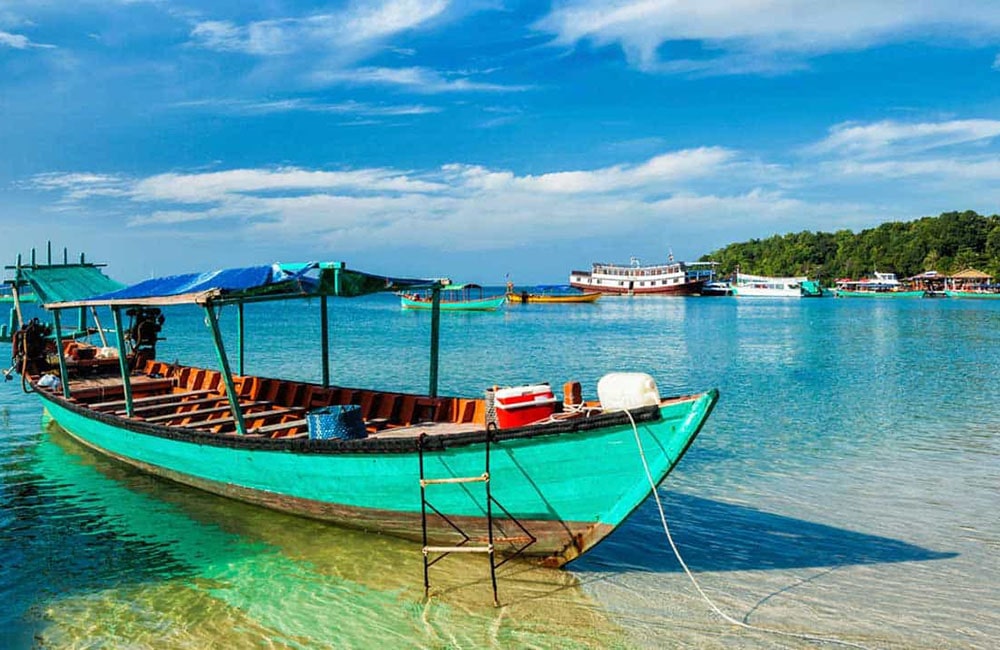 2. Destinations in Sihanoukville
2.1 Otres Beach
If you are looking for a clean beach this is the one. Otres is considered as the most cleanest beach in Cambodia, which makes this place perfect for playing with waves and sand. You don't have to worry about step on something strange on the beach. Moreover, the view here is really beautiful and breathtaking. All you can see from the beach is water and water. This limitless view may make you feel so small but interesting. There are also lots of restaurants, bungalows, resorts,… near the beach where you can find a reasonable accommodation.
2.2 Long Set Beach
This beach is located in a very quiet area so will have chance to stay away from the noise of other tourist areas. The beach here is calm with light waves, which makes it safe for people to swim and snorkel. Watching the sunset on this beach is one of the most interesting activities you shouldn't miss.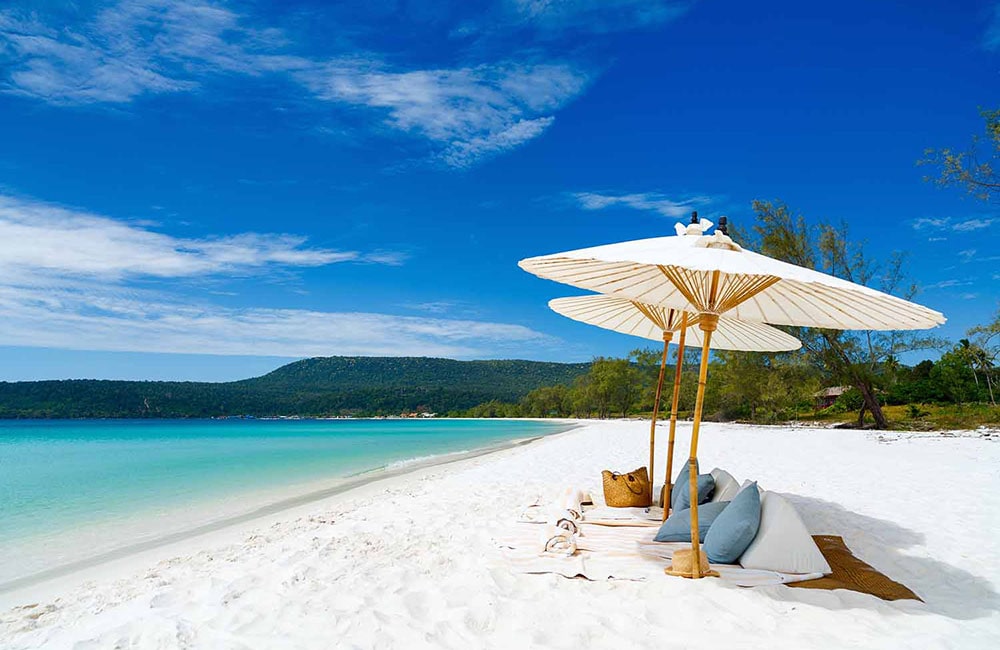 2.3 Bamboo island
This island is about 4.5km from the southern of Cambodia in Sihanoukville. This island is one of the most famous tourist attractions in both Cambodia and Thailand. Koh Russei is another name of this island. This island is very small but you can find various pristine beaches here. The most exciting thing is that if you want to stay away from social media to enjoy your vacation, this island is for you. There is no internet connection here. And what you will do is relaxing, enjoying local food and mingling in local life.
2.4 Sokha Beach
This beach is famous for its fine sand. Under the Sun, you can see the sand sparkling like crystal. Then, if you walk along the beach by bare food, you can feel the warm sand tickling your food. This beach is both public and isolated. One part of the beach belongs to Sokha beach resort so there is less tourist there and of you pay money you can dive there.
2.5 Serendipity Beach
This is one of the most famous beaches in Cambodia with emerald water and fine sand. You never should miss this destination when visiting Cambodia. There are various restaurants bordered this beach. They serve good food, cheap beer and beach beds so that you can lie down watching the sunset while enjoying a cold beer.
3. Activities in Sihanoukville
3.1 Water sports
With various beautiful beaches, Sihanoukville is the ideal place for water sports. The most basic one is swimming. You can swim in any beaches here. Most of beaches are calm with light waves so it's safe for children to swim. Another popular activity is diving. You can enjoy the diversity of marine life. There are lots of diving centers here that you can hire gear. Moreover, you also can participate in kayaking, kitesurfing, windsurfing,…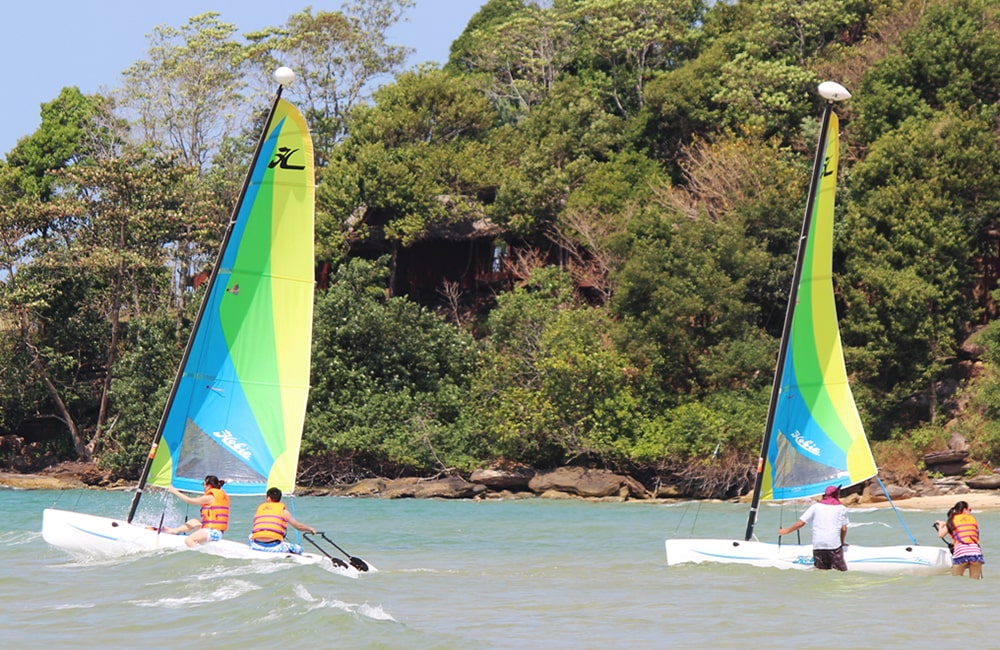 3.2 Khmer Cookery Class
Do you want to prepare Cambodian dishes on your own? There are lots of resorts in Sihanoukville offer cooking class where you can learn Knmer cuisine. Experienced chefs will give you detailed instruction. In addition, you also have chance to use authentic ingredients.
3.3 Shopping
The best way to explore a town is through shopping. With the wide range of goods from handcraft, food, clothes,… local markets offer you a chance to get to know more the local life. Sihanoukville's night market and weekly Otres market must be in your note. In there, you can find some local stuff like clothes, sarongs, jewelry, souvenir,… Moreover, in these markets you will feel like being lost in the paradise of street food and tropical fruits like lychee, dragon fruit,…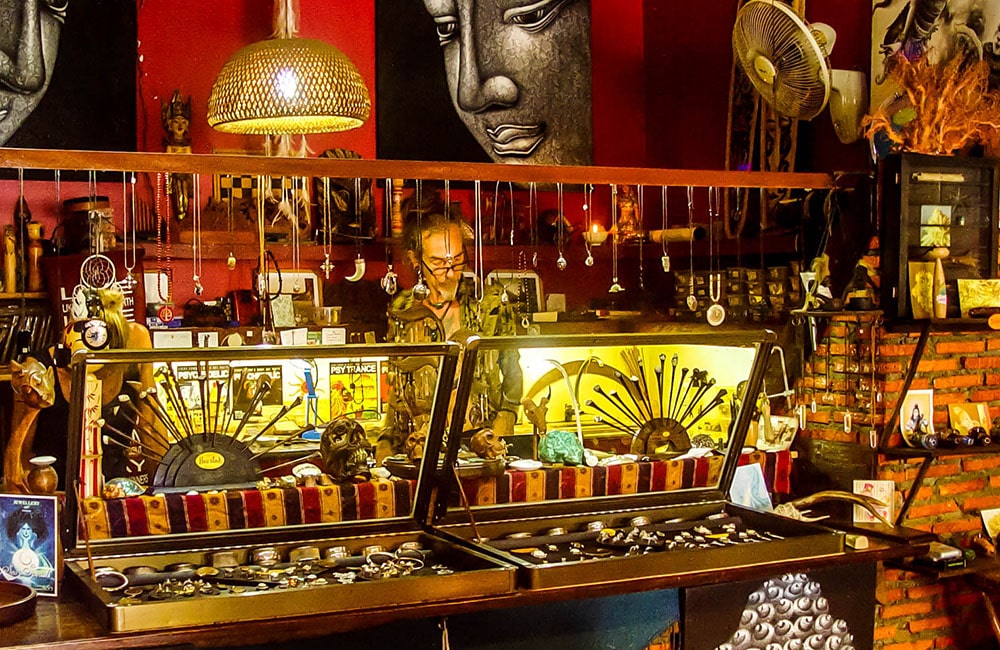 4. Where to eat in Sihanoukville?
4.1 Secret Garden Otres
This is a complex of restaurant, bar and beach bungalows. The restaurant here opens for all tourist. With those who stay here can enjoy breakfast directly on the bed. The menu varies from western to asian dishes made from all local ingredients. You may want to have a romantic dinner here with great sea view.
4.2 Five Men Fresh Beer
This is a beer bar where you also can find authentic Cambodian food. The atmosphere of this place is suitable for friend meeting. All beer here is brewed in a factory and you can enjoy fresh beer without being fermented.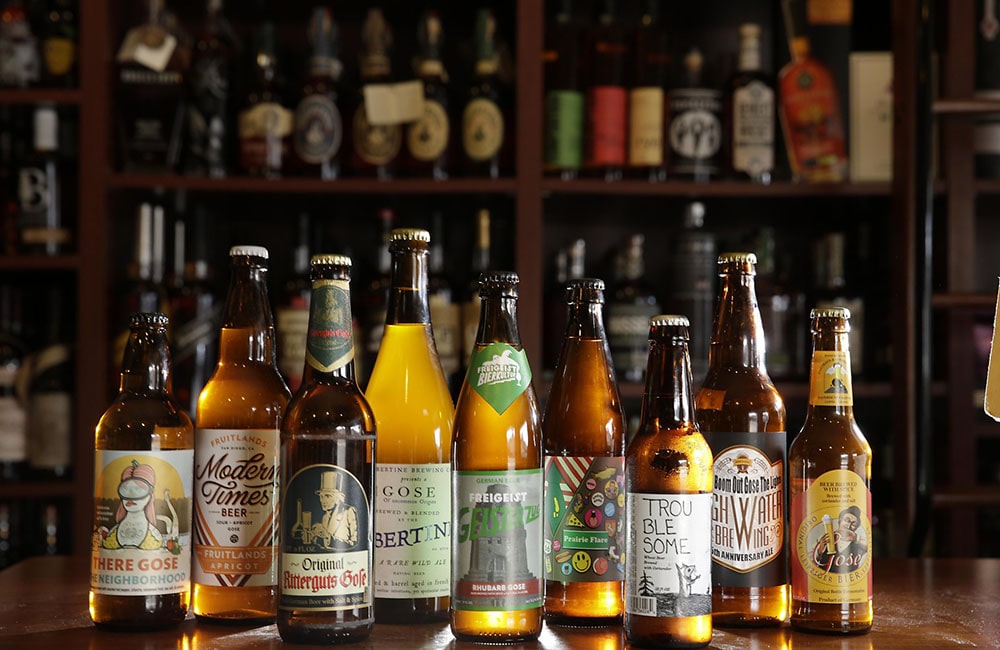 4.3 Treasure Island Seafood
This is the most perfect restaurant in Sihanoukville where you can enjoy fresh seafood while watching the sea. This restaurant has private beach so you will have more privacy here. Moreover, this restaurant uses all seafood directly from fishing boats. You can book a table here to enjoy the sunset on the sea.
4.4 Dao of Life
This is a vegetarian restaurant where you can find perfect dishes made from local ingredients and prepared exquisitely. One night a week there is a band play live music here. Or you can join in different workshops at the rooftop. This place provides you more than a restaurant for food because you also enjoy some other things here.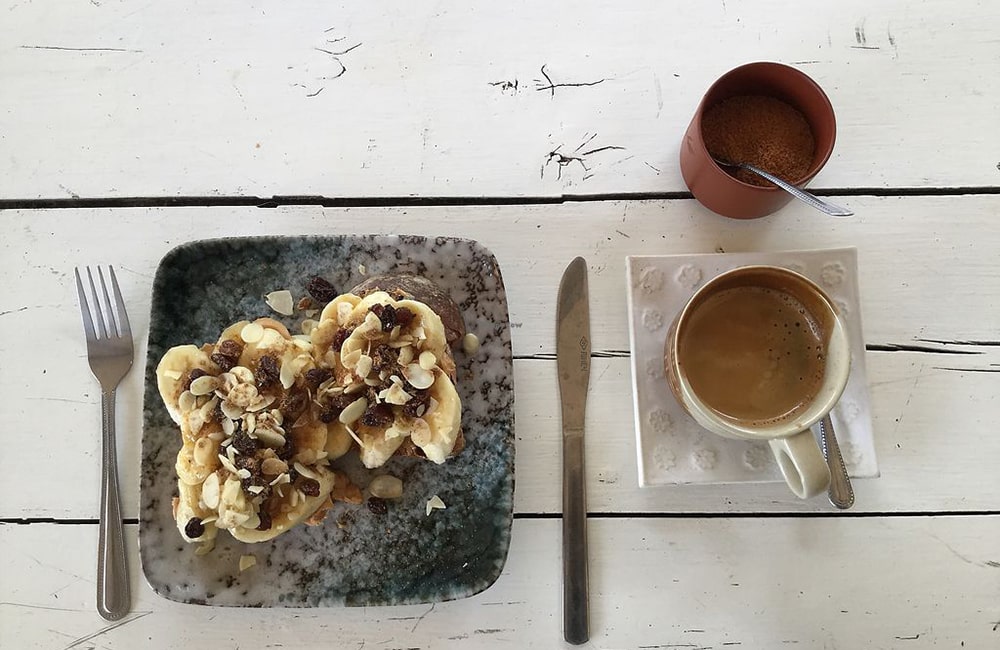 5. Best time to visit Sihanoukville
In general, there are only 2 main seasons in Cambodia: the wet and the dry one. The first one lasts from June to October, the second one is from November to May. The high season of tourism runs from November to February. At this time, the temperature is moderate and the weather is dry. It's really suitable for you to join in water sports and enjoy the beach at maximum.
The hottest time is from April to May. The temperature is about 30 degrees. It usually rains in late afternoon while you will experience sunny and dry weather during daytime. Overall, you can visit Sihanoukville any time of the year.
Good to Know
Languages spoken
Cambodia
Currency used
Riel Campuchia